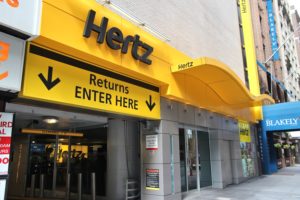 Car rental giant Hertz Global Holdings announced Friday it and multiple subsidiaries had filed for Chapter 11 bankruptcy protection, but the company would remain open and be able to pay new vendors.
"Hertz has over a century of industry leadership and we entered 2020 with strong revenue and earnings momentum," Hertz CEO Paul Stone said in a statement Friday. "With the severity of the COVID-19 impact on our business, and the uncertainty of when travel and the economy will rebound, we need to take further steps to weather a potentially prolonged recovery. Today's action will protect the value of our business, allow us to continue our operations and serve our customers, and provide the time to put in place a new, stronger financial foundation to move successfully through this pandemic and to better position us for the future. Our loyal customers have made us one of the world's most iconic brands, and we look forward to serving them now and on their future journeys."
The company estimated in a U.S. Delaware Bankruptcy Court filing Friday it held more than $25.84 billion in assets and owed more than $24.35 billion.
Hertz said it would file "First Day" motions to continue its business during the reorganization process. It said has more than $1 billion in cash to fund day-to-day operations.
"All of Hertz's businesses globally, including its Hertz, Dollar, Thrifty, Firefly, Hertz Car Sales, and Donlen subsidiaries, are open and serving customers," the rental company wrote in a news release Friday. "All reservations, promotional offers, vouchers, and customer and loyalty programs, including rewards points, are expected to continue as usual. Customers can count on the same high level of service and reliability, including new initiatives such as 'Hertz Gold Standard Clean' sanitization protocols to provide additional safety in response to the COVID-19 pandemic."
Hertz filed for Chapter 11 at 9:45 p.m. Friday. According to Hertz, U.S. Bankruptcy Code holds that the company can't pay vendors for goods or services provided before this moment without the Bankruptcy Court's approval. However, it said it is allowed to pay any bills incurred after this point; i.e., you could fix a ding in a Hertz car tomorrow and submit an invoice as always.
"All post-petition claims will be paid under normal terms," Hertz wrote in a supplier FAQ. "Hertz can, will, and is required to pay in the ordinary course of business for all goods delivered and services rendered after the filing. As of the filing date, the Company had cash on hand sufficient to support its current operations. Depending upon the length of the COVID-19 induced crisis and its impact on revenue, the Company may seek access to additional cash, including through new borrowings, as the reorganization progresses. …
"All invoices for post-petition goods and services should be submitted through the usual Procurement channels. Payments will be processed as usual."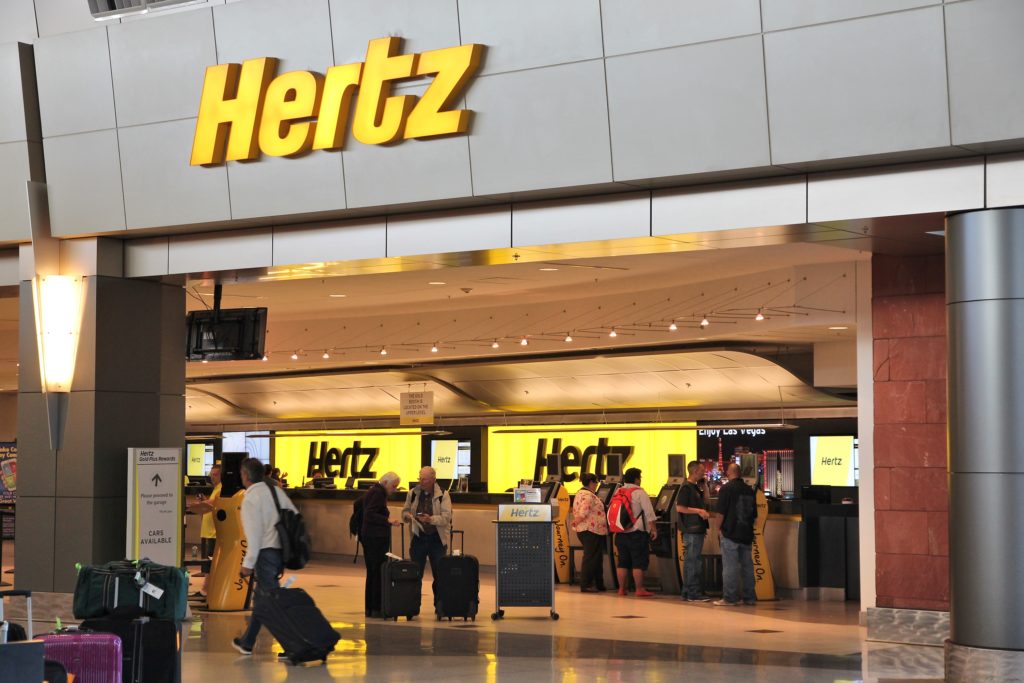 Hertz said its claims agent would be in touch about requesting money owed before the Friday cutoff. Procurement Senior Vice President Kennedy Oates wrote in a message to suppliers:
Vendors seeking payment of these "pre-petition" claims will need to do so through the reorganization process. Our claims agent, who will be managing the claims process, will be mailing full information about submitting a claim for any unpaid pre-petition goods or services. We sincerely regret any inconvenience to you.
If you have questions, further information about the restructuring and claims process will be available at https://restructuring.primeclerk.com/hertz. In addition, you may reach our restructuring information line at (877) 428-4661 (toll-free in the U.S.) or (929) 955-3421 (for parties outside the U.S.) or email hertzinfo@primeclerk.com.
According to the Hertz bankruptcy petition, the company's 50 largest unsecured creditors include some familiar collision and auto service/repair industry names.
Hertz owed nearly $3.27 million to Safelite Fulfillment; more than $2.71 million to Pep Boys; more than $2.53 million to Gerber National Claim Services, a sister company to Gerber Collision; more than $1.97 million to Bridgestone/Firestone; more than $1.94 million to Maaco, more than $1.27 million to Dent Wizard International; and $1.27 million to AutoNation Shared Service Center.
A May 11 quarterly filing said the company had $2.5 billion in vehicle debt maturing between April 1 and March 31, 2021. Hertz posted a $356 million net loss last quarter.
Hertz in the 10-Q said "Substantially all of the Company's revenue earning vehicles" are either owned by special purpose entities or are already spoken for as collateral supporting certain Hertz financial instruments.
"None of such assets … are available to satisfy the claims of general creditors," Hertz wrote.
Hertz told the bankruptcy court it decided to skip lease payments due April 27, triggering amortization and liquidation events. Lenders had agreed to give Hertz a break until Friday, but the rental car company ultimately was unable to obtain any more wiggle room beyond this.
"The Company actively engaged with many of its largest creditors to temporarily reduce the required payments under the Company's vehicle operating lease," Hertz wrote in its news release. "Although Hertz negotiated short-term relief with such creditors, it was unable to secure longer-term agreements. Additionally, the Company sought assistance from the U.S. government, but access to funding for the rental car industry did not become available."
More information:
"Hertz Global Holdings Takes Action To Strengthen Capital Structure Following Impact Of Global Coronavirus Crisis"
Hertz, May 22, 2020
Hertz Chapter 11 bankruptcy portal
Hertz Chapter 11 letter to suppliers
Hertz, May 22, 2020
Hertz Chapter 11 FAQ for suppliers
Hertz, May 2020
Hertz, May 11, 2020
Images:
A Hertz facility is seen July 4, 2013, in New York. (tupungato/iStock)
A Hertz facility in a Las Vegas, Nev., airport. (tupungato/iStock)
Share This: