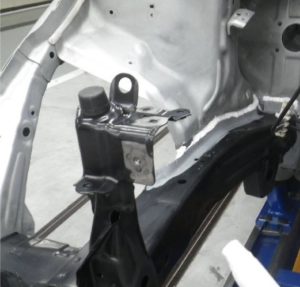 Believe it or not, the past two months have seen some news besides the COVID-19 coronavirus.
It's understandable if readers ignored it and focused on articles related to protecting collision repair colleagues, customers, and livelihoods from the economic and medical threat of the disease. That's been the bulk of our coverage and what we'd want you prioritizing as well.
But there's been some other newsworthy, non-COVID-19 stuff as well that readers might have overlooked. Now that the country's beginning to reopen and we're in a holiday weekend, why not catch up on some of it?
March
State Farm agrees to sublet scan invoice after body shop complaint to Wisc. DOI
March 26: Don Selje, owner of Don's Auto Body & Paint, had complained to the Wisconsin Office of the Commissioner of Insurance about State Farm's objection to reimbursing an asTech invoice on a 2017 Jeep Renegade. The agency on March 9 said it asked State Farm to "respond to your concerns," and the insurer had changed its mind. Read more.
April
S.C., Miss., Ga. congressmen urge AG to preserve 1963 Consent Decree
April 8: Four Republican U.S. representatives in three more states have urged Assistant Attorney General Makan Delrahim to preserve the 1963 "Consent Decree" governing the auto insurance industry. The letters by U.S. Reps. Rob Woodall, R-Ga.; Trent Kelly, R-Miss.; Jeff Duncan, R-S.C.; and Ralph Norman, R-S.C., mean lawmakers in at least six states have shown support for the order. Read more.
"Subaru position statement: Use OEM components, follow procedures on structural parts"
April 8: Subaru last month released a position statement declaring repairers "should follow Subaru published repair procedures and use Subaru Genuine Parts" for all "unibody/structural components." According to Subaru, these parts include such common collision repair elements as "apron assemblies" and bumper reinforcement beams. Read more.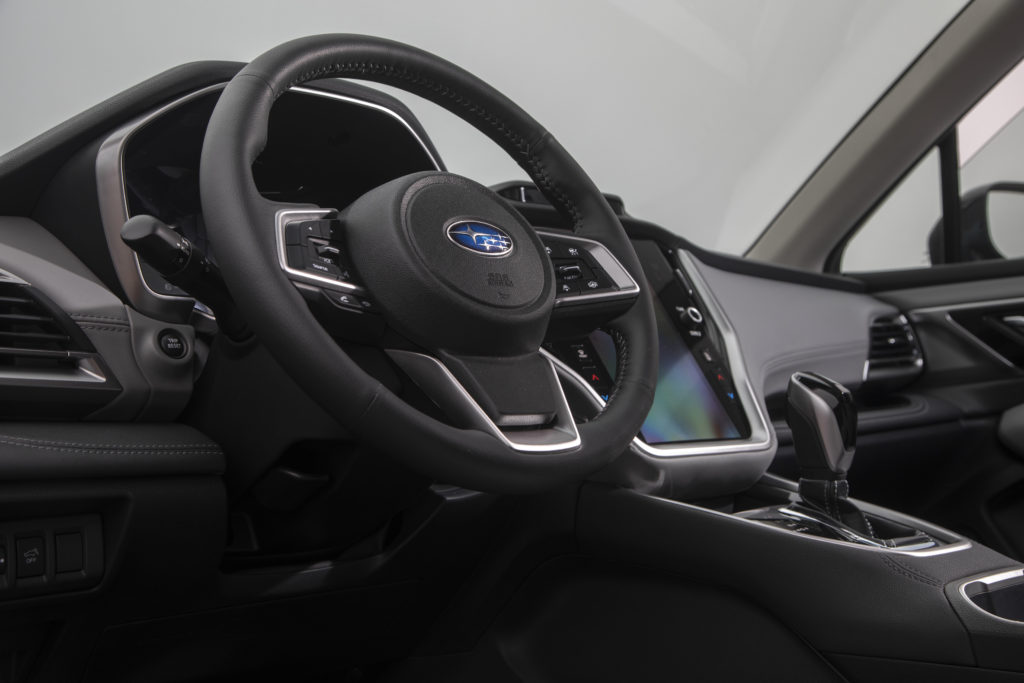 "Revised Subaru scanning position statement defines 'collision'"
April 9: Subaru recently adjusted its position statement on pre- and post-collision repair scanning to now spell out what constitutes a "collision." "Subaru defines a collision as damage that exceeds minor outer body panel cosmetic distortion," the OEM wrote. Read more.
"New Honda bulletin gives corrosion protection advice"
April 13: Honda last month offered collision repairers "some corrosion protection guidelines that supplements the body repair manual," including instructions for significant usage of cavity wax, seam sealers and 2K epoxy and urethane primer. The OEM also explained how it wants body shops to handle undercoatings and weld-through primer. Read more.
"Honda issues chip protection information for auto body shops"
April 14: A March 2020 Body Repair News provides repairers advice on chip protection for Honda vehicles, including a rule of thumb for anti-chip primer if the substance's manufacturer lacks one. "Stone chips are a leading cause of corrosion hot spots," Honda notes. Read more.
"Subaru introduces surprise audits for certified shops, studies NPS, cycle time"
April 15: Subaru recently changed its certification agreement to add an unannounced check alongside the audit with advanced notice, national wholesale parts manager John Lancaster said last week. The surprise audit will focus on quality control, Lancaster said in an interview that described the company's existing audit process. Subaru's certified collision program debuted in summer 2018 for dealerships and opened to independent auto body shops in 2019. Lancaster said that Subaru wants years 2-4 of the program to "focus more on the quality aspect of it." Read more.
"Honda: Match factory appearance on corrosion, chip protection"
April 16: Honda last month told repairers to consider both form and function when applying various corrosion and chip protection substances. The March 2020 Body Repair News supports the notion that restoring pre-loss condition includes the aesthetics of parts the customer might not ever see. Read more.
"Progressive big gainer as NAIC releases 2019 auto insurance market share data"
April 21: Progressive proved the champion of the auto insurance industry's 2019 fight for customers, gaining more than a percentage point of market share last year. The company remains the nation's No. 3 auto insurer, according to March 30 National Association of Insurance Commissioners data. However, it rose 1.26 percentage points to now control 12.25 percent of the market.  Read more.
"IIHS: BMW ADAS cuts collision, property damage claims"
April 22: Three out of four advanced driver assistance systems packages studied led to reductions in auto claims for 2013-17 BMWs, new IIHS Highway Loss Data Institute research has found. Read more.
"Driven Brands gains 150+ body shops with purchase of Fix Auto USA, Auto Center"
April 23: Driven Brands announced it had purchased Fix Auto USA but would retain the brand of what had been a competitor to Driven Brands' CARSTAR. Driven Brands paint, collision and glass group President Michael Macaluso told Fix Auto franchisees in a memo Tuesday that the deal had been in the works since 2019. Read more.
"'Smart Steel' manufacturer MSC also produces 'Quiet Steel,' 'Quiet Aluminum'"
April 29: Material Sciences Corporation Chief Technical Officer Matt Murphy last year said his company has begun to produce "Quiet Aluminum" able to reduce the need for other dampening products. The new substance joins MSC's "Quiet Steel" portfolio and can be found in the new Ferrari SF90 Stradale platform, Murphy told a November 2019 SCRS OEM Collision Repair Technology Summit session recently made available on YouTube. Read more.
May
"Audatex: Scan times involve OEM scan software, limited operations"
May 6: Audatex has begun to publish scanning labor times applicable to certain circumstances, the Database Enhancement Gateway reports. The times only apply to OEM scan tools or tools running the official OEM software through the SAE J-2534 standard, Audatex explained to the DEG. The values are specific to individual make-model combinations, the DEG said in a tip tweeted March 16. Read more.
"I-CAR: Kinks worked out of 'Even Better' overhaul, no first-time Gold Class without welding"
May 6: I-CAR's significant "Even Better I-CAR" curriculum overhaul has hit its stride, with the only remaining hitches attributable to the COVID-19 coronavirus. "We believe we've delivered," CEO John Van Alstyne said in a live, interactive YouTube feed Wednesday. Read more.
"Letter, report: State Farm tells 3rd-party claimants to get estimates from Kan., Ill. DRP shops"
May 11: State Farm last month told the Kansas Department of Insurance it directs third-party claimants to obtain an estimate from a Select Service repairer, but the claimant "is under no obligation to use that repairer." An Illinois attorney on Wednesday also reported hearing of third-party claimants told to seek estimates at State Farm's direct repair program network. Read more.
"LKQ seeks ruling on GM design patents after CCC request to delist aftermarket parts"
May 13: Following a March CCC request to delist multiple parts offered for sale on the platform, LKQ has asked a federal court to rule its aftermarket parts don't infringe three General Motors design patents. LKQ's lawsuit also asks the Northern District of Illinois to find that one of those patents — a hood — and three other separate design patents be tossed as invalid. Read more.
"GEICO glass network recalibration policy includes scans, 3-4 hours labor"
May 20: GEICO last month announced a new recalibration pricing policy slated to take effect last week for at least one Safelite-administered network of glass repairers. The guidance was contained in a memo obtained by glassBYTEs and covered by the auto glass trade publication May 4. GlassBYTEs reported that the document applied to the U.S. except for Florida. Read its coverage here. GEICO last month announced a new recalibration pricing policy slated to take effect last week for at least one Safelite-administered network of glass repairers. Read more.
Images:
"Seam sealers must be applied to all panel seams and match factory function and appearance," Honda wrote in a March 2020 Body Repair News. "Never apply seam sealers to bare metal. Apply them only over cured, epoxy primer, 2K urethane primer surfacer/sealer or factory e-coat." (Provided by Honda)
A 2020 Subaru Outback steering wheel is shown. (Provided by Subaru)
Share This: