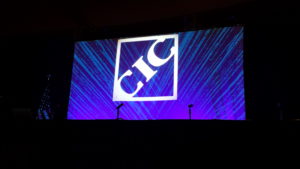 Noting that the format might encourage more first-time attendance, the Collision Industry Conference announced Monday it would hold its July gathering "as a virtual meeting for the first time in its history."
The CIC offers all elements of the collision industry ecosystems the chance to network, debate and explore pressing issues together. It's like a G-8 summit, but with insurers, repairers, vendors and OEMs instead of countries.
The forums typically convene four times a year. However, organizers cancelled the April 8-9 CIC in Jacksonville, Fla., because of the COVID-19 coronavirus.
"We are truly sorry to add to the disruption of our society, but our priority will be your safety and we are truly looking forward to continuing our work in July!" CIC wrote in March.
The July 22-23 summit had been scheduled for Philadelphia, Pa.
As of June 1, the state of Pennsylvania classified Philadelphia County, Pa., as a "red" county, subject to a ban on large gatherings. It was expected to move to the "yellow" phase June 5, but that only permits gatherings of up to 25. Even "green" Pennsylvania counties can't have more than 250 people in the same place.
"After considering the COVID-19 restrictions, organizers and committee members felt the longstanding open forum needed to meet and continue serving the industry," the CIC wrote in a news release Monday.
Rather than hold the event live, organizers will conduct the forum on Zoom from 11 a.m. to 3 p.m. on Wednesday, July 22, and Thursday, July 23.
"As with the live CIC, several committees will make presentations and attendees will have the opportunity to raise their hand and speak during Q&A and Open Mic times," CIC wrote in a news release.
Normally, CIC costs $65 in advance, $75 at the door. Get the promo code for a free ticket here.
According to CIC Administrator Jeff Hendler (JD Hendler/Associates), going virtual lets interested parties attend CIC without having to travel.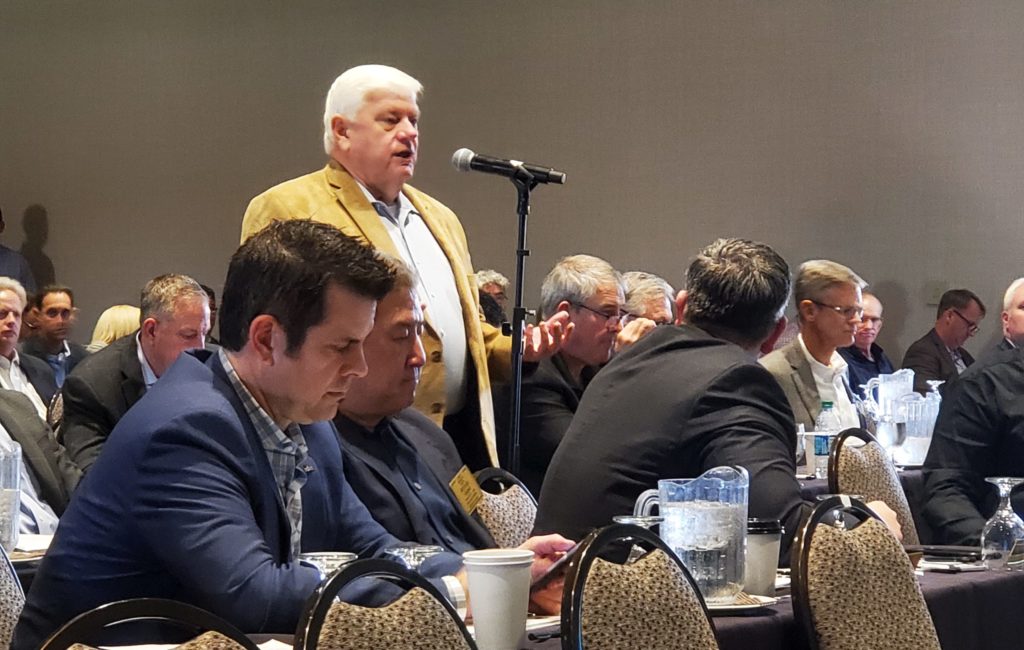 "If you have been interested in attending a Collision Industry Conference but haven't had the opportunity, this is the perfect way to join in and see what it's all about," Hendler said in a statement.
The CIC will discuss COVID-19 but not let it consume the meeting, according to Chairman Jeff Peevy (Automotive Management Institute).
"This health crisis is impacting the collision industry just as much as any other industry, and it's important we meet to continue our committee work," Peevy said in a statement. "There's no doubt the COVID response will be an included topic, but there are many more items on the agenda related to repair processes and technologies. The industry is still changing and we want to stay at the forefront of those discussions."
According to the CIC, presentations will include:
Emerging Technologies Committee: The committee will discuss steering column inspection challenges and CIC taking over a Collision Industry Electronic Commerce Association advanced driver assistance system effort.
Parts and Materials Committee: According to CIC, "How parts are described or identified by various platforms has been a top priority."
Education and Training/Talent Pool Committees: Education committee Co-Chairman Gene Lopez (Seidner's Collision Centers) announced last month that his committee would merge with the newer Talent Pool Committee, which had been in existence for about a year, to create the Talent Pool and & Education Committee. The CIC will feature the two committees talking about "the merging of the two bodies of work related to recruiting, educating and retaining our industry's workforce," according to the summit.
Future Industry Disruptions Committee: According to CIC, the panel "will look to attendees for more insight as to things they see effecting the industry in years to come."
Industry Relations Committee: "The Industry Relations Committee has been working on an industry relations map to clearly define who is involved in the industry and how they can work more effectively together," CIC wrote.
The CIC said audiences could expect more details and an agenda soon.
More information:
"CIC Press Release – CIC Goes Virtual for July Conference, Continuing Open Discussions and Committee Work"
Collision Industry Conference, June 1, 2020
CIC July meeting details/registration
CIC promo code for free July CIC attendance
Images:
The Collision Industry Conference logo is seen at the July 2015 CIC. (John Huetter/Repairer Driven News)
Chuck Sulkala, former executive director of the National Auto Body Council, speaks at the Jan. 16, 2020, Collision Industry Conference. (John Huetter/Repairer Driven News)
Share This: