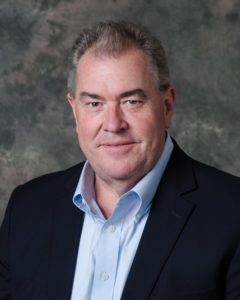 The Collision Industry Electronic Commerce Association on Monday announced it had named PEMCO claims Vice President Paul Barry its new executive director. His term started the same day.
Barry succeeds longtime Executive Director Fred Iantorno, who stepped down after 17 years at CIECA's helm, and former CIECA Chairman Ed Weidmann (State Farm), who came out of retirement to serve as interim executive director while the organization  searched for a replacement.
"On behalf of CIECA's board of directors and members, we want to show our appreciation to Ed Weidmann, who has acted as CIECA's interim director over the last year," CIECA Chairwoman Kim DeVallance Caron (Enterprise Holdings) said in a statement. "Ed played an essential role in helping the organization continue its mission to develop and promote electronic standards that allow the collision industry to be more efficient."
You might not be as familiar with CIECA as other collision ecosystem organizations, but its work probably improved your technological quality of life.
The neutral body helps shape the back-end technical means for software from the industry's diverse segments — repairers, insurers, suppliers, estimating services, etc. — to communicate. The CIECA board currently includes representatives from all of those sectors.
"CIECA was created when a number of people from around the industry realized the lack of standards for the exchange of data among different companies and the challenges this creates," Barry said in a statement. "CIECA has come a long way in recent years with the development of the BMS. I am very excited about the opportunity to work with a lot of great companies and people at a time when the industry is going through major changes and look forward to meeting with industry leaders in the coming weeks and months."
Barry had worked with CIECA "for many years," the organization wrote in a news release. He has served CIECA as both a company representative and a board member, and between 2011-13, he held the leadership roles of secretary, treasurer and vice chairman.
"We are excited to welcome Paul Barry to the CIECA team," Caron said in a statement. "His years of industry experience, combined with his prior involvement with CIECA, will be instrumental in taking the organization into the future.
Barry holds an economics degree from the State University of New York at Buffalo. He started out in the industry as a Safeco auto claims adjuster and continued at the carrier for more than 20 years.
"After holding positions in insurance, he was asked to lead an effort to design and build an industry-leading claims system for Safeco," CEICA wrote. "Barry eventually became vice president of national operations for the company."
Barry went on to serve as project management Vice President for the former Performance Gateway (now known as Entegral) from 2007 to 2013, according to a LinkedIn profile. The profile credits him as having "Led the design, development, and sales of the PerformanceGateway software product from a start-up operation to an established industry leader used by major US insurance companies as well as thousands of collision repair shops globally."
Following that, he struck out on his own as the principal of the ClaimsTech consulting firm before joining PEMCO as the digital senior systems manager in October 2017. CIECA said the latter role involved running "an initiative to transform the company's claims and analytics systems."
PEMCO promoted Barry to vice president in October 2017 and put him in charge of "all claims processes and activities," according to his LinkedIn profile.
"With the rapid changes to vehicles driven by technology, including autonomous vehicles, the Internet of Things (IoT) and artificial intelligence (AI), the landscape is evolving very quickly," Barry said in a statement. "My goal as executive director is to help the board identify challenges faced by the industry and work with all segments of CIECA's member companies to develop a strategic roadmap to take us to the next chapter."
More information:
"CIECA Names Executive Director"
Collision Industry Electronic Commerce Association, June 1, 2020
Featured image: Collision Industry Electronic Commerce Association Executive Director Paul Barry. (Provided by CIECA)
Share This: