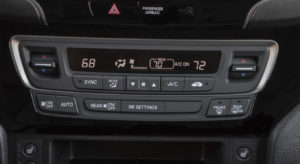 The Database Enhancement Gateway, which allows repairers and insurers to make inquiries and suggestions of the estimating providers at no cost, offers weekly tips for repairers on the Audatex, Mitchell and CCC programs online and through the Society of Collision Repair Specialists' email list.
If you haven't used the free service before to submit questions about estimating collision repair work or just browse responses to other carrier and shop questions, check it out. It's a good way to find information provider best practices and help write the most accurate estimates or appraisals possible.
Here's our latest monthly roundup of areas spotlighted as tip-worthy by the DEG. To receive the tips as soon as the DEG releases them, like/follow the DEG's Facebook and Twitter feeds. (It also posts videos to a YouTube channel once in a while.) Or just browse the more than 16,000 inquiries and responses in the database and see what else you learn.
Damage on sandwiched panels
A March 30 Database Enhancement tweet highlighted Audatex's handling of "sandwiched" panels.
"Sandwiched panel replacement includes time to separate the panels by drilling out the spot welds and
sliding the replacement panel in between, rewelding and smoothing welds if necessary," Audatex writes in Replacement and Recycled Operations Section 4-3 of its Database Reference Manual. "Any sheetmetal damage occurring during the separation of (sandwiched) panels is not included in Audatex provided labor values and would be a manual consideration. …
"Manual entries on an estimate do not imply that the part/operation entered is not a necessary procedure."
A May 21 inquiry about estimating a 2015 Chevrolet Silverado in Audatex saw a response which examined the concept of inadvertent damage in greater depth.
"When replacing a door skin, does the replacement labor time include time to repair the door frame from where the door frame gets damaged from grinding and chiseling the old skin off and where you have to dolly and hammer the new skin back on (we have to repair, sand and prime the frame to get it back to a new panel point before we refinish it) is this extra work included in the skin replacement time?" the DEG user wrote.
Besides mentioning the Audatex P-pages' sandwiched panel language, the DEG directed the user to Section 4-2 instructions stating, "Replace labor does not include additional labor to repair the replaced panel and or adjacent panels which may become distorted, burned or damaged by welding, drilling, grinding and straightening."
Audatex also told the DEG: "Trimming, repair, or modification of the part is never included per the DBRM. If the technician damages the part by grinding to far or denting in the removal for example we cannot account for those inconsistencies in our labor methodology. We have addressed this issue in the past before."
Test welds not included
The DEG in a tip tweeted April 6 advised estimators and appraisers that test welds might not be included in labor times.
"Some OEM repair procedures may indicate various welding techniques in different areas of the repair for a single component," the DEG wrote. "Examples may include a single or combination of STRSW, MAG, MIG or CuSi Braze welding. Consideration to set up and perform a destructive test weld on a single types of weld or multiple weld type may NOT be included in published labor times."
It quoted CCC and Audatex saying as much in their P-pages.
"Due to the different types of welding equipment used in the collision repair industry, labor times for welded replaced parts do not include equipment manufacturer procedural steps for welder setup and/or welding tests and preparation," CCC writes. "Each welding machine manufacturer may have its own unique configurations and setup processes. Additionally, there may be vehicle-specific variables that may increase or decrease the amount of welding machine set-up time and pre-weld preparation. MOTOR suggests using an on-the-spot evaluation to determine an appropriate set-up and preparation time.
Audatex's labor exclusions include "Setup of welding equipment, welding materials and/or test welding."
Mitchell appears mum on the topic of test welds within its P-pages. However, the information provider's responses to recent DEG inquiries suggest it doesn't include test welds in labor times.
The DEG tip April 6 directed readers to a Jan. 1 inquiry regarding estimating a 2018 Toyota Camry in Mitchell.
"I am replacing a welded in quarter panel," the user wrote. "Toyota states that I must set up and perform a destructive test welds prior to welding on the vehicle. i can utilize the damaged quarter panel for part of the test welding process however i will have to purchase materials for the test welds to the other substrates that are different than the quarter panel material. Can you please state in the P Pages that the cost of these additional materials as well as the labor to perform the test weld, as it varies based on OEM procedures is not included. thank you in advance. Also to note that this process may have to be performed multiple times. also Toyota states you must disconnect the SRS connector ( usually under the center console) prior to welding can you add a footnote to all welded components as not included."
Mitchell told that user test welds weren't included.
"We do not provide information regarding the performance of destructive weld testing," Mitchell replied. "This Procedure Page enhancement request has previously been addressed in DEG inquiries 14129 and 15255 and will be taken under consideration for future updates."
Mitchell also directed the user to a P-pages passage on "Shop Material": "The labor times shown in the Guide do not take into account the cost of any materials, or the cost of hazardous materials recycling or disposal."
As Mitchell noted, it also called test welds not included in Inquiry No. 15255 in December 2019, which  dealt with a 2017 Ford high-roof Transit.
"We do not provide information regarding the (performance) of destructive weld testing," Mitchell wrote. "This will be reviewed for consideration in future Procedure Page updates."
It echoed this paragraph in Inquiry No. 14129 in May 2019 about a 2016 Toyota Tacoma.
Mitchell's P-pages do mention "Welding equipment set-up, 'Run-on' or 'Cold start' tabs" being included during R&R operations involving welding aluminum. However, this appears to be a reference to the actual repair operation — i.e., a single setup of equipment and cold start when you're ready to weld on the car for real. It doesn't seem to reflect the one or more test welds on other metal to ensure the welder is ready for prime time.
A/C in CCC
"CCC/MOTORS has confirmed on majority of vehicles utilizing R1234YF AC Systems that 1.4 hours Evacuate and Recharge + .4 hours Refrigerant recovery labor is sufficient," the DEG wrote in a tip tweeted April 13.
The estimating provider recently refused a DEG user's April 1 request to boost the time to five hours for a 2019 Honda Passport. The user had argued that R-1234yf takes longer when done at a dealer.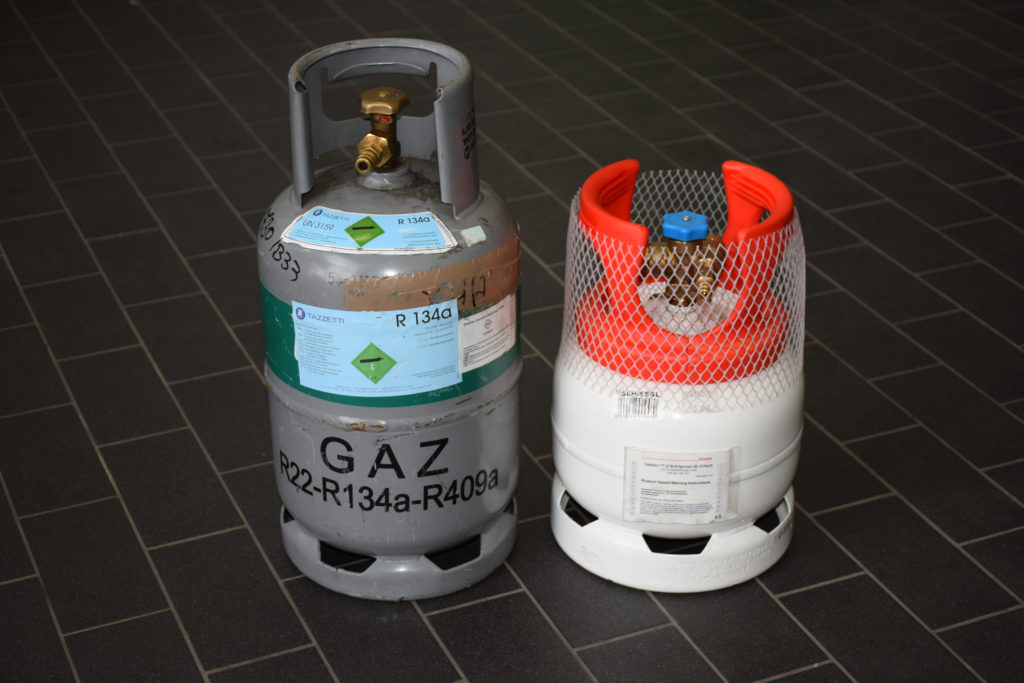 CCC replied:
• According to the "Guide To Estimating: AIR CONDITIONER", "LABOR TIME DOES NOT INCLUDE: Cost of refrigerant & oil. or Test for leaks".
• The estimated work time of 1.4 hour applied to "Evacuate & Recharge" and the 0.4 hour applied to "Refrigerant Recovery" are appropriate.
• If required, the estimated time to "enter VIN number and print out the paper" is less than six minutes.
• The total estimated work time for "Refrigerant Recovery and Evacuate & Recharge" is 1.8 hour.
• The maintenance and cost of the A/C machine are not included in the estimated labor time. (Minor formatting edits.)
CCC also drew the reader's attention to its air conditioning P-pages entry, which states:
A "Refrigerant Recovery" procedure should be considered prior to any repair necessitating a refrigerant line disconnect from an AC system containing refrigerant. Published recovery time is for a servicing technician to operate and periodically monitor typical refrigerant recovery & recycling equipment as the vehicle's existing refrigerant is transferred out of the vehicle and into the machine (0.3) and reprocessed by the machine (0.1). Recovery time does not include overall recycling machine processing time. Nor does it include "AC Service" which is the evacuation, recharge and testing of an AC system following repairs.
Additional refinish material in Mitchell
The DEG in a tip tweeted April 20 helped repairers navigate accounting for additional refinish materials in Mitchell.
It shared information on auto paint materials calculation it said came from Mitchell:
"De-nib & Finesse, Finish Sand and Buff and Mask for Overspray, while coming on the estimate as a 'Refinish' Labor Type, do not contribute to the materials calculation when using the 'Rates' method," Mitchell wrote, according to the DEG.
"… While those operations use materials, it is not at the same cost level of primers, hardeners, paint etc… as are applied automatically within UltraMate for core refinish operations."
Mitchell said the estimator could either use its Refinish Materials Calculator product, which "provides a separate dollar amount for De-nib & Finesse or Finish Sand and Buff" or just record the costs "as manual line/s and/or Reference Sheet 'Additional Costs & Materials' entries."
Clean rooms
"All three information providers have provided a response to address aluminum/ clean room set up times," the DEG wrote in a tip tweeted April 27.
"CCC and Audatex have stated this is a NOT INCLUDED operation," while Mitchell called setup unnecessary if the shop had a clean room already, according to the DEG.
The DEG offered inquiries featuring each of the three IPs weighing in along these lines.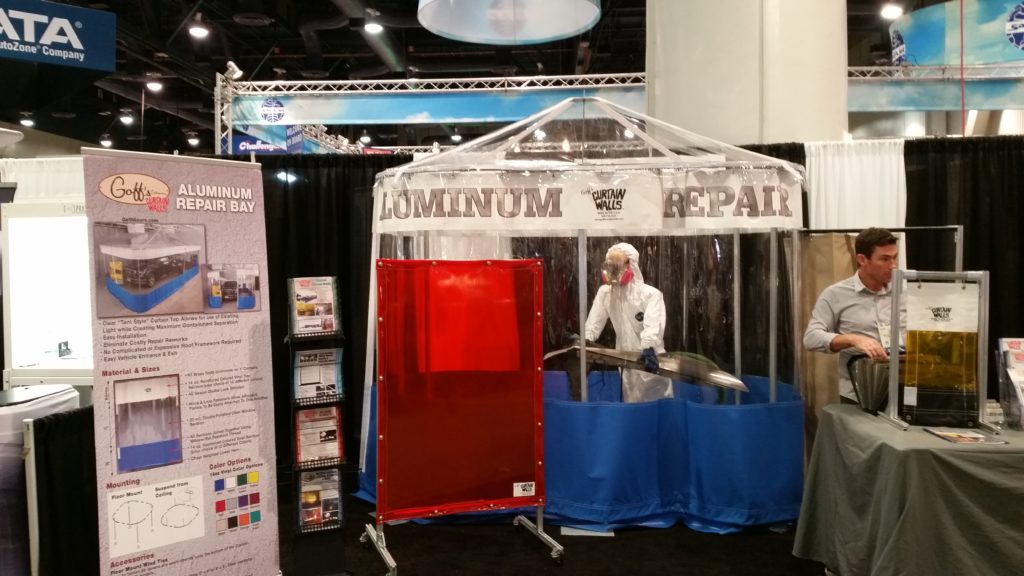 CCC: "We are looking for some guidance regarding the CCC labor time premise for aluminum replacement panels," a DEG user wrote in a June 2017 inquiry on a 2013 Mercedes SL550 convertible. "… When we looked at the CCC included operations for a replacement panel (such as the quarter panel or rear body panel), we came to the belief that many of the required steps that we take to maintain our factory Mercedes structural aluminum certifications are not actually included in the CCC replacement premise for these panels."
The user wrote that for an operation involving the quarter panel and outer wheelhouse would include "Set up certified approve clean room/ and Ruwac Vaccuum system for aluminum/ adhesive dust/ fume extraction" and suggested CCC "Specify if the labor includes to set up an certified OEM approved Clean room and vacuum system?"
"Set up an certified OEM approved Clean Room is not included in the estimated work time," CCC replied.
Audatex: Later that summer, a DEG user put a similar request to Audatex.
"Is labor time to set up an approved oem aluminum room equipment, aluminum vaccum fume/ dust extraction included in R/R time?" the user wrote in an August 2017 inquiry about a 2014 Audi A8 sedan. "Insurance says this is included. There is nothing in the DRM that states that setting up special work shop equipment is included or maintaining the equipment is included."
"The set up of aluminum room equipment including aluminum vacuum fume and dust extraction have not been considered in labor allowances," Audatex replied. It told another user earlier this year, "Aluminum repairs require a clean room set up, tooling, dust extraction system" and this was "Not included." The February inquiry concerned a 2019 Porsche Cayenne S.
Mitchell: Mitchell last year told a DEG user that it could be redundant to charge for setting up a clean room on a 2018 Tesla Model S.
"When replacing structural aluminum parts, does the labor time include 'Setting up the Clean Room, Cleaning the equipment, setting up required extraction systems, destructive testing and welding material cost as well as moving the vehicle from the 2 post lift into the designated work area?'" the user wrote.
"A shop maintaining a dedicated aluminum repair area should not require (additional) time for Setting up the Clean Room or setting up required extraction systems," Mitchell wrote.
Have a question?
Have a question about AudaExplore, Mitchell or CCC? Submit inquiries to the DEG here. Inquiries, like answers, are free.
More information:
Images:
Heating and cooling controls for the 2019 Honda Passport are shown. (Provided by Honda)
Warsaw, Poland, March 9th, 2016: R-134a, left, and R-1234yf refrigerant are seen in Warsaw, Poland, on March 6, 2016. (Tramino/iStock)
The Goff's Aluminum Repair display at SEMA 2016 is shown. (John Huetter/Repairer Driven News)
Share This: