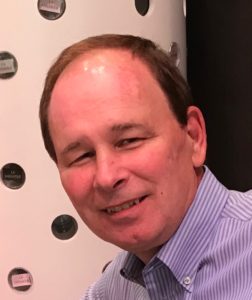 The Collision Industry Electronic Commerce Association on Thursday announced it had named State Farm veteran Ed Weidmann as interim executive director following the departure of longtime leader Fred Iantorno.
Iantorno's last day was Wednesday.
Weidmann, who retired after 39 years at State Farm, had represented the insurer at the neutral collision ecosystem standards organization before — including stints as chairman of the board in 2008 and 2014. He first served as a CIECA trustee more than a decade ago and also spent time as the organization's treasurer and vice chairman.
"When CIECA's Nominating Committee identified a need for an interim executive director, Ed Weidmann's name surfaced as a logical candidate due to his vast knowledge of the collision repair industry and his recent collaboration with CIECA while working at State Farm," CIECA Chairman Steve Betley (Insurance Auto Auctions) said in a statement. "His experience in project creation, contract negotiation and vehicle repair workflows will fit nicely into CIECA's innovative plans for the future."
Iantorno's last day was July 31. Weidman, who since his 2016 State Farm retirement has operated his own consulting business, took over effective Thursday.
CIECA develops the back-end technical means for software from diverse collision-related industries — repairers, insurers, suppliers, estimating services, etc. — to communicate. Its board currently includes representatives from all of those sectors.
Weidman's goal as interim executive director is "to help CIECA expand its product offerings, increase the industry's understanding of its purpose and streamline CIECA's internal workflows to more efficiently serve its members," according to CEICA.
"I always tell people that CIECA standards streamline the transmission of data among companies, eliminating duplicate programming and minimizing the need for translators when a company works with multiple companies providing similar services," Weidmann said in a statement. "This increases competition and allows companies to use the best product for their needs with minimal programming."
CIECA opened the search for a new executive director to the entire industry, with applications due June 12. The organization said it had begun interviewing and vetting canddiates.
"A variety of viable candidates have been identified and are currently being interviewed and vetted," CIECA Nominating Committee head Roy Schnepper (Butler's Collision) said in a statement. "It is our intent to fill the position as soon as reasonably possible
The new executive director would oversee a nonprofit which brought in $435,078 — mostly from member dues — and spent $437,443 in the 2017 tax year, the last for which financial records were available. Primary expenses were employee compensation, external management fees and the CIECA conference and meetings. CIECA had $312,379 in net assets at the end of the year.
Iantorno took over as CIECA executive director in July 2002 and was one of its founding board members in 1994.
Contact Weidmann at ed@cieca.com.
In other recent CIECA news, the organization has decided to abandon its efforts to set parts definitions, Society of Collision Repair Specialists Executive Director Aaron Schulenburg said at SCRS' open board meeting July 24.
CIECA decided it was out of the organization's purview and would defer to Schulenburg and SSF business development director Ken Weiss' CIC Parts and Materials Committee, which has also been working on the topic.
More information:
"ED WEIDMANN NAMED CIECA'S INTERIM EXECUTIVE DIRECTOR"
Collision Industry Electronic Commerce Association, Aug. 1, 2019
Share This: