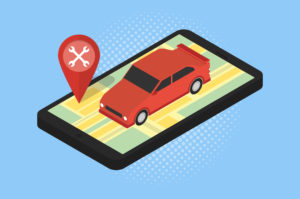 The Washington Office of the Insurance Commissioner cited a lack of facts July 2 in rejecting a petition to clarify in regulation that insurers must accept reasonable estimates from all shops.
However, the document did contain multiple examples of how the current DRP system allegedly failed consumers.
The petition by Galileo Law attorney Paul Veillon sought to strike Subsections (a), (b) and (c) of Washington Administrative Code WAC 284-30-390(4):
In addition to the unfair claims settlement practices specified in this regulation, the following acts or practices of the insurer are hereby defined as unfair methods of competition and unfair or deceptive acts or practices in the business of insurance, specifically applicable to the settlement of motor vehicle claims: …
(4) Failing to prepare or accept an estimate provided by the claimant that will restore the loss vehicle to its condition prior to the loss.
(a) If the insurer prepares the estimate, it must provide a copy of the estimate to the claimant.
(b) If a claimant provides the estimate and the insurer, after evaluation of the claimant's estimate, determines it owes an amount that differs from the estimate the claimant provided, the insurer must fully disclose the reason or reasons for the difference to the claimant, and must thoroughly document the circumstances in the claim file.
(c) If the claimant chooses to take the loss vehicle to a repair facility where the overall cost to restore the loss vehicle to its condition prior to the loss exceeds the insurer's estimate, the claimant must be advised that he or she may be responsible for any additional amount above the insurer's estimate. (Minor formatting edits.)
Part (4), "Failing to prepare or accept an estimate provided by the claimant that will restore the loss vehicle to its condition prior to the loss," would just stand on its own as an unfair claims practice.
Veillon said it would avoid muddying the water and make the language more reflective of tort and indemnity law — as well as the OIC's own personal injury protection regulation. The latter regulation puts the burden of proof upon the insurer — not the consumer — to prove a medical charge is "outside the reasonable range of charges for that service," he wrote. (Emphasis his.)
"The regulation does not permit insurers to pay a fixed reimbursement rate, as determined by them, for medical care, i.e., no insurer may refuse to pay an Emergency Department bill from Swedish merely because Virginia Mason or Kaiser probably would have charged less, to short-pay a $140 massage therapy bill merely because other massage therapists charge $120 for the same service even where $140 is within the reasonable range of charges in the region, or to limit a non-participating provider's reimbursement to the rate the carrier would pay a provider who voluntarily participates in a 'preferred provider' network," he wrote.
But he also argued that the language deserving deletion had the practical effect of incentivizing a system that wouldn't make consumers whole.
"Those subsections encourage insurance carriers to form 'direct repair' or 'preferred network' relationships with repair facilities using contracts that routinely expressly provide labor rate, parts procurement, and repair process guidelines below OEM and pre-loss condition standards," Veillon wrote. He said he knew of "dozens" of examples and offered three to make the point.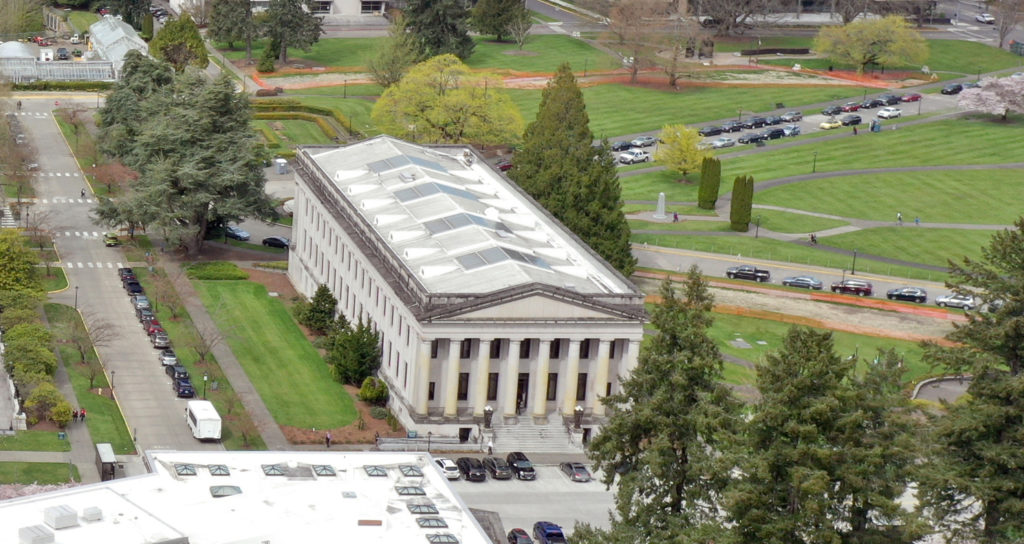 DRP shop errors
In one, a consumer brought an unspecified Cadillac needing structural repairs to the Allstate Good Hands DRP shop Exotic Motors, according to Veillon. Their work was so "improper" that Allstate ultimately paid for a $15,589.09 redo at Haury's Lake City Collision.
"Even though Allstate paid to cure the improper repair, Mr. Calkins' suffered more damages for diminished value because of the more extensive repair and more loss of use damages for the second repair, neither of which were compensable under the no-fault coverage of his auto policy or Allstate's 'Good Hands' guarantee, than he would have suffered if the facility had performed a proper repair in the first place," Veillon wrote.
Exotic Motors declined to comment. Allstate did not respond to a request for comment.
In another example, Famers had to pay Accurate Lines Collision for a $10,216.85 redo of a 2010 Camaro after an allegedly botched Gerber Collision DRP shop's structural repair, Veillon wrote. As in the Allstate instance, the redo didn't make the customer completely whole — additional loss of use and diminshed value damages weren't "compensable under the no-fault coverage of his auto policy or Farmers 'Circle of Dependability' guarantee," he wrote.
Neither Farmers nor Gerber responded to a request to comment.
Another customer's use of a Safeco DRP Service King yielded a bad enough repair that Safeco totaled and bought back his Tesla Model X for more than $120,000, according to Veillon.
Service King exposed its errors when it sent the owner "photos demonstrating that it was not following Tesla structural repair guidelines (rather than securing the vehicle to an OEM-approved frame bench the facility had secured it to a less expensive bench and used pieces of 2×4 timber to roughly align it) or aluminum repair guidelines (the bare aluminum was exposed to the same environment as the repair shop used to perform steel grinding and welding)," according to veillon.
Veillon wrote that the facility was later even decertified by Tesla. Its Safeco network status could not be determined.
Neither Safeco nor Service King responded to a request for comment.
Veillon said his company's work on third-party diminished value claims indicated these three examples weren't "'outliers' that occasionally occur because of repair facility negligence but rather arise from" the DRP structure itself.
He told the OIC that his company's appraisers "identify inadequate repairs in roughly 80% of inspections after 'network' body shop repairs and almost never from OEM-certified repair facilities that do not have 'network' relationships, e.g., Porsche repairs from Queen City Auto Rebuild, Mercedes repairs from Metro Auto Rebuild, or Lamborghini repairs from Bel-Red Auto Rebuild."
Nevertheless, the OIC said it didn't have enough information to do anything.
"At this time, the Commissioner does not have sufficient facts to rely on to amend WAC 284-30-390(4) and remove subsections (a), (b), and (c) as it being the reason for consumers not provided adequate insurance funds to repair their vehicle to a pre loss condition," OIC policy and rules manager Gynger Steele wrote July 2.
"… Despite the OIC not having adequate data to amend the above referenced WAC, the agency is certainly interested in matters adversely impacting Washingtonians. When the appropriate authority exists and relevant data is available to support the creation and modification of rules, the OIC is certainly willing to research issues falling within its purview of authority, and attempt to identify positive associated outcomes."
I-CAR has revealed a lack of consistent training in the industry, and OEMs like GM have reported concerning repair procedure usage — suggesting poor repair quality might be a systemic industry problem rather than a DRP-specific one.
We asked Veillon if he sees improper repairs in non-DRP shops that didn't carry such high-end certifications.
"We do," he said, though it was "not quite as predictable." He joked of one large MSO being effectively a "rerepair vending machine."
Veillon said the imposition of insurer conditions on non-DRP shops can result in similar issues, and he observed in general that he's not sure he's ever seen a shop that was 100 percent perfect.
"The economic pressure on shops produces really predictable consequences," Veillon said.
He said it's harder to take action on behalf of the consumer when the shop isn't part of a DRP, though there's a legal argument that an insurer is responsible even if the repairing facility wasn't on their network.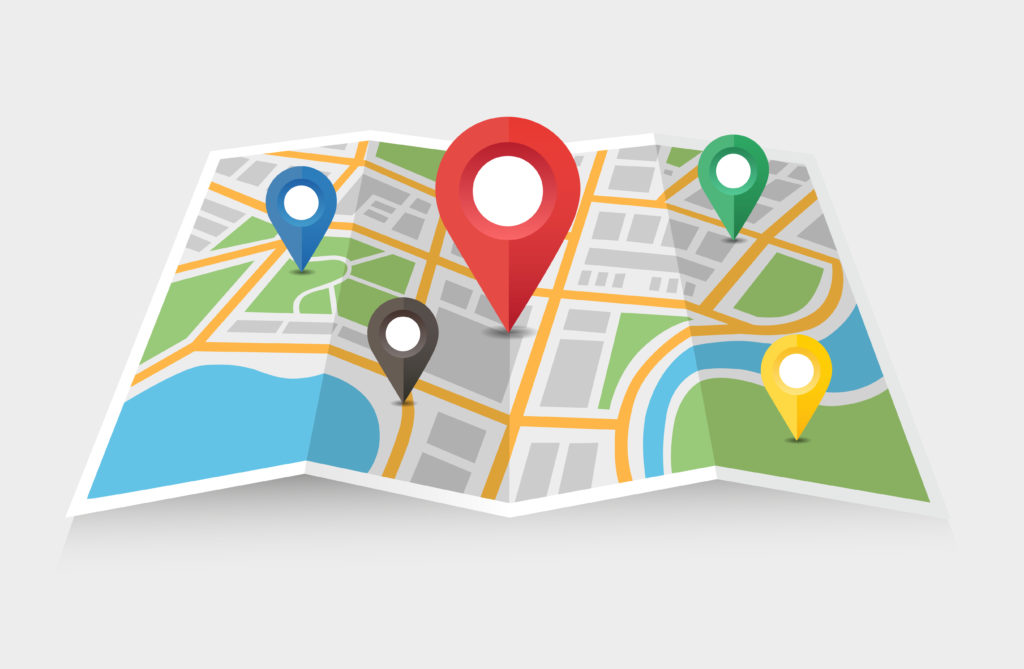 Distorted market
The petition discusses the idea that corner-cutting due to DRP relationships is infecting the rest of the industry due to regulations like those Veillon sought to abolish.
"Nearly every insurer, in practice, limits collision repair payments to the amounts it would pay the repairs shops in its 'network,' even for shops that are not 'preferred,' Veillon wrote. "… The carriers' behavior is circular: well over half of the body shops in our area are 'network' shops, so the carriers have negotiated a reduced labor rate in exchange for referrals that maintain a shop's repair volume necessary to be profitable at a lower margin, and that negotiated labor rate becomes the 'prevailing' rate. The bottom line is that carriers pay every shop the lowest rates they can negotiate with their largest 'preferred' shops. …
"The three subsections, taken together, produce a dynamic that promotes payments for less than the indemnity standard and improper repairs. They harm the consumer's right to choose their own shop. And they harm the rights of 'independent' shops to run their businesses without participating in 'direct repair' relationships with insurance companies."
(Veillon's argument that Subsection (b) supported a DRP seemed to be referencing WAC 284-30-390(5), even though his petition didn't call for Section (5)'s abolition. That section classifies as an unfair claims practice a scenario where "If requested by the claimant and if the insurer prepares the estimate, failing to provide a list of repair facilities within a reasonable distance of the claimant's principally garaged area that will complete the vehicle repairs for the estimated cost of the insurer prepared estimate.")
Veillon seemed to draw the strongest link between Subsection (c) and the DRP relationships he criticized:
Specifically, subsection (c) is ambiguous about a policyholder's rights and an insurance company's duties. That section requires an insurance company to warn a policyholder that he or she "may" pay out-of-pocket for a portion of the repair if the shop of choice charges more than the carrier will pay based on the probable price from the "shop down the street" likely in its "preferred network" or willing to accept "preferred network" pricing to avoid losing business from customers that fear paying out-of-pocket. The section does not give insurance companies permission to pay less, but in practice every insurance company reads the section as doing exactly that, and so do most consumers, and so do most jurors in actions for extra-contractual damages.
The petition argued that cleaning up the regulatory language wouldn't "give body shops carte blanche to charge exorbitant prices in a manner that harms the public interest." (Emphasis Veillon's.) Instead, it would reflect a true marketplace, according to Veillon:
"However, it would appropriately establish that there is in the market a range of reasonable costs to repair damaged vehicles and it would appropriately put the burden of proof on the insurers to raise over-pricing as a defense to payment after policyholders make the prima facie proof of loss (the actual cost of repairs at the shop of their choosing using parts of their choosing and OEM repair procedures)," Veillon wrote. (Emphasis his.)
… "We are proposing a perfectly clear and simple rule requiring payment for the reasonable cost for a pre-loss condition repair at a consumer's shop of choice, which is exactly what insurance consumers expect. Nothing in our proposed amendment prevents an insurer from raising a defense that the repair facility's charges exceed the reasonable range of charges for similar services."
Insurers might pay more — but they should have been doing so anyway, Veillon wrote:
First, the additional loss and loss adjustment expenses would be, under our proposal, "reasonable" on their face. Our proposal does not ask an insurance company to pay anything more than the "reasonable" amount of a policyholder's collision repair loss.
To the extent carriers pay additional loss and loss adjustment expenses in the aggregate, they would only do so because the aggregate payments are presently discounted off what a "reasonable" aggregate would be. …
The loss expenses, if they rise in the aggregate, would still mirror the payments we expect carriers to make under a policyholder's Personal Injury Protection coverage, and we do not consider those payment levels unreasonable.
Insurers also might save money on rerepairs of DRP shops, Veillon wrote. He said that carriers might argue such issues are anomalies and they wouldn't save any money on a net basis, but even if that were true, society at large still would eat a cost.
"Our community promotes insurance because a casualty is an economic externality that disproportionately harms the property owner and, if unresolved, harms the entire community," Veillon wrote. "A vehicle on the road with a less-than-pre-loss-condition repair is a less valuable asset to the community's market value than a properly repaired vehicle. The externality does not simply affect the vehicle owner and, vaguely, the community at large: some other member of the public will likely eventually purchase that vehicle, and the unresolved casualty with it."
Images:
A representation of a direct repair program shop recommendation. (vectorplusb/iStock)
The Washington state Office of the Insurance Commissioner is housed in this Olympia building. (ChrisBoswell/iStock)
A representation of a direct repair program network in a market. (AnnaFrajtova/iStock)
Share This: