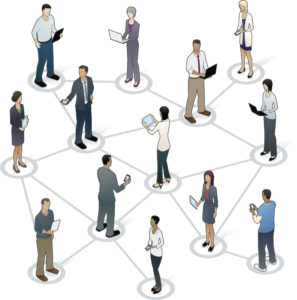 Editor's note: This story references offensive content. 
The slaying of George Floyd drew attention to the problems of racism and discrimination in America — and potentially businesses' handling of these issues.
"Just as the #MeToo movement raised awareness of the prevalence of sexual harassment and gender discrimination in the workplace, the recent events should be the catalyst for a renewed emphasis on preventing racism and discrimination and offer employers an opportunity to show all employees they are respected and supported in the workplace," employment law firm FordHarrison partners Dawn Siler-Nixon, Wesley Redmond and Jeffrey Douglas wrote June 8. (Note: The content in this article is presented for informational purposes only and is not legal advice. Consult qualified counsel before taking action.)
"In addition, employers may face a myriad of challenges in handling internal complaints and external conduct by their employees. Often, what an employer can, should or cannot do is not always clear. While employees are legally protected from being fired based on discrimination, employers are now grappling with broader issues. Can I terminate an employee based on statements made on social media? Can I discipline an employee for attending a rally? Can I demote a manager because of his or her actions outside the workplace? These are all difficult questions. Often the response will depend on an employer's policies, consistency in discipline and the facts of each situation."
Smartphones, screenshots and social media allow the buying public, business partners and current and prospective employees unprecedented visibility on the behavior of a company and its personnel on and off the job. The technology also affords Americans an unprecedented ability to rapidly and publicly respond to that behavior.
"The actions taken by employers during these critical times can define your business to employees, vendors, customers and the public," Siler-Nixon, Redmond and Douglas wrote. "Positive actions affirming your company's commitment to workplace diversity can not only increase employee morale and productivity, but may also assist in defending any claims filed alleging race discrimination or harassment. Employers may expect to see an increase in the number of employment claims in light of the renewed emphasis on racial equality. Care needs to be taken to evaluate each employment decision independently and objectively based on the facts presented and the employer's business needs. Prior to taking any action, partnering with an employment lawyer experienced in diversity and inclusion is key to navigating these troubling waters successfully."
Recent backlashes against two collision companies show the relevance of the issues FordHarrison urged all businesses to consider. One scenario involved personal posts by an independent shop owner, the other involved conduct by employees of a major national MSO.
Employee, business owner behavior
Boyd Group Services said June 12 it quickly fired more than one employee after a screenshot surfaced of Washington state Gerber Collision manager Riley Morgan wearing blackface on a video conference call.
Based on LinkedIn profiles and networking sites, the conference involved multiple Gerber personnel holding managerial roles. Attempts to speak to various other parties on the meeting were also unsuccessful or resulted in the workers referring us to a company representative.
An anonymous source describing themselves as a Gerber employee told Repairer Driven News that the incident occurred during an official work meeting.
Gerber did not answer our inquiry as to whether the gathering was indeed on company time. In a statement June 12, parent company Boyd Group described the image "some of our team members on a virtual meeting that included a racist reference."
The image of Morgan was posted to Twitter on Wednesday. The company responded to the poster that day promising "Swift disciplinary actions." On June 12, it confirmed it terminated an unspecified number of employees.
— Gerber Collision (@gerbercollision) June 10, 2020
"It is with extreme sadness and disappointment that we are dealing with this incident," Boyd Group CEO Tim O'Day said in a statement June 12. "There is no question as a company, that we have zero tolerance for harassment, violence, and discrimination of any kind, including racism. Zero tolerance means that it is completely unacceptable. I can confirm to you that we have taken this seriously and our actions reflect this."
Boyd said in its statement June 12 it "immediately launched a thorough investigation of the incident Wednesday morning … and concluded that there was a violation of the company's zero-tolerance policy on race discrimination." It fired "the individuals directly responsible for this incident" in less than a day. Boyd did not release the names or titles of the parties fired.
"To respect their privacy rights, the Boyd Group cannot provide information or details regarding the individuals involved in the incident," the company wrote.
Images of Morgan and associated criticism also appeared on Facebook, and Gerber posted about its response on its official Facebook page as well.
A Twitter user also alerted Progressive's official account to the incident. Gerber responded directly to the insurer on Twitter on June 12.
(Page2)Individuals directly responsible for this incident are no longer employed with us. We regret and apologize for this unacceptable behavior.

— Gerber Collision (@gerbercollision) June 12, 2020
Attempts to find contact information for Morgan at the time were unsuccessful. However, she reached out on July 14 to discuss the incident.
Morgan said Gerber market managers had been "pretty much benched" and were "going nuts" during the pandemic. They had been dressing in costumes during conference calls as a means of amusing themselves.
Morgan said one of her colleagues took a screenshot of the meeting in question and sent it to someone they had been dating. That significant other shared it with a co-worker, who posted the image to social media.
"The whole thing was completely blown out of proportion," Morgan said.
She said her costume wasn't "meant to be in response to anything." The employees "were goofing around, playing dress-up," she said.
Morgan said it wasn't "done to be mean," make a statement or to impersonate a particular person. She said she found a wig and thought she'd wear it on a call.
"It wasn't even racially charged," she said.
Asked about the makeup, she said, "It was just foundation." She thought blackface was meant as a "protest," a "deliberate thing," not what she was doing.
"I didn't even realize it was the same thing," she said. "… It wasn't making fun of anybody."
The day after the image was posted to social media, all the managers had individual calls with human resources, according to Morgan. Morgan said she was asked if she was aware of the concept of blackface. She said she told HR that she obviously misunderstood it and was told to "'Google it.'" After eight years with Gerber, she was fired in a "couple hours," she said.
We asked what Morgan, who managed multiple Gerber facilities, would have done if a similar complaint had been brought to her about one of her subordinates. She indicated she would be more empathetic, noting she worked with her people closely and "they're all good people."
Independent Georgia repairer Athens Paint & Body faced a similar backlash on its Yelp and Facebook pages related to two items owner Mike Tuggle posted using his personal Facebook account. Tuggle said June 12 he ultimately deactivated the shop's Facebook page and wasn't sure when or if he would restore it.
One item involved Tuggle using a racial slur in a Facebook comment.
The other saw him repost a Keith Rockdale Bone post depicting the driver ramming into a Charlottesville, Va., crowd protesting a rally that included multiple white supremacy groups. The reposting included the caption on Bone's post, "When you got to do what you got to do and that's what I'm talkin about."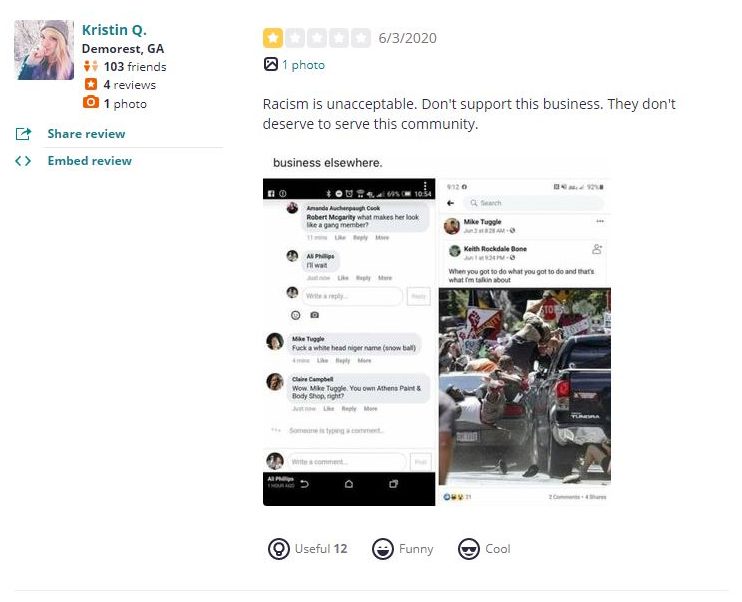 Charlottesville, Va., driver James Alex Fields Jr. in 2019 pleaded guilty to 29 federal hate crimes, including the death of Heather Heyer and 28 counts of bodily injury and attempting to kill others. The Department of Justice said Fields had previously attended the "Unite the Right" rally and had espoused support for the Holocaust on social media.
(The original post appears to have been removed from Bone's page. Reached for comment, Bone said he too had shared another party's post and had intended the item as a statement of opposition to rioting "in a bad way," including violence. He said he didn't realize it depicted the Charlottesville, Va., attack, said he should have looked before sharing, and wrote, "I'm against the white supremacists. I'm so sorry I shared now.")
The posts were separated in time by at least a year, Tuggle estimated.
Asked about the posts June 12, Tuggle said, "I'm not a racist."
Tuggle said he had "very good black friends," and black friends had expressed support for him during the backlash. He estimated half of his customer base was black.
Asked about his use of the racial slur, Tuggle said he was quoting and dismissing an insult levied at him in a separate conversation. Tuggle said he inadvertently posted the response to his Facebook page instead of to a separate digital conversation.
Tuggle said he had reposted the image of Fields' 2017 attack on protesters without realizing what it depicted.
He said he thought it depicted a recent collision, and reposting it had been a shocked, "'Holy s—'" reaction.
Asked about the caption accompanying the photo that seemed to express support for Fields' actions, Tuggle said, "I didn't see that." He said he often posts items without checking deeply into them but might remove inaccurate items later.
Athens Paint and Body had posted an apology to the shop's Facebook page prior to the webpage's deactivation. Tuggle said it was a suggestion from staff, and he agreed to it.
"I'm sure by now a lot of you have seen the post going around," the post carrying Tuggle's signature stated. "The original post is from over a year ago, and the comment was not racially motivated. It was said in response to someone calling me that. I am deeply sorry and do not use those kinds of words. Neither my business nor I promote racism of any kind. Please accept this sincere apology."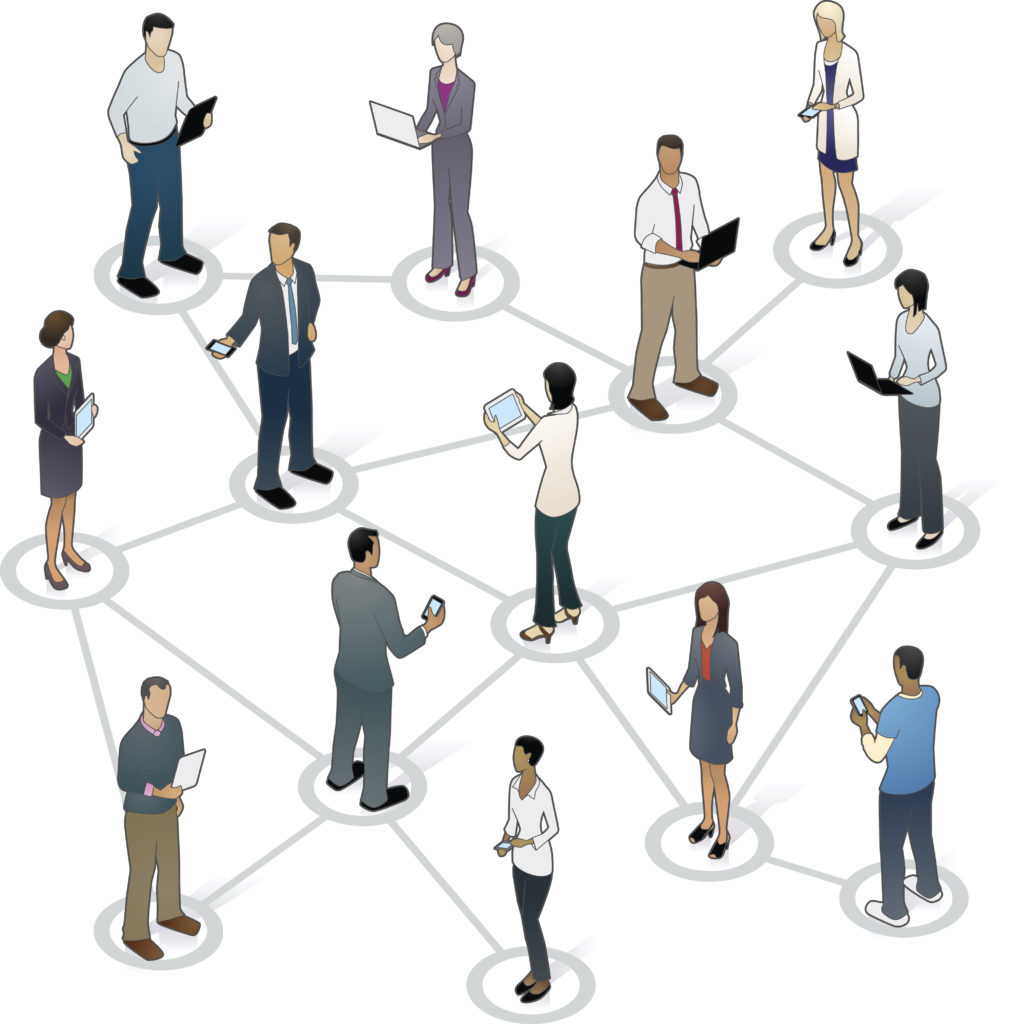 Investigations and speech outside of the office
When complaints arise internally or externally, the FordHarrison team said companies might wish to react by "immediately investigating and taking appropriate action."
It suggested that statements and actions outside of work be evaluated with questions like:
• Do you have a social media policy or a policy regarding off duty conduct?
• Is the employee being critical of working conditions that could be protected under the National Labor Relations Act?
• Is the employee's speech overly offensive or would it impede the company's ability to comply with its anti-discrimination/harassment policy or prevailing law?
• Is the employee engaged in or advocating violence?
• Does the conduct or speech cause disruption in the workplace?
• Is the employee representing the company when making the statement (i.e., wearing a company uniform, stating they are employees of the company, etc.)?
• What position does the employee hold?
• How have you treated other employees who engaged in similar inappropriate conduct?
An internal memo provided to Repairer Driven News shows an example of such a policy at another major collision brand.
"There is no requirement for teammates to identify or represent themselves as an employee of Service King, but any teammate who does so through social media or other online content is expected to abide by the Company's Code of Business Conduct and Ethics and any other relevant Company policies when interacting online," Service King Chief Human Resources Officer Sean Huurman wrote to the company.
Huurman also told employees that using "Service King IT systems and hardware for any purpose that is detrimental to the company's reputation is strictly prohibited. This includes inciting hate, bullying and harassment."
Tuggle argued that one's personal account and business account could be distinguishable.
Tuggle said he didn't post political items to his business Facebook account but "I'm very, very political" on his personal account.
"I don't mix my business with my personal," Tuggle said.
We noted that personal posts could still be associated with one's business. In light of his recent experience, we asked Tuggle had suggestions for business owners seeking to express political views on a personal account. He suggested using a pseudonym.
We asked if the backlash to Athens Paint & Body generated by his personal posts had caused Tuggle to adopt any policies on his employees' social media usage. He said no.
Take a stand, have a policy
Businesses might also wish to denounce racism, revise and reiterate their antidiscrimination policy and encourage reports on violations, the FordHarrison attorneys wrote.
They suggested "A statement from a high-level officer denouncing the recent acts of racism, urging that all employees be treated with dignity and respect, and reminding employees to report any conduct that violates the employer's anti-discrimination/harassment policy or code of conduct to the company's Human Resources department."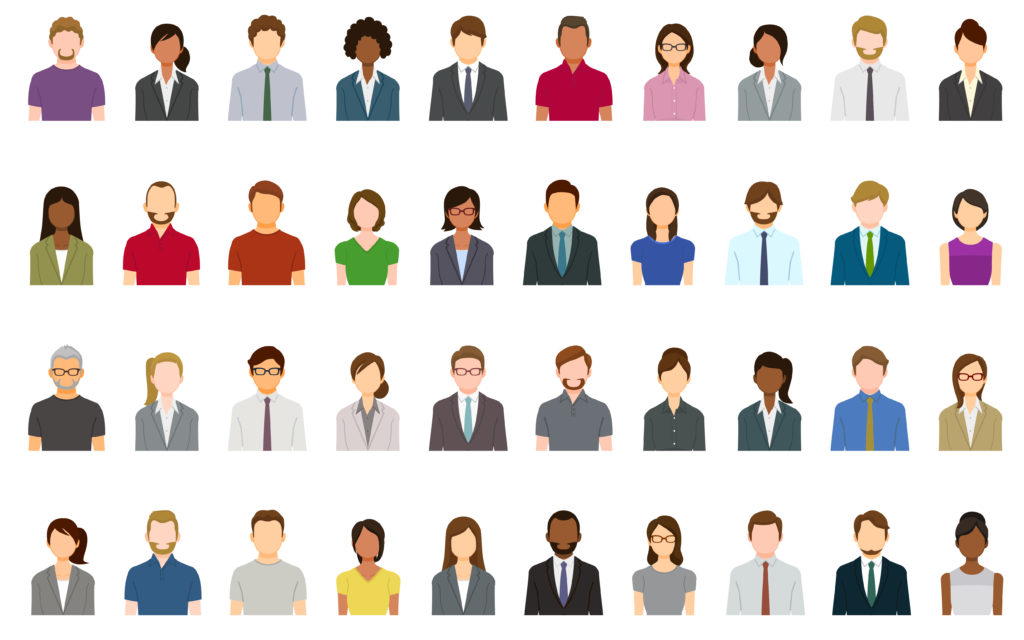 Huurman told Service King that "we must stand together against racism, violence, bigotry and hatred. They have no place at Service King."
"… I am reminded that my responsibility includes providing an environment where all teammates are treated fairly, and to ensure each teammate represents the values we look to uphold.
"… We stand united against those that look to divide us and remain committed to the health, well-being, and fair treatment of every teammate, regardless of their race, gender, age, religious affiliation, disability, or sexual orientation."
For its part, Boyd called a meeting and articulated the company's zero-tolerance policy after learning of its employees' behavior.
"In order to quickly communicate the issue to our leaders in every market, Tim O'Day conducted an emergency mandatory teleconference call later Wednesday afternoon," Boyd said in its statement. "He informed the team about the incident and conveyed that the picture does not depict the values and culture of the Boyd Group. He reiterated the organization's zero-tolerance policy and that there is no room for the behavior depicted in the image."
FordHarrison offered ideas for a company's anti-discrimination and harassment policy
• Ensure that the company's prohibition of racial harassment and discrimination is emphasized. The policy can include specific examples of actions that could be considered racial harassment in the workplace, including brandishing Confederate flags and symbols, swastikas, nooses (yes, there have been cases in this century where nooses were left at the work stations of African American employees), and "friendly banter" that could be perceived as having racial undertones.
• Outline the company's recognition of employees' rights to discuss workplace issues, while underscoring the fact that discussions regarding non-workplace issues such as politics, religion or current events are not productive workplace time, can lead to unnecessary disagreements that impact productivity and morale, and are discouraged. (Minor formatting edits.)
• Include a clearly written statement that employees who violate the company's anti-discrimination/harassment policy will be subject to discipline, up to and including termination
A look at what the leaders at 35 big companies from Facebook to Bank of America said in response to the killing and recent protests.

— The Wall Street Journal (@WSJ) June 9, 2020
The law firm suggested reminding employees of such a policy and then requiring "all employees to acknowledge their understanding and agreement to abide by the terms included therein."
Boyd said its existing policies helped it address the Gerber blackface incident, and it planned to do more.
"The Boyd Group had clear Diversity & Inclusion, along with harassment and anti-racism, policies in place and was in a position to quickly address the issue both internally and externally. While this incident involved a very small handful of employees in our organization, the Boyd Group is committed to doing more work in this area. Meaningful measures will include training and supporting our entire workforce to become more active in diversity, inclusion and sensitivity in the immediate future."
Huurman told Service King's employees that the company's Code of Business Conducts and Ethics "is designed to ensure all Service King teammates act with honesty and integrity when dealing with other teammates, customers, business partners and our communities. Service King is an equal opportunity employer and will not tolerate unlawful harassment or discrimination against anyone for any reason."
He said the company also won't "tolerate any threats to health and safety in the workplace, which includes unlawful harassment, discrimination, retaliation, and workplace violence."
FordHarrison also suggested training on antidiscrimination and harassment if one's company hadn't done so recently or if it had "focused almost exclusively on sexual harassment. …
"Provide diversity training to employees, particularly managers, to help them understand and celebrate the differences that make your organization successful."
As noted above, Boyd planned more training.
"I am committed to ensuring we as a company take the appropriate steps, including investing in additional training for our team, as well as enabling and supporting our team members to become
more engaged in changing our local communities," O'Day said in a statement.
Finally, FordHarrison suggested having an employee or employees run point on the issue — "a diversity officer/committee who will address issues of diversity and make recommendations to management on race and gender issues, and to whom employees can address complaints in addition to Human Resources. Consider implementing a hotline to enable employees to make a complaint anonymously if they choose."
Huurnan said employees were expected to "report, in a timely fashion, any possible violations of the law, the Code or Company policies to your immediate supervisor, Human Resources, or to the Teammate Reporting Hotline." The company permits anonymous online and telephone reports.
More information:
Boyd Group statement on Gerber blackface incident
Boyd Group Services, June 12, 2020
"Employers' Response to Racial Unrest"
FordHarrison, June 8, 2020
Images:
Smartphones, screenshots and social media allow the buying public, business partners and current and prospective employees unprecedented visibility on the behavior of a company and its personnel on and off the job. The technology also affords Americans an unprecedented ability to rapidly and publicly respond to that behavior. (mathisworks/iStock)
A review posted June 3, 2020, to Athens Paint & Body's Yelp page. (Screenshot from Yelp)
The slaying of George Floyd has drawn attention to the problems of racism and discrimination and businesses' handling of these issues, employment law firm FordHarrison advised. (yuoak/iStock)
Share This: