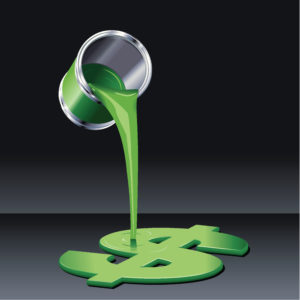 FinishMaster late last year sued California collision MSO GMP Cars, alleging it and two individual locations combined failed to make good on 2018 promises to buy more than $5 million in in paint and materials in exchange for nearly $1 million in advance cash.
The jobber approved the largest 2018 contract in August, shortly after a June 2018 lawsuit by Justice Investors accused GMP Cars owner Geoffrey Palermo of fraud while managing a Justice-owned Hilton. A September 2018 amended complaint by the company also alleges fraud.
GMP Cars's financial condition deteriorated not long after FinishMaster approved the advances in August, October, and November 2018, according to a May 29 FBI affidavit. FBI Special Agent Alexandra Bryant alleged the company had by summer 2019 bounced checks, generated a six-figure overdraft, consistently lost money and missed payments on a $5.2 million January 2019 acquisition.
Bryant's affidavit also implied that the MSO's financial problems might have existed before the FinishMaster deal.
Bryant described a GMP Cars spreadsheet indicating the company might have owed payroll taxes dating back to at least late 2017. She said Palermo also charged more than $1.06 million to his personal American Express card at different GMP Cars facilities between July 2018 and August 2019. "I believe PALERMO did this to generate cash at the stores and possibly also to artificially inflate revenue," Bryant wrote.
On June 5, the U.S. Attorney's Office announced it had charged Palermo with two counts of wire fraud and one count of making a false statement on a loan application. Bryant said the wire fraud arose during a 2013-16 kickback scheme at the Hilton and in connection with a misleading $5 million SBA loan application. She said the false statement involved certifying on a $1.7 million PPP loan application that payroll taxes had been paid when in fact some hadn't.
If true, the allegations by Justice Investors, the U.S. Attorney's Office and FinishMaster would seem to demonstrate the risk to a jobber or paint company in the common practice of cash advances to auto body shops. The accusations if true would also seem to raise questions about the rigor of the due diligence those counterparties conduct into collision repairers.
Attorney responds
Palermo's criminal attorney Matthew Jacobs, a partner at Vinson & Elkins, said Palermo would defend himself "vigorously in court."
"Mr. Palermo intends to fight these various charges," said Jacobs, who we interviewed regarding both the criminal case and recent civil cases by Justice Investors and FinishMaster against Palermo. (David Bate of Bate & Bate, Palermo's attorney in the civil litigation, referred us to Jacobs.)
"… We're looking forward to the opportunity to clear his name," Jacobs said.
Jacobs said the criminal case seemed to mimic the Justice Investors case, calling it "unusual" for the government to use allegations from a civil case wholesale. (The Justice Investors case against Palermo is slated to go to an amended arbitration procedure.)
A GMP Cars representative said the company had no statement.
Jacobs said the Bay Area MSO remained open. It was "actively in business and serving its customers" in an "excellent way," he said.
Asked if staff and vendors were concerned about paychecks and accounts receivable, Jacobs said the case involved merely "unproven allegations" and employees were serving customers at the shop.
"There's a long way to go here," he said.
FinishMaster and GMP Cars
FinishMaster and GMP Cars on Aug. 28, 2019, executed a deal in which the shop agreed to buy $4,021,000 in paint for six of its shops exclusively from FinishMaster in exchange for several hundred thousand dollars in credits from PPG and FinishMaster. "The parties anticipate that Customer will meet the Purchase Requirement within Sixty (60) calendar months after the Effective Date," the contract states.
PPG would pay $16,550 in a "Material and equipment advance," while FinishMaster would provide an $750,000 advance. GMP Cars would receive a 17.5 percent discount off list for PPG Envirobase products and between 32-35 percent off list on 3M materials.
FinishMaster agreed Oct. 25, 2018, that it would pay GMP Cars another $50,000 without any additional commitment from the MSO to buy more product.
"The Six Locations breached the Six Locations Customer Agreement and Amendment by failing to pay for purchases when due, by informing FinishMaster that they would stop exclusively purchasing paint and material exclusively from FinishMaster, and because they will never fulfill the Purchase Requirement, all in violation of paragraph 5 of the Six Locations Customer Agreement," FinishMaster wrote in its lawsuit.
FinishMaster said the six GMP Cars shops together owed $102,681.29 in account balances on top of the $800,000 advance. The jobber also asked the court for amounts like attorney's fees and court costs and alleged lost profits.
FinishMaster and Palermo also agreed Oct. 9, 2018, the jobber would pay $95,000 to GMP Cars Fairfield in exchange for the shop buying $576,000 in products. On Nov. 16, they agreed FinishMaster would give GMP Cars Santa Clara $60,000 and the shop would commit to buy $689,000. (PPG also promised a $7,200 material and equipment advance to GMP Cars Fairfield, and it promised a $50,000 credit via FinishMaster and a $18,000 material equipment advance to GMP Cars Santa Clara.)
According to the distributor, both GMP Cars Fairfield and GMP Cars Santa Clara took the money but failed to pay on time, and both shops allegedly said they'd cease buying exclusively from FinishMaster. FinishMaster's lawsuit sought repayment of the money it had allegedly credited and amounts like attorneys costs and allegedly lost profits.
The distributors lawsuit claimed three counts of breach of contract in relation to these three deals. It also alleged a count of breach of guarantee against Palermo, whom FinishMaster said "personally guaranteed the obligations of the GMP Cars entities to FinishMaster." FinishMaster also proposed unjust enrichment claims "In the alternative" against Palermo and the six shops, Palermo and GMP Cars Fairfield and Palermo and GMP Cars Santa Clara.
As noted above, Palermo's civil attorney Bate referred us to the criminal attorney Jacobs. Jacobs noted he wasn't involved in the FinishMaster action, but described it as merely unproven allegations. "It's a lawsuit," Jacobs said — both sides make allegations, and things proceed from there.
Due diligence
We reached out to multiple paint companies and distributors to learn about their typical due diligence for cash advances and to see if this scrutiny would intensify following the Palermo allegations.
Annie Paré, communications director for FinishMaster parent company Uni-Select, said Thursday she couldn't comment given the matter was in litigation. Asked if she could describe the status quo due diligence, she wrote Monday,"Unfortunately, these questions pertain to confidential commercial information which, as a policy, we do not share with the public."
"Thanks for reaching out, but we're not able to comment on the matter," PPG communications manager Greta Edgar wrote.
National Coatings and Supplies/Single Source marketing Vice President Jay Sharp said NCS/SSI had no comment.
"We respectfully decline participation in your article," Sherwin-Williams global corporate communications Vice President Julie Young wrote.
"Please understand that we do not comment on this matter," Katharina Meischen of BASF media relations wrote.
LKQ, Axalta and AkzoNobel did not respond.
However, the Auto Care Association's Paint Body and Equipment liaison connected us with its segment committee Chairman Joe Mattos, a ComCept manager, the former owner of Mattos Pro Finishes and a 40-year veteran of the PBE industry.
Now largely retired, Mattos offered us perspective on the business of trading advances for guaranteed paint and materials purchases and the due diligence conducted on a shop for that process. Mattos said he participated in many such advances since they began to arise about 15-20 years ago.
"There is due diligence in the process," he said.
The deals typically involve a repairer who's been in business for a while and has been buying from the distributor, Mattos said. He said the distributor would have a sense of the shop's repair volume based on past orders.
"It's a pretty good way to keep tabs" on the shop's viability and whether bills are being paid, Mattos said.
"There is that informal relationship," he said. But anytime a manufacturer-distributor-shop deal involves upfront money — he estimated this was about 25 percent of the time — "there is a contract involved," he said.
Often, the owner is asked to give a "personal guarantee," Mattos said. He said this requirement might depend on competition (i.e. whether an owner can be persuaded to sign), the credit rating of the auto body shop and the amount of money involved.
Shops are asked to provide financial statements, and a distributor might also request a couple of years of tax returns, "depending on the size of the money," he said.
Mattos said shops have become "really great negotiators." Nevertheless, he said due diligence wouldn't be overlooked out of eagerness to cut the deal.
However, he said "due diligence is pretty minimal" in a situation like a five-person small shop getting a $10,000 advance. After all, the counterparty will spend more than $10,000 installing mixing equipment.
Of course, he also pointed out that you wouldn't put $30,000 worth of equipment at a shop without knowing "the guy's gonna pay his bill" and you'll get a return on that $30,000.
Advances and competition
Mattos said the advances traded for purchase guarantees are usually "actual cash" rather than a credit towards future paint costs. He said they arose when shops had a need to subsidize equipment such as spray booths.
Mattos offered a hypothetical example based on his time as a jobber. According to Mattos, a distributor would approach a paint manufacturer and argue that a longtime customer's sons were taking over the business, and "'Let's help 'em put a booth in.'"
The paint manufactuer and distributor would project how much paint the shop would buy in five years and offer 10 percent of that amount as cash up front — but the shop wouldn't get a discount, Mattos said. The repairer would pay MSRP but get what Mattos said was dubbed a "prebate."
Such advances started as subsidies for shops to improve operations, but competition led to the percentage advanced rising "up and up and up."
Mattos offered another example involving a repairer playing two distributors carrying the same paint line against each other. The shop says it wants to keep using the same paint line but demands a 50 percent deal. Both jobbers approach the paint company and are told it'll cover 20 percent. The distributors must decide if it's worth it to float the extra 30 percent, or perhaps offer 31 percent.
Shops also grew in size as time progressed, leading to even larger advances in exchange for guarantees to buy even more paint, Mattos said. He said he saw deals for more than $1 million in cash. "It hurt to sign those checks," he said.
As Mattos described it, such a deal isn't necessarily all-advance or all-discount. At one point, he offered a hypothetical of a 40 percent discount the shop wanted split between 20 percent in cash up-front and 20 percent off of list price.
Mattos said the distributor and manufacturer would negotiate how to split such a subsidy. Typically, the burden is "usually a little bit higher" on the distributor, he said — perhaps a 60-40 split.
Even if both the paint manufactuer and distributor are contributing to the prebate, the paint manufactuer might have the distributor cover the full amount and reimburse the jobber the manufacturer's cut, Mattos said. The distributor would sign the actual contract with the shop.
Mattos said in contracts involving larger dollar amounts, the paint manufactuer and distributor might have separate contracts with the shop.  Mattos offered an example of how this could backfire on a distributor:
A shop contracts to buy $600,000 worth of one paint company's product and decides they no longer like the distributor involved in the deal. The shop could buy the same paint line from a competitor and leave the first distributor trying to collect on the advance, he said. From the paint company's perspective, "they don't care."
Mattos said this didn't happen as often, at least for his distributor.
We asked about competitors in the PBE sector buying out shop advance contracts to get the business.
"That did happen occasionally," Mattos said.
Mattos likened it more to pro athlete contract renegotiations. Nobody ever reached the end of a five-year deal, he said. Repairers would start renegotiating around Year 3.5-4 and testing the market.
Asked about PBE contracts in situations where a shop with one paint line acquires a facility shooting another coatings brand, Mattos said "it really depends" on the deal. If the acquired repairer didn't get an advance and just took a discount on list price, that shop could switch "whenever," he said.
If a previous cash advanced imposed an obligation to buy $X amount of paint upon the target shop, a deal might be cut to pay off the target shop's paint and materials obligation, according to Mattos. The cost of doing so would be worked into an upgraded deal spanning the merged shop's purchases, he said. Of course, it depends on what makes financial sense to the shop making the acquisition.
More information:
"Bay Area Hospitality And Automotive Executive Charged With Fraud"
U.S. Attorney's Office, Northern District of California, June 5, 2020
Paint, body and equipment industry veteran Joe Mattos said due diligence is common in deals involving cash advances for guaranteed paint and materials purchases. (RUSSELLTATEdotCOM/iStokc)
Share This: