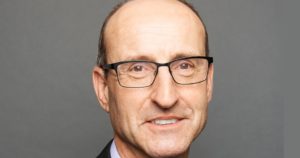 Further research into metal failure has found current automotive steel material cards predict fractures earlier than what occurs in the real world, American Iron and Steel Institute automotive Vice President John Catterall said earlier this month.
"In a way, that's kind of a good finding," Catterall said of the results.
Discovering that a material is tougher than engineers thought allows them to optimize the part into a thinner and lighter edition, according to Catterall.
"That's not a bad thing," Catterall said of the overly conservative status quo — you're "on the safe side."
But it hinders optimization by suggesting a more robust part is needed than required, according to Catterall.
"There was no real surprises in the fractures themselves," Catterall said. It was more about the point at which they occurred.
Fracture unpredictability can arise when the substrate isn't homogeneous — when "globs of things" are in one part of the component but not another.
Fortunately, third-generation advanced high-strength steels and dual-phase steels are "pretty homogeneous" when you examine the microstructure, according to Catterall.
"That's what you want in a material," he said.
Because of this uniformity, third-generation steels studied are found to mostly react the same way regardless of the direction of the force applied, according to Catterall. He called this desirable.
"You never exactly know what the loading direction is in a complex crash event," Catterall said.
Asked if these findings were ready to be built into computer simulations, Catterall called the industry "pretty close."
He said the Auto/Steel Partnership had created some material cards with the new techniques, including some for third-generation steels, and planned to move them to actual testing. COVID-19 had delayed them reaching that next stage, he said.
"We are in the proof of concept stage" of placing these into simulation models and then performing "real tests" of substructures to see if the correlation improved, Catterall said.
"We're getting close," he said.
Every time a new material comes along, "you have to keep redoing this work" and test that unique substrate, according to Catterall. He said hopefully efforts to standardize testing and approaches meant "it would go quicker in the future."
Catterall said once a material card had been validated, it was "relatively easy" to update computer simulation models with the new properties.
He said researchers would re-examine older steels as well as the cutting-edge substrates, too.
"We do do a backward pass as well," he said.
Those studies would include re-examining fracture properties of dual-phase and high-strength low-alloy steels. Even improving one's ability to predict what will happen with the older metals "is a positive," Catterall said.
We were interviewing Catterall June 19 about AISI's recent Fracture Symposium II, which drew representatives from the steel industry, National Institute of Standards and Technology, universities and auto companies.
"We had a lot of doctors in the room," he said.
Catterall called the event a collaborative meeting for different parties to "all get pointed in the same direction." He described one goal as standardization of fracture testing.
Steel mechanical properties tests have been in place for a while. Minor differences might exist from region to region, but "that's pretty standard," Catterall said.
But testing to predict and characterize fractures hadn't yet been uniform, he said. "That's what needs to be standardized," he said.
More information:
"AISI Convenes Fracture Symposium II"
American Iron and Steel Institute, April 13, 2020
Featured image: American Iron and Steel Institute automotive Vice President John Catterall. (Provided by AISI)
Share This: