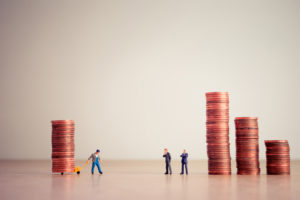 Upset at the lack of training or support from your auto body shop's distributor? Blame the discount or advance you're getting, according to a veteran jobber.
Auto Care Association PBE segment committee Chairman Joe Mattos, the former owner of Mattos Pro Finishes and a 40-year veteran of the PBE industry, said discounts didn't exist when he was young.
As a distributor then, he could make a 36-37 percent gross profit with paint list prices, enough to hire good people and pay reasonable wages, he said.
Mattos, now largely retired but a manager at ComCept, said paint MSRPs have "basically remained the same" in allotting a 36-40 percent gross profit to the distributors. However, a jobber must now give away "half of that" in discounts or advances.
Faced with such a pinch, "I have to cut costs," Mattos said.
Two-thirds of his costs were people, which made for a logical place to reclaim profit, he said. Distributors have engaged in such cuts for a while, and "there's nothing new now."
With the number of auto body shops shrinking, the competition for their business grows even tighter, Mattos said. As a distributor, he might need to bump what had been a 25 percent shop discount to 30 percent off list and figure out how to live on the 6-10 percent gross margin left.
Mattos said cash advances to repairers started about 25 years ago to subsidize equipment like spray booths.
A paint manufactuer and distributor might project how much paint the shop would buy in five years and offer 10 percent of that amount as cash up front — but the shop wouldn't get a discount, Mattos said. The repairer would pay MSRP but get what Mattos said was dubbed a "prebate."
Such advances started as subsidies for shops to improve operations, but competition led to the percentage advanced rising "up and up and up," said Mattos.
Mattos said shops have become "really great negotiators."
The percentage of effective prebates has grown higher, and shops will test the market and renegotiate their contracts around Year 3.5-4 of a five-year deal, Mattos said. He also shared an example of how a repairer could play two distributors carrying the shop's preferred paint line against each other.
Mattos estimated that this had a "pretty heavy effect" on services distributors could provide.
"It had to," he said.
Mattos recalled he used to have staff to assist with waterborne training or hard-to-match colors. But it reached the point where the distributor couldn't give a shop 40 percent and afford such staff — the shop had to pick one, he said.
"They always took the money," he said. Then, they would complain about the lack of support, he said.
"That's life," Mattos said.
Featured image: Increasing discounts or advances led distributors to reduce personnel providing customer support, according to Auto Care Association PBE segment committee Chairman Joe Mattos, the former owner of Mattos Pro Finishes and a 40-year veteran of the PBE industry. (Kirillm/iStock)
Share This: