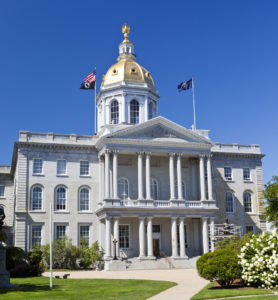 A bill holding insurers to a rebuttable presumption that automaker scanning and calibration procedures are necessary for safety and pre-loss condition has effectively died in the New Hampshire Legislature this year.
House Bill 1455 passed the New Hampshire House in a 216-120 vote March 11.
But concerns arose over the COVID-19 coronavirus. According to WMUR, the New Hampshire Senate and House leaders announced March 14 the General Court would be closed the following week because of the coronavirus. Three days later, the lawmakers announced the closure would run until April 10, later extending this to May 4. and apparently extending it again after that; a May 15 announcement said sessions would resume "in the beginning of June."
According to a spokesperson for the Democrat-controlled Senate, legislative committees had been meeting and conducting hearings remotely since the end of May.
On June 11, enough House Republicans voted against a plan to extend legislative deadlines that the House failed to obtain the two-thirds vote necessary to do so, according to the New Hampshire Union Leader. This effectively killed all House and Senate bills left in that body, the Senate spokesperson said.
The Senate spokesperson said Monday that Democrats and Republicans in the Senate have been working together for three weeks to process nearly 200 bills, measures with sponsors from both parties.
The spokesperson said Senate leaders decided to table the bill given the lack of indication Republican Gov. Chris Sununu would sign it. The spokesperson said it was a shared decision with supporters, an assessment confirmed by bill co-sponsor Rep. Kermit Williams, D-Wilton.
"A decision was made by the stakeholders, including the NH Automobile Dealers Association and the body shops that are part of the association, to recommend leaving HB 1455 on the table," Williams wrote in an email Monday. "The pandemic has had a big impact on our legislative action. We have a set of rules that are designed to close legislative business, except for veto overrides, by the end of June. Many of those deadlines passed while we were shut down, and would require a 2/3rds vote to change rules. Republicans in the minority voted against rule changes, so we are very limited in what we can do. I expect that the bill will come back in some form next year."
The tabling occurred in a voice vote. The Senate spokesperson called the vote unanimous among Democrats and Republicans.
The Senate spokesperson said the Democratic Senate Majority Office is committed to working on the issue next session.
Sununu last year vetoed House Bill 664, a similar but farther-reaching bill which required insurers to pay for all OEM procedures with exceptions for alternative parts and tools, equipment and procedures related to scans and calibration. That bill passed the House 202-105 before being significantly retooled and approved by the Senate in a voice vote. The House then voted 247-101 for the final draft.
Sununu argued he was looking out for small body shops and insurance prices by vetoing it.
"The requirements outlined in this bill would introduce a significant disadvantage for smaller independent repair shops and could limit their ability to compete," Sununu wrote in a veto message. "This limits consumer choice and raises insurance rates without the corresponding increase in safety for our citizens."
The override attempt failed 241-132 in the House, getting about 64.6 percent in favor instead of the two-thirds needed to succeed.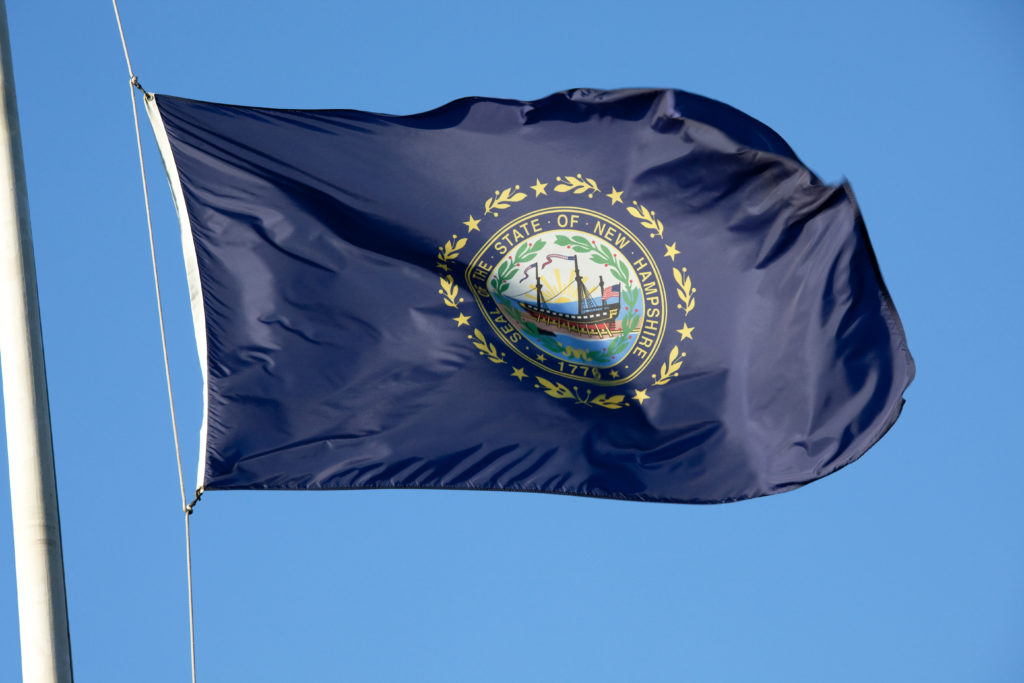 HB 1455 cut to calibration, scanning, paint/material
HB 1455 as introduced was identical to the HB 664 which nearly became law last year. But the Senate Commerce and Consumer Affairs Committee on March 10 instead voted to amend the bill into a significantly limited variant.
The committee's proposed language — the wording approved by the full House on March 11 — would only have applied to following scanning and calibration procedures rather than most OEM instructions.
"There shall be a rebuttable presumption that manufacturer recommendations for scans and calibrations are necessary for vehicle safety and for restoration of a vehicle to its pre-loss condition," the House's HB 1455 would add to RSA 417:4. "No insurance company, agent, or adjuster shall knowingly fail to pay a claim to the claimant unless such presumption has been rebutted by evidence that the scan and calibration are not necessary for vehicle safety and to restore a vehicle to its pre-loss condition."
HB 1455 was at first to have stated:
No insurance company, agent, or adjuster shall knowingly fail to pay a claim to the claimant or repairer to the extent the claimant's vehicle is repaired in conformance with applicable manufacturer's procedures.  Notwithstanding any statements or recommendations contained in the manufacturer's procedures relative to the use of parts, governance of the use of any and all parts, in the course of an insurer-funded repair shall be solely dictated by RSA 407-D:3-a and not by a manufacturer's recommendations or procedures."
Like last year's HB 644, HB 1455 also makes an exception for scanning and calibrating tooling and equipment.
Collision repairers and auto glass companies scanning or calibrating a vehicle would under HB 664 "not be limited to tooling or equipment dictated or recommended by the manufacturer's recommendations for scans and calibrations."
However, the auto or glass repairer still had to "calibrate an advanced driver assistance system meeting or exceeding the manufacturer's recommendations for scans and calibrations."
If the shop isn't going to calibrate a vehicle or can't do it successfully, they must "inform the consumer that the vehicle should be taken to a vehicle manufacturer's certified dealership, a qualified automobile glass company, repair facility, or other qualified repairer capable of performing the calibration of an advanced driver assistance system that meets or exceeds the manufacturer's recommendations or specifications."
The shops or insurers also must tell the customer " inform the consumer if a calibration of that (ADAS) system is required and if such calibration will be performed" before any auto glass repair or replacement.
HB 1455 defined "manufacturer's recommendations for scans and calibrations" as "a manufacturer's written procedures, specifications, tolerances, and other technical requirements or instructions with respect to scans and calibrations."
The bill also retained HB 664's support for a shop's paint and materials estimate.
"If a repairer does not accept a paint and materials estimate proposed by an insurer, there shall be a rebuttable presumption that estimates based upon independent third party paint and material guidelines used by the repairer are necessary to restore a vehicle to its pre-loss condition," HB 1455 states. "No insurance company, agent, or adjuster shall knowingly fail to pay a claim to the claimant unless this presumption has been rebutted by evidence that the paint and material estimate is not necessary to restore a vehicle to its pre-loss condition."
HB 664 last year played this concept a little differently, declaring that if a repairer didn't like the insurer's paint and materials estimate, "the insurer shall reimburse the repairer based on any third-party guidelines generally accepted by automobile repair shops and insurers, and used by the repairer.
House committee reports
The committee advanced the amended version in a 13-7 vote March 5.
"This bill is a further modification of the insurance payment for autobody repairs bill that was passed by the legislature last year and which failed a veto-override by just a few votes," according to a House Calendar passage on the majority report tied to Chairman Edward Butler, D-Hart's Location. "After discussions with the Insurance Department the phrase 'rebuttal presumption' was included in order to make it clear that the repair shop must understand that its claim for payment must be clearly defined and defensible with the goal or returning the vehicle to safe operation and pre-loss condition. Furthermore, the language in the original version of this iteration was changed by the amendment from addressing payment for all 'procedures' required by the manufacturer of the vehicle to simply that supported through scans and calibrations. This bill comes out of a study committee created a few years ago because independent auto repair shops are struggling to survive because insurance companies often minimize repair quotes. This bill works to provide balance to the relationship between the two parties.
The committee majority proposed referring the bill for interim study.
But last year's HB 664 emerged from a majority-Republican study committee created by a 2018 bill, according to Williams. The committee's report received unanimous support from a bipartisan panel, he said.
"Both sides generally agree that this bill could increase auto premiums," the House Calendar wrote of the minority report tied to Rep. John Hunt, R-Rindge. "The proponents of the bill justify increasing auto costs in the name of safety. But there are very few complaints to the Insurance Department about safety or quality of repair. The real objective of this bill—and most of the bill's supporters will admit it—is to pay auto repairers more money. The evidence shows that repairs are increasingly being done by the new car dealers and the large shops. They can afford the equipment and training and do not need our help. Manufacturers' procedures increasingly freeze out the small shop, and yet this bill endorses them. The bottom line is that if this bill passes our constituents will be asked to pay more money for insurance in order to give that money to new car dealers and large repair facilities. NH has the ninth lowest auto insurance costs in the U.S., thanks to a competitive market. No state has adopted legislation along the lines of this bill. RI comes the closest, and it has one of the highest auto insurance costs in the country. This bill interferes with the ability of the insurance adjuster to negotiate repairs and prices with the repair facility."
Be heard: Contact information for New Hampshire lawmakers can be found here and here.
Images:
The New Hampshire Legislature is shown. (traveler1116/iStock)
The New Hampshire flag is shown. (Jill_InspiredByDesign/iStock)
Share This: