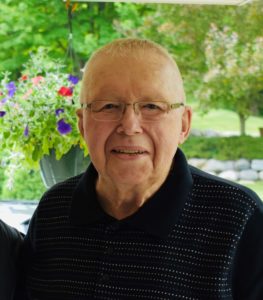 Former Automotive Service Association Chairman and Hall of Eagles inductee Dick Schoonover died earlier this month. He was 84.
Mike Schoonover, his son and successor at the now-third-generation Schoonover Bodyworks and Glass, remembered his father as an "innovator" and always on the "leading edge" of technology and training.
"Dick was an innovator and was always two steps ahead of the competition," states Dick Schoonover's obituary posted on O'Halloran & Murphy Funeral and Cremation Services' website. "He set the bar high for customer service & quality and made sure his employees had the best tools, equipment & training available. During his leadership he grew the company to a nationally recognized repair facility."
Schoonover graduated high school in 1955 and wound up working for his father, Chuck, at the family's Schoonover Auto Rebuild. Dick Schoonover took over the company in the mid-1960s at a "pretty young age" after the early death of Chuck Schoonover, according to Mike Schoonover.
"In addition to his love for family, Dick loved the family business," Schoonover's obituary states.
Schoonover moved the company from St. Paul, Minn., to Shoreview, Minn., in 1973. He had the foresight that city would be an up-and-comer and built what for the time was "a really big shop," his son said.
"He went crazy" at the dawn of unibody vehicles, engaging in a flurry of obtaining training and equipment to handle the new structures, Mike Schoonover remembered. Dick Schoonover "took a lot of pride" in those purchases and getting his team trained, his son said.
Dick Schoonover was always on the "leading edge" of technology and training, Mike Schoonover said. He recalled his father adopting the process of removing and reinstalling hardware and trim before painting or blending a vehicle. "So many insurance companies" resisted the move, arguing, "'No other shop is doing that.'"
Dick Schoonover's response: His shop had to warranty the vehicle's paint job.
His father was an advocate for "doing the job right," Mike Schoonover said.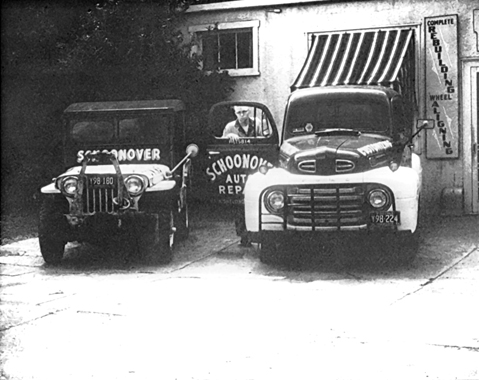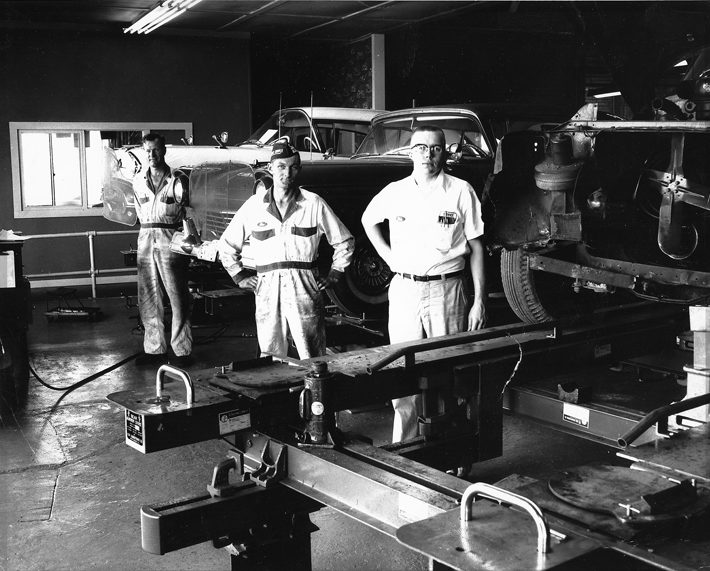 Dick Schoonover also held shop quality control meetings as far back as the 1980s, his son said, recalling finding documents from them. The gatherings included representatives of the body, paint and parts departments and discussed means of improvement. An agenda would be prepared in advance, and notes of the meeting would be taken, according to Mike Schoonover.
Mike Schoonover said the documentation of these meetings gave him a newfound appreciation for his father. "He was ahead of his time," the son said, noting that Schoonover Bodyworks was at that level despite being a small $2.5-$3 million collision business in Minnesota.
"He wasn't afraid to try new things," Schoonover said.
Dick Schoonover also had a hand in national and Minnesota motorist bill of rights legislation, his son said.
"Dick helped develop legislation, rules and procedures granting rights to consumers and leveling the playing field with auto insurers," the obituary states.
Besides his work at the Automotive Service Association, Dick Schoonover also was involved with I-CAR in its early stages and with the ASC. He was inducted into the collision industry Hall of Eagles hall of fame in 1993.
"He was always trying to help the industry," Mike Schoonover said. He said his father had natural leadership abilities.
LaMettry's Collision operations manager Darrell Amberson, a fellow ASA chairman and Minnesotan, recalled Dick Schoonover's presence during Amberson's early days of engagement with the industry.
Schoonover and Lehman's Garage owner Dick Cossette would appear and represent what was affectionately known as "The Dick and Dick Show" at industry gatherings.
Amberson recalled Schoonover as a "class act." He noted that both Cossette and Schoonover sought to elevate the industry out of the perception it was a "second-class profession" by wearing more formal dress to events.
Schoonover was "especially classy," Amberson recalled.
"I never really thought about it back then," Amberson said of the two men's clothing. "… It was by design."
Amberson said he'd characterize Schoonover as an icon. He said he could see at a Collision Industry Conference meeting how Schoonover commanded "a lot of respect."
Outside of the collision industry, Schoonover coached hockey at multiple levels, served on the Northwest YMCA board and was a Roseville Rotarian.
"Dick was a man of many talents; businessman, entrepreneur, visionary, mentor, coach," the obituary states. "Most importantly, he was a loving man who would do anything for his family. His drive for excellence, integrity, hard work and dedication proved anything could be achieved, and any obstacle could be overcome and often used the phrase 'Tough Mustang' to encourage family members."
Schoonover is survived by his wife of more than 60 years, Beryl; sons, Jeff, Scott and Mike; sister, Jodie Roche; six grandchildren; and four great-grandchildren. He was preceded in death by a grandson, Patrick.
Donations can be sent to the Patrick Schoonover Heart Foundation or Woodbury, Minn.-based King of Kings Lutheran Church.
More information:
O'Halloran & Murphy Funeral and Cremation Services, July 2020
Images:
Former Schoonover Bodyworks and Glass owner Dick Schoonover. (Provided by Mike Schoonover)
Schoonover Auto Rebuild is shown. (Provided by Mike Schoonover)
Dick Schoonover is seen in 1958. (Provided by Mike Schoonover)
Share This: