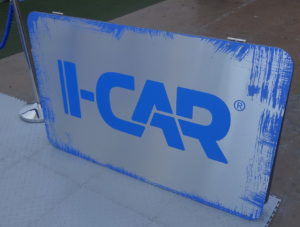 I-CAR said Wednesday its first vote to fill its newly streamlined board elected or re-elected two OEMs, two repairers, a college president, and two vendor representatives to the body.
The inter-industry educational organization in 2019 announced members voted to shrink a 22-seat board to 13 directors, with the option to add up to four more "Hybrid Directors" for single-year terms to support knowledge gaps or strategic initiatives. The 13 fixed board seats serve two-year terms.
"Our new governance model offers a strategic framework designed for continued relevance and responsiveness to today's extraordinary inter-collision repair industry; these new and returning members will collectively provide critical insights and guidance as we continue to advance I-CAR's vision: ensuring complete, safe and quality repairs on behalf of the consumer," I-CAR CEO John Van Alstyne said in a statement Wednesday.
The new board format guarantees auto body shops four of the 13-17 board seats, with OEMs and insurers each getting three seats. The "Education," "Equipment, Tool and Supply" and "Related Services" segments each get one seat.
Three of the four collision repair board seats are locked to a particular segment of the market. One is apportioned to an independent shop representative, another will be filled by a representative from an MSO of between two and 199 locations, and the third is reserved for a candidate from an MSO with 200 or more shops. The fourth is open to anyone.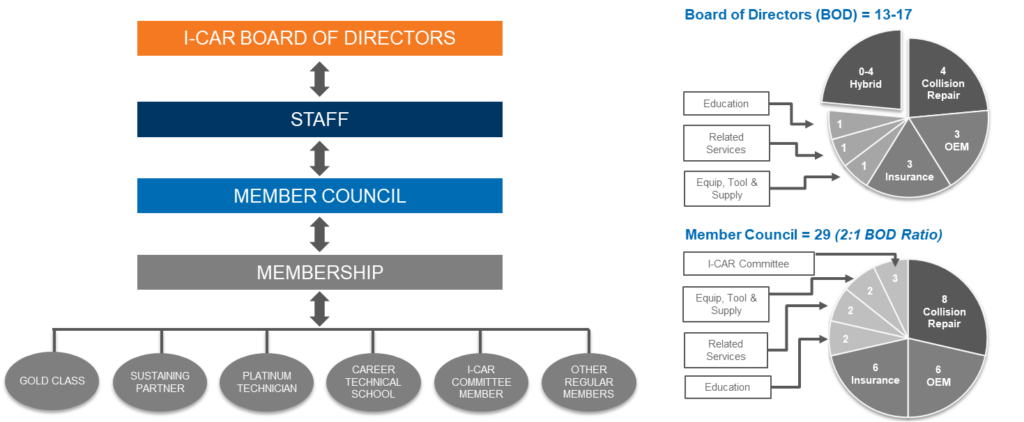 The vote June 30 re-elected Audi collision program manager Mark Allen and elected Ford global collision and strategy manager Jennifer Boyer in the OEM segment. Car Crafters President Jim Guthrie and CARSTAR President Dean Fisher were re-elected and elected, respectively, in the collision repair segment.
New York Automotive and Diesel Institute President Patrick Hart was tapped to fill the education seat; PPG director of strategic sales and training Bill Shaw was elected to represent the equipment, tool and supply sector; and Enterprise Holdings Assistant Vice President Dan Friedman will return for a second I-CAR term to fill the related industry services slot.
"On behalf of I-CAR's Board of Directors, I am thrilled to bring such deep knowledge and perspectives from this highly respected and capable group of individuals to the front lines of navigating I-CAR's vision and mission, now, and into the future," I-CAR Chairman Tim O'Day (Boyd Group Services) said in a statement Wednesday.
Outgoing board members include representatives from Butler's Collision, CARSTAR Chilton Auto Body, Chief, Honda, IAnet, Pride Collision Centers and 3M. The new directors take office after the Aug. 26 board meeting.
More information:
"I-CAR BOARD OF DIRECTORS ELECTS SEVEN INDIVIDUALS TO FILL OPEN BOARD SEATS; THREE RETURNING FOR SECOND TERM"
I-CAR, July 22, 2020
Images:
The new I-CAR governance structure approved Nov. 7, 2019, is shown. (Provided by I-CAR)
Share This: