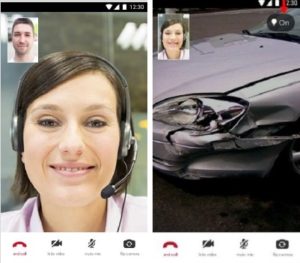 Repairers polled by the latest "Who Pays for What?" study reported less favorable experiences with Allstate's Virtual Assist channel — but still overwhelmingly saw better response times on supplements.
About 59 percent of the unspecified number of repairers responding to the January survey by Collision Advice and CRASH Network said they used "Virtual Assist," a similar proportion as in 2019.
"Shops' views about "Virtual Assistant" appear to be less positive than in the past," the authors wrote in the "Who Pays?" report released this month. "Shops rated the impact of using 'Virtual Assistant' to process jobs at "6.1" on a scale from 1 to 10 (down from 6.5 a year ago)."
In 2019, 83 percent of shops said they agreed "response time from Allstate to supplements is BETTER with Virtual Assist," according to the "Who Pays?" study. That proportion fell to 71 percent in 2020 — but still a significant majority.
Only 7 percent of repairers saw Virtual Assist's response time as worse, up from 6 percent in 2019. This would seem to suggest that while the service's speeds might have dropped from 2019, they're at least on par with traditional channels.
The remoteness of the adjuster became more of an issue this year — though it was still less than half of the repairers that reported a problem.
The study found 43 percent of shops agreeing that "it's difficult to justify / negotiate without an adjuster seeing the vehicle in-person," up from 35 percent in 2019.
A slightly higher proportion said employees didn't like communicating with Allstate on their personal cellphones: 30 percent compared to 29 percent in 2019. It's unclear if workers resent having to use their own phones or just the concept of a video call with an adjuster regardless of phone.
The study's margin of error was 3.5 percent with 95 percent confidence if all 763 respondents out of a 40,000-shop population answered a question. It didn't specify how many shops replied to the Virtual Assist question.
We reached out to Allstate to see if it wanted to comment on the results. On July 15, it said it was looking into the inquiry but ultimately did not respond to a follow-up email July 23.
Remember, the polling occurred in January, before the U.S. found itself disrupted by COVID-19 coronavirus concerns. It'll be fascinating to see the results in 2021 after Allstate, collision repairers and the larger insurance industry have a year with more remote interactions in general under their belts. Will shops be more amenable to video chats? Will adjusters with reduced travel and in-person duties help lower Virtual Assist response times more than reduced claim frequency would naturally dictate? Will difficulties justifying supplements virtually fall away?
And how will all of this compare to similar interactions between shops and carriers forced by COVID-19 to catch up to Allstate on the virtual solution front?
Allstate on April 6 estimated that more than 90 percent of all auto claims would within that week use one of its virtual tools.
The carrier was already at 50 percent usage two weeks prior, the carrier said in an April 6 news release describing actions it had taken in response to the COVID-19 coronavirus.
"Allstate is the only insurance carrier with Virtual Assist, which allows a body shop to create an initial estimate and get approval on supplemental coverage as they repair a vehicle," the carrier wrote in a news release. "Customers can submit their initial claim using QuickFoto Claim®, available through the Allstate Mobile app. Once everything is settled, Allstate can send payments instantly with QuickCard Pay – one of the fastest methods in the industry. Within the next week, Allstate anticipates that more than 90% of all auto claims will use these virtual tools, up from about 50% just two weeks ago."
Allstate at the time estimated 90 percent of its global workforce was doing so remotely.
Help the collision industry by taking the current "Who Pays for What?" survey focusing on frame and mechanical operations before Aug. 1. All answers are kept confidential; data is published only in the aggregate.
More information:
Take the anonymous "Who Pays?" frame and mechanical operations survey
Featured image: Allstate features Virtual Assist, an Android and iPhone app which allows a collision repairer to video-chat with a remote Allstate adjuster. (Provided by Allstate; flashlight emphasis added by Allstate)
Share This: