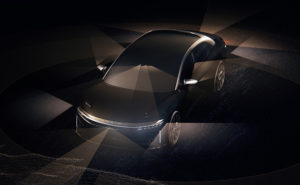 Automaker startup Lucid announced last week that its electric luxury car Air will include 32 sensors scattered throughout the vehicle, including a high-resolution, long-range LIDAR system.
A Lucid graphic describes three front cameras, a rear camera and rear fisheye camera, four more side- or rear-facing cameras, four surround-view cameras, a driver-monitoring camera, 12 ultrasonic sensors, four short-range radar sensors, a front long-range radar and a front LIDAR sensor. The last of these is like radar, but with lasers instead of radio waves bouncing off of stuff.
It's unclear how many of these will appear on the base Lucid Air.
This loadout will support 19 "DreamDrive" advanced driver assistance system features when the car reaches customers in early 2021 — "with another eight features expected to be available later via over-the-air (OTA) updates," Lucid wrote in July 28 news release.
"We have developed Lucid DreamDrive to be among the most advanced ADAS to ever be offered to consumers," Lucide ADAS and autonomous driving senior director Eugene Lee said in a statement. "By prioritizing safety and updatability, Lucid DreamDrive also sets the stage for offering increasingly sophisticated driver assistance features. We have ensured that the Lucid DreamDrive hardware and software platform not only offers a full suite of Level 2 features, but is also Level 3 ready, which means we'll be able to quickly add features and functions over-the-air throughout the lifetime of Lucid Air and for future Lucid models."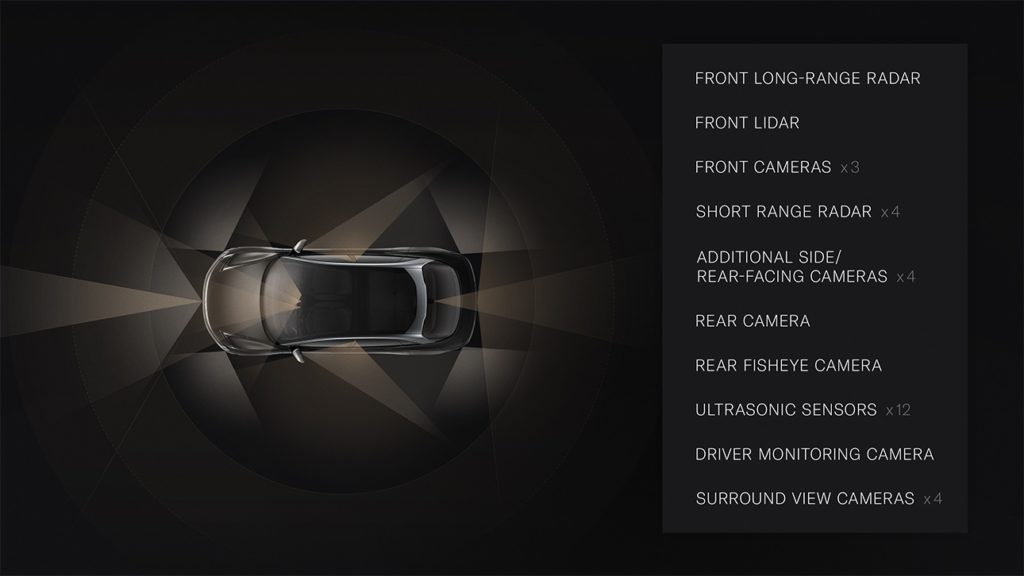 The company said it is already developing "Level 3 driving in certain conditions" as well, a reference to systems more advanced than what's on the market today — and ones raising the stakes for collision repairers, glass shops and mechanics. Level 3 autonomy under the SAE's definitions permits the human to cease monitoring the road and let the car drive itself, but the human must be prepared to resume control if the car asks. Advanced Level 2 technology like GM's hands-off, feet-off, eyes-on Super Cruise still requires the human to monitor the road. Greater delegation of the driving task to the vehicle means the automotive aftermarket must restore that vehicle perfectly or risk everyone on the road.
Lucid did mention it would build redundancy into the car, which would seem to offer a slight hedge against repair screwups. However, this also would seem to add complexity to the repair in that you'd have to ensure any redundant technology is fixed as well.
"Lucid DreamDrive is also the first ADAS system built upon a high-speed Ethernet Ring, a unique cornerstone of Lucid Air's advanced electric architecture, which additionally serves as a fully redundant platform for key functions such as steering, brakes, sensors, and more," Lucid wrote in a news release. "This includes redundant independent power sources and communications paths, fail-operational actuators, and fault-tolerant computation."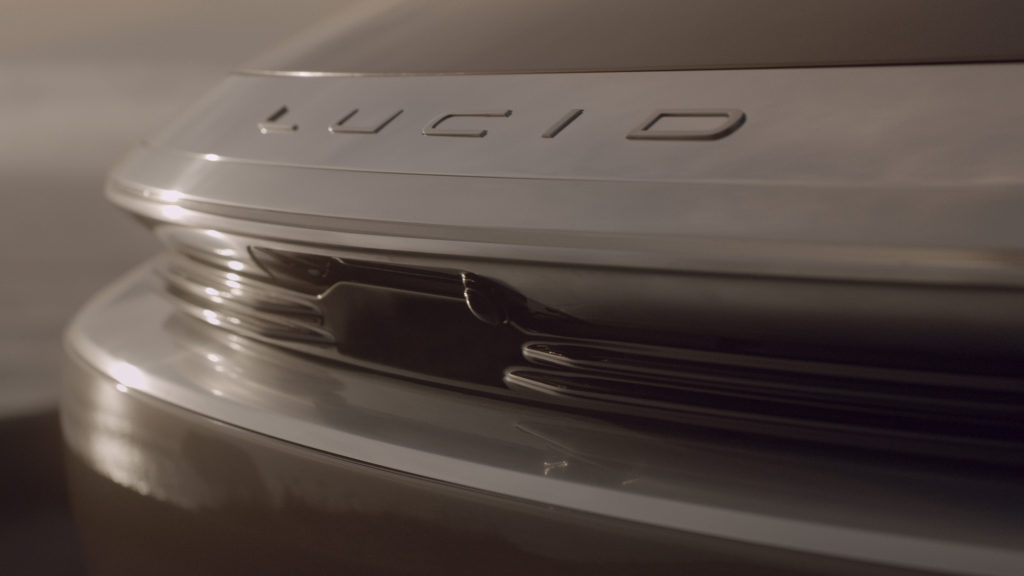 In other repair news, Lucid also announced last month it would open 20 "Studios" — facilities that appear more like Tesla retail sites rather than traditional dealerships — and Service Centers in North America by the end of 2021. It'll start with four dealerships and service centers in California, two in Florida, one in New York and one in the Washington, D.C., metropolitan area.
"The national network of Lucid Studios and Service Center locations we are rolling out over the coming months will ensure an industry-leading experience to anyone who reserves a Lucid Air," ucid retail operations director Zak Edson said in a statement. "From purchase to delivery to ownership, the experience we offer is designed to be amongst the best in the world."
The OEM said its service team is tasked to "deliver an ownership experience of the highest standard. This includes a commitment to anticipating customer needs, offering time-saving solutions, and minimizing repair times." The company said it would rely on a "nationwide network of service centers, mobile service providers, and certified collision repair centers" to fix "anything that cannot be remotely diagnosed and repaired."
More information:
"Lucid Motors Announces Lucid DreamDrive, an Advanced Driver-Assistance System that Debuts in the Lucid Air"
Lucid, July 28, 2020
"Lucid Motors Opening 20 Sales and Service Locations in North America through 2021"
Lucid, July 8, 2020
Images:
Lucid said its electric Air luxury car will have 32 sensors and cameras. It's unclear how many will be on the base model. (Provided by Lucid)
This image released by Lucid shows one of the vehicle's 32 sensors/cameras. It appears as though it might be the sensory suite's LIDAR, but we haven't yet confirmed this. (Provided by Lucid)
Share This: