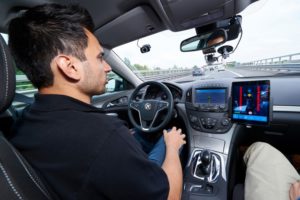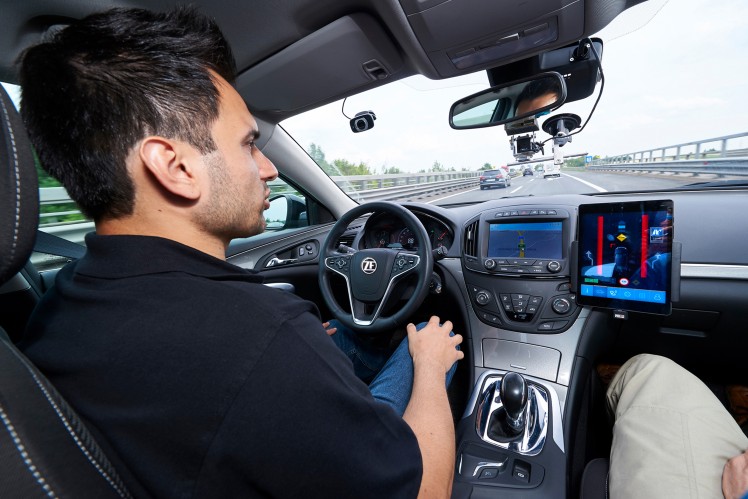 ZF on Monday announced it would deliver an advanced driver assistance system package to OEMs "at a price well under $1,000."
It said the "Level 2+" system coASSIST would enter production "with a major Asian manufacturer by the end of 2020."
The Tier 1 manufacturer described a suite of features needed for a vehicle to hold its own lane without plowing into the vehicle in front of the driver.
"ZF sees so-called Level 2+ semi-automated driving systems as a pragmatic and feasible approach to help enhance safety and comfort in passenger cars. By combining an advanced sensor suite including cameras and radars with a central electronic control unit, functions such as adaptive cruise control, traffic sign recognition, lane change assist, lane keeping assist and traffic jam support are enabled.
It said OEMs could upgrade to ZF coDRIVE, which could "enable automated lane changes and automatic overtaking," or ZF coPILOT, which could make the car smart enough to truly drive itself.
"ZF coPILOT is designed for advanced computing power and processing scalability from Level 2+ up to Level 4 and is jointly developed with NVIDIA," ZF wrote. "It offers functions like feet-free and hands-free operation, automated lane change and overtaking, automated garage parking and route learning and utilizes ZF's ProAI controller."
"This full suite of offerings is the most comprehensive in the industry and allows customers to choose the right level of functionality to assist in driving scenarios such as Highway driving, traffic jams in urban or highway situations, driver initiated to automatic lane changes and automated parking assistance," ZF Electronics and ADAS division Executive Vice President Christophe Marnat said in a statement Monday. "Following the launch of coASSIST this year ZF's full range of Level 2+ systems will be available in the following 1-3 years."
Levels 0-5
The Society of Automotive Engineers has defined six levels of autonomy, ranging from Level 0 — the vehicle might help you out for a moment, but that's it — to Level 5, where the vehicle can drive itself under any circumstances a human could manage.
Level 2 is where we are today, even with high-profile systems like Tesla Autopilot. SAE defines Level 2 as the vehicle having the ability to control itself longitudinally (speed up and slow down) and laterally (move from side to side) simultaneously for a while.
But the human must always monitor the road and oversee the vehicle, even if they don't have their hands on the wheel or feet on the pedals.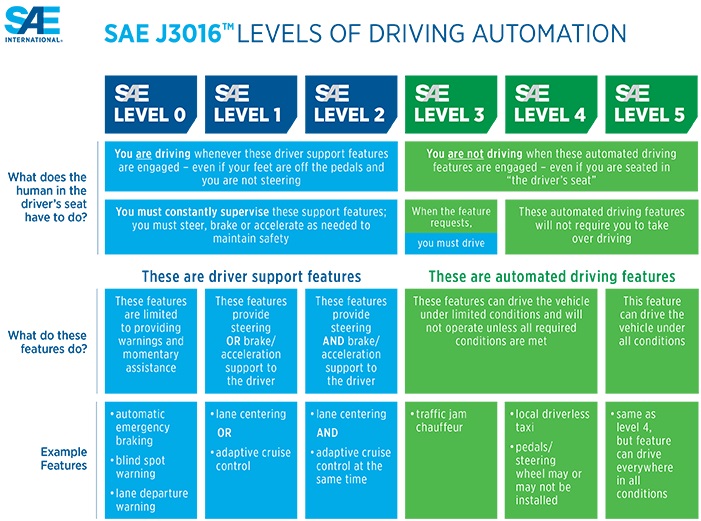 "At ZF we believe that Level 2+ systems that meet advanced safety test protocols and help relieve the stress on the driving task will be the primary driver for personal passenger vehicles in the near future and provide a platform to help identify, and then test and validate for unusual global road scenarios," Marnat said in a statement.
At Level 3, the human is allowed to quit paying attention and trust the car to drive itself — but the human must be ready to take control if called upon by the vehicle. At Levels 4 and 5, the human isn't needed as a hedge at all.
The Level 0 autonomy of autobraking already will become standard in just two years, which means OEMs already are going to be in the market for at least some of the the components and software ZF uses in coASSIST. It seems likely ZF could persuade them to upgrade to the whole Level 2 shebang, which it claims is the "most affordable in the industry" — particularly since mass-market competitors already make similar tech standard. (For example, here's Ford, Nissan, Honda and Toyota.)
"With ZF coASSIST, we are making a Level 2+ system for the first time, with safety and comfort functions familiar from the luxury class that can be achieved for inexpensive vehicle segments," ZF CEO Wolf-Henning Scheider said in a statement Monday.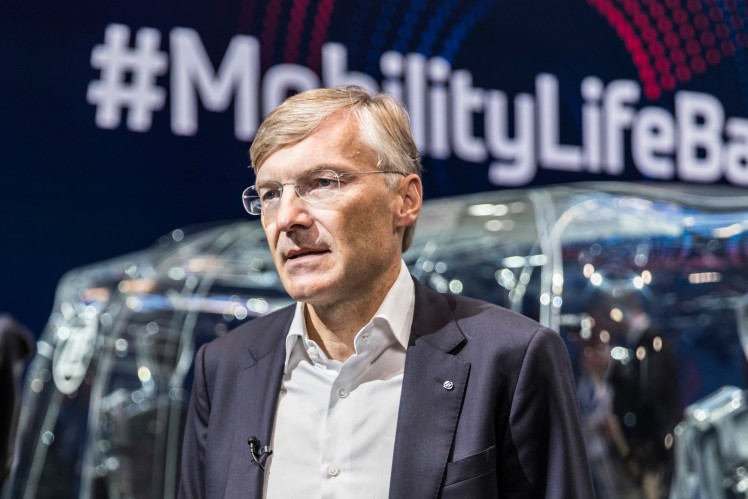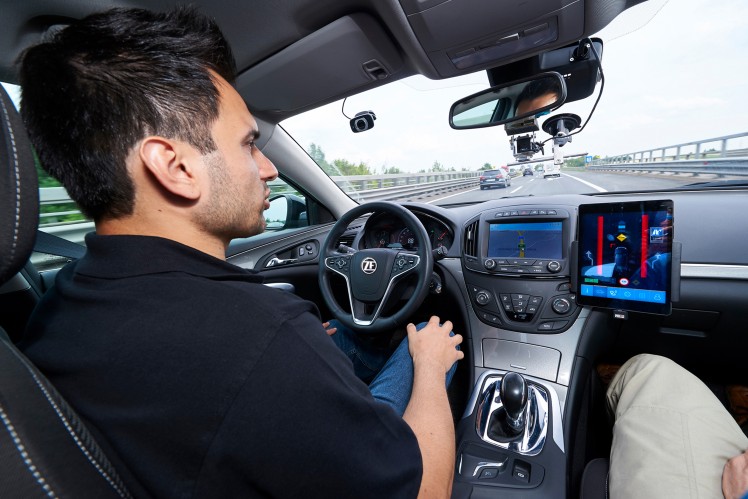 Frequency and severity
This means collision repairers could encounter fewer crashes besides the 50 percent reduction in rear-ending the IIHS projects for autobraking paired with frontal collision warnings.
Lane departure warnings alone are projected to cut relevant sideswipe and head-on and single-vehicle crashes by 11 percent.
The IIHS also in 2018 reported Version 1 Autopilot reduced third-party physical damage claims and first-party collision claims, and Consumer Reports in 2019 revealed polling results that found adaptive cruise control kept 19 percent of members out of crashes.
It's harder to predict what effect announcements like ZF's would have on severity.
If vehicles which previously lacked ADAS sensory and computing equipment like ZF's bloom with new parts, that means more stuff might have to be replaced after a collision, jacking up the parts portion of the repair bill. Collision repairers also might incur and bill for additional labor costs such as calibration — or even just having to remove more parts for access or as a precaution prior to welding.
However, the IIHS' data also ties ADAS to larger proportional decreases in injury crashes than crashes in general. This suggests ADAS is mitigating the severity of the crashes which do happen. ZF's news release boasts it's selling the whole coASSIST package cheaper than anyone else, which means insurers and repairers might see the price fall on replacement parts for vehicles which already had ADAS aboard.
Consumer and commercial vehicles
One potential obstacle to any of these outcomes involves consumers' willingness to pay more for extra features.
"Making these systems affordable is also important as it enables more market penetration and brings the system advantages to consumers more rapidly," ZF wrote Monday. "This will also help them to acclimate to semi-automated functions as the driver is always in the loop."
Scheier said ZF felt Level 2+ was most promising for private passenger vehicles, while Level 4 made sense for commercial vehicles. ZF on Monday said it was developing a Level 4 autonomy electronic control unit (ECU) for an international commercial vehicle OEM too, with plans to put it on the market in "2024/25."
"For passenger cars, we see the greatest potential in Level 2+ concepts for implementing automated driving functions and making them accessible to all drivers," he said in a statement. "… In the case of commercial vehicles, we are already seeing strong demand for systems that make fully automated driving to Level 4 and higher possible."
Deloitte on Monday reported that a global poll of more than 35,000 found 58 percent of the U.S. respondents unwilling to pay more than $500 for autonomous vehicle technology. A Deloitte spokeswoman confirmed Monday afternoon that "we are referring to fully self-driving vehicles, so level 4-5 is an appropriate way to think about it."
Deloitte also found 48 percent of the Americans polled thought fully self-driving cars would be unsafe, and 34 percent wouldn't pay extra for autonomous technologies at all.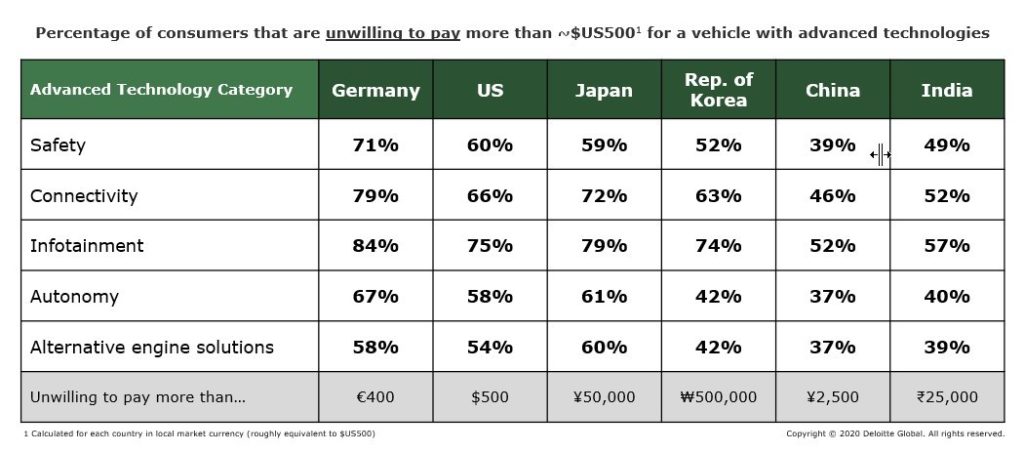 "Stakeholders across the automotive industry are currently facing challenges when it comes to business models and product portfolios as they are forced to rethink long term investments while not getting left behind," Deloitte global automotive sector leader Joe Vitale said in a statement Monday. "Underlying these massive R&D investments is the assumption that consumers will actually pay for advanced vehicle technologies when they appear on the market. However, as consumer skepticism gains momentum, automakers should rationalize returns on invested capital to remain profitable as consumers' desires to purchase new technologies continue to wane and shift gears to the realities of electrified vehicles."
A IHS Markit study in 2017 examined the issue from a different angle. It found U.S. customers would be willing to pay $780 for full autonomy, $538 for highway autopilot and $488 for blind spot detection.
More information:
"ZF coASSIST Level 2+ Automated Driving system most affordable in the Industry"
ZF, Jan. 6, 2020
"Level 2+ and Level 4: At CES, ZF highlights progression toward automated driving"
ZF, Jan. 6, 2020
"Examining Auto's Future: 2020 Deloitte Global Automotive Consumer Study"
Deloitte, Jan. 6, 2020
Images:
ZF plans to sell "the most affordable Level 2+ system in the industry," known as coASSIST. It said it had an order from a "major Asian Manufacturer." (Provided by ZF)
ZF CEO Wolf-Henning Scheider is seen. (Provided by ZF)
This 2018 edition of the Society of Automotive Engineers' J-3016 standard classifies various levels of self-driving capabilities. (Provided by SAE; copyright SAE)
Insurance Institute for Highway Safety June 2019 projections on the impact of ADAS on vehicle crashes. (Provided by IIHS)
A global study of more than 35,000 people examined whether they would be willing to pay more than $500 for various features on a vehicle. (Provided by Deloitte via PR Newswire)
Share This: