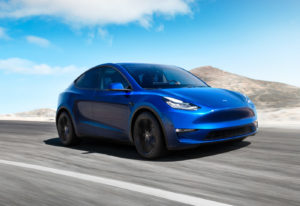 Tesla CEO Elon Musk last month suggested that his automaker's insurance offering allowed it a "feedback loop" into potential design and repair procedure improvements.
Musk outlined a scenario where a "little fender bender" can result in a collision repair bill "like $15,000 or something crazy."
"We can actually adjust the design of the car and adjust how the repair is done to actually have the fundamental cost of solving that problem be less," he said on a July 22 second-quarter earnings call. (Special thanks to Seeking Alpha, whose transcript helped us find quotes and identify speakers.)
"… This has helped us unearth a whole bunch of silly things that we were doing."
It left Tesla with a "fundamentally better insurance product," according to Musk.
"If an insurance is like 'all you can eat,' then the feedback loop for improvement is weak," he said.
This isn't a new concept. OEMs recognize that cost of ownership is an issue, and they accept suggestions from auto body shops and insurers on possible changes to repair procedures.
But it'll be interesting to see if OEMs who go the Tesla route and sell their own insurance products prove more responsive to these internal and external concerns than automakers who don't.
Sandee Lindorfer, Allstate outside auto director for customer experience, strategy and design, discussed the issue during Reuters Events' Auto Insurance USA 2020 conference July 29, one week after Musk's comments.
"Sometimes the OEs don't always get it right," Lindorfer said. A repair procedure might be difficult to duplicate in the aftermarket or "just doesn't sometime make sense." Repair procedure authors don't necessarily work in collision repair, she noted.
"There are times when there are mistakes that are made," Lindorfer said.
She described automakers as "very receptive" when Allstate's Tech-Cor proposes an alternative, and she encouraged others to contact the automakers.
"They work side-by-side with us," she said, calling it a "great relationship."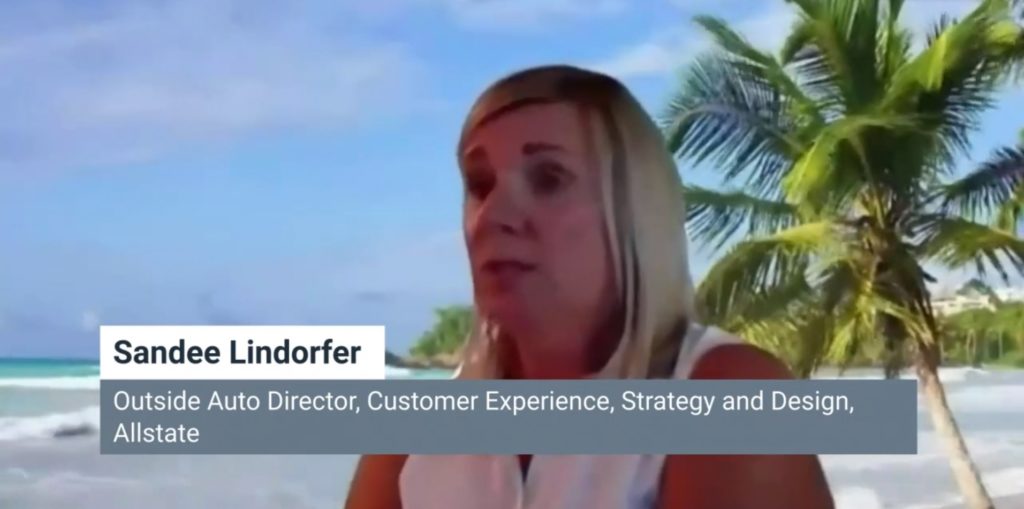 Tesla telematics insurance rollout
Tesla Chief Financial Officer Zachary Kirkhorn told the earnings call that Tesla was working on a telematics-based version of its insurance product, one using both the driver's profile and how they actually handled the Tesla in the real world. Premiums would be adjusted monthly.
Kirkhorn said "what makes this very exciting for us" is the amount of data available off the vehicle, calling Tesla's information access unmatched by any other product or vehicle worldwide.
"This gives us a unique advantage in terms of information," he said.
Kirkhorn called the company "nearly complete" on calculating risk and cost for the telematics product, and it hoped to "very shortly" file for such policies in a "handful of states."
If the regulatory process went smoothly, Tesla hoped to roll the insurance out to a few states this year, according to Kirkhorn. The OEM would keep pursuing such policies, he said.
"We are working super-hard on insurance," Kirkhorn told the earnings call.
Kirkhorn said the company opted for the telematics-based format over the "fairly standard insurance product" it already offered in California, though he called the latter "quite well-received."
Musk joked that the California version was "Version 0.9," and Kirkhorn likened the telematics insurance to a Version 2.
Musk said an insurer could either be "looking in the rearview mirror" with statistics or look ahead and evaluate the  specific person.
Tesla could advise a driver, "'You're driving too fast,'" and advise that if the driver wished to pay less, "'Please don't drive so crazy,'" Musk said. This gave motorists a choice, he said.
He said Tesla was building a "major insurance company" and encouraged "high-energy actuaries" to join Tesla.
In other Tesla news, the OEM reported July 22 its store and service locations reached 446 facilities in the second quarter, not counting 769 more in the mobile service fleet. These were increases of 10 and 18 percent, respectively. It says the store and service locations "now includes body shops," which presumably means Tesla's own first-party collision repair facilities.
More information:
Tesla second-quarter 2020 earnings call
Tesla, July 22, 2020
Seeking Alpha Tesla second-quarter 2020 earnings call transcript
Seeking Alpha, July 22, 2020
"CLAIMS & SUPPLY CHAINS" panel
Reuters Events Auto Insurance USA 2020, July 29, 2020
Images:
A Tesla Model Y is shown in this image provided by Tesla in 2019. (Provided by Tesla)
Sandee Lindorfer, Allstate outside auto director for customer experience, strategy and design, discussed OEM-insurer collaboration during Reuters Events' Auto Insurance USA 2020 conference July 29, 2020. (Screenshot from Reuters Events Auto Insurance USA 2020 video)
Share This: