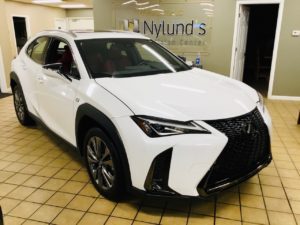 A body shop should take into account how it will be perceived online by both the consumer and Google, a leading Colorado collision repairer advised.
Nylund's Collision Center owner Robert Grieve on Tuesday shared a taste of some of the concepts he and PR expert Eric Reamer will offer auto body shops in a virtual course next month.
The Society of Collision Repair Specialists will release that class, "Marketing in 2020: Will People Find You? What Will They See?", on Nov. 4 as part of its virtual Repairer Driven Education series Nov. 2-6.
Individual courses are $75 and will be replayable on-demand through Aug. 31, 2021. SCRS also will offer a $375 full-series pass good for entry to all of the nearly 20 virtual sessions and the $150 virtual OEM Collision Repair Technology Summit.
Grieve described his and Reamer's course as less than an hour but "jam-packed" with strong, easily understood information. He also noted consumers searching online more during the "time of COVID."

Grieve said his part of the segment would explore the idea of what customers would see on a shop's website. "What are your images portraying?" he said.
Stop looking through "your own lenses" and think about it from a customer's perspective. A photo of a frame machine is meaningless to a laymen, according to Grieve. "Nobody knows what it is," he said.
Grieve said he'll show examples of real-world examples of body shop imagery put before customers. "I saw some really interesting stuff," he said. "… You're not gonna believe what I found."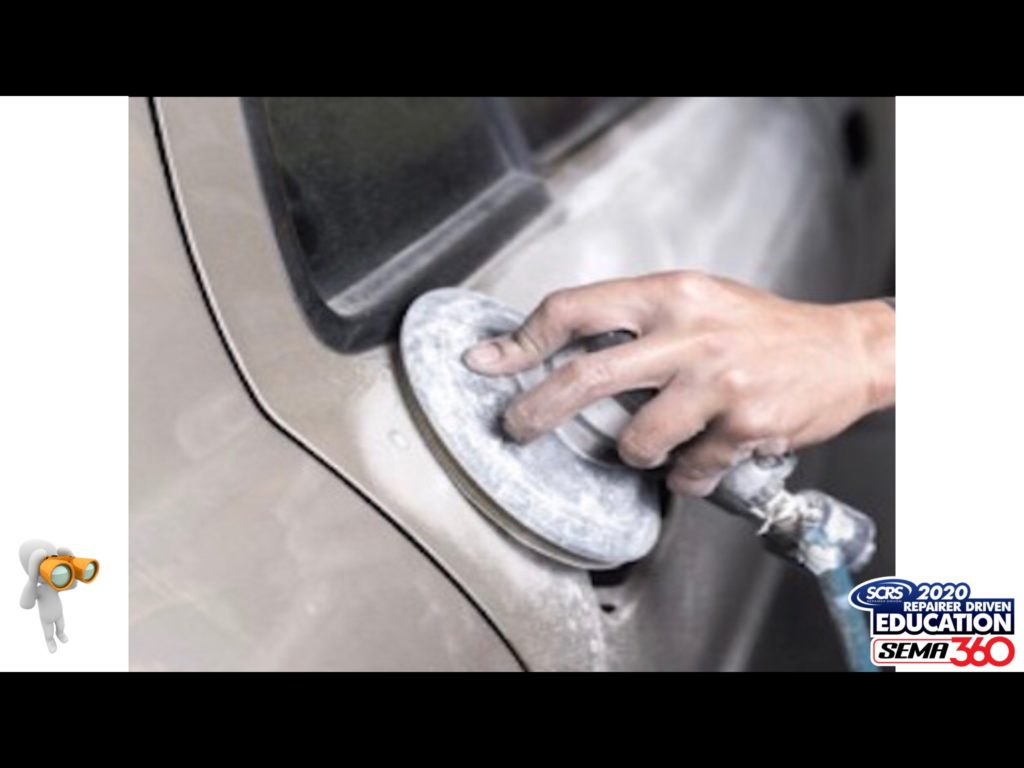 You don't need to hire a professional photographer to accomplish this. Grieve said his shop had tapped a videographer with some glamor shots of the facility, but many of the images associated with Nylund's Collision Center's Google presence were taken with Grieve's iPhone.
Shops also should check out their competitors' websites and "be much better than them," he said.
He said Reamer will examine how to attract customers through a more focused approach. "You're looking for your ideal customer," Grieve said.
A typical shop might try to target the entire customer pool and hope a sufficient percentage of business trickles down to the shop. This could be visualized as a funnel shape, according to Grieve. Reamer will instead promote an inverted funnel model that tries to send the shop a greater percentage of the type of customer the shop actually wants, according to Grieve.
For example, Nylund's focuses on owners of the makes it's known for repairing, such as Lexus and Audi. It might have numerous photos of such vehicles. "It's all about building a connection," Grieve said.
A shop would use blogs and keywords tailored to the customers they seek, according to Grieve.
You'd also capitalize on what people are asking Google, which can be observed by starting to type in a sentence and seeing Google's suggestions of how to finish it, according to Grieve.
"There's something to tell you" what people would like to know, Grieve said.
Write blogs that address those things. Once they're educated, your shop has become an expert "in their eyes," and they see from images that you possess a "clean, beautiful shop," he said.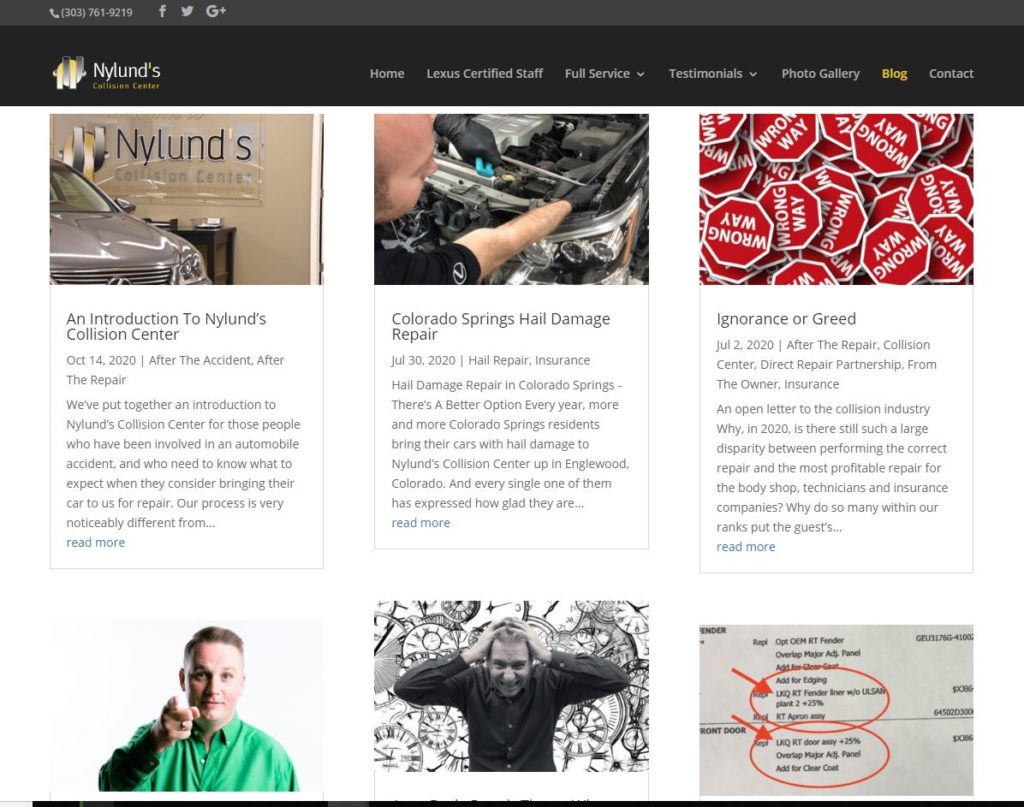 Grieve also noted that while a shop would write blog posts for the target audience, you're really "writing them more for Google."
If Google views your site content as relevant to a search, it bestows "all sorts of love on you," Grieve said.
Through site prose, keywords, and search engine optimization, Google concludes, "'Here's value and relevance.'"
Grieve said Nylund's doesn't spend any money on marketing. It just creates "Google food" such as blog posts and pictures, he said.
One could also tag images in a manner conducive to Google searches. Grieve gave the example of a photo of a Lexus whose filename includes keywords like Nylund's, collision, Englewood, and Lexus. The shop also could enable geotracking on their smartphone camera when they take a photo, according to Grieve. This will also tell Google that the photo was taken at Nylund's Collision Center in Englewood, Calif.
It's "dumb stuff," Grieve said. You don't need to hire a "rocket scientist." He's got it to the point that Nylund's Collision Center photos dominate the image results when someone Googles "Lexus auto body Denver."
"It's using Google for all that you can," Grieve said of his part of the course.
Register for the class or the RDE full-series pass here.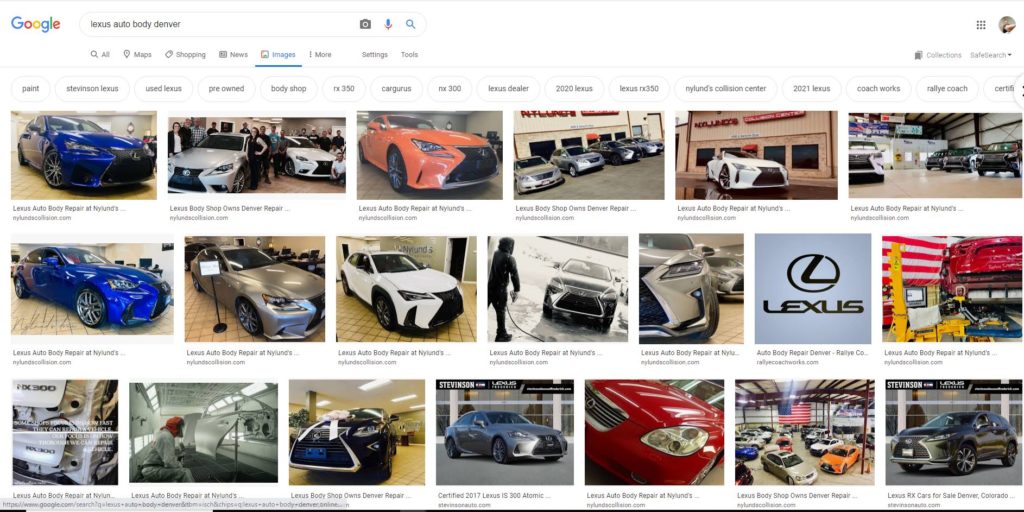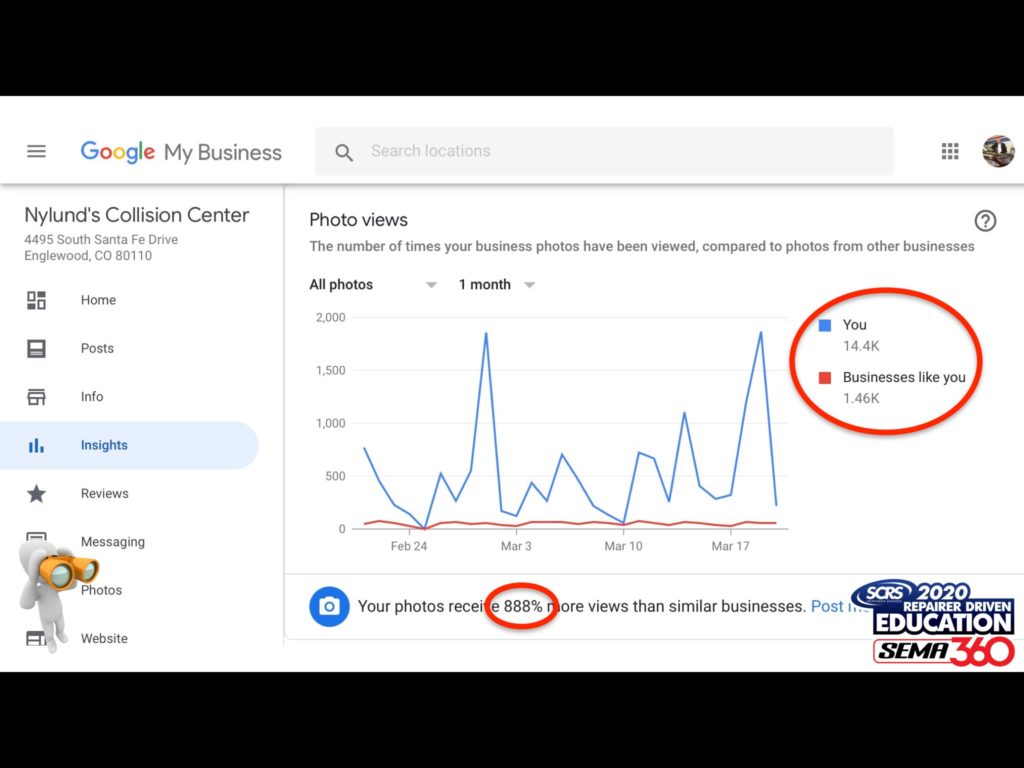 More information:
Nylund's Collision Center website
Society of Collision Repair Specialists virtual Repairer Driven Education website
More information:
An image from the Nylund's Collision Center website. Note the keywords in the filename created by the shop. (Provided by Nylund's Collision Center)
Nylund's Collision Center owner Robert Grieve proposed this image from an actual body shop's website was an example of presentation that will not win customers to your facility. (Provided by Grieve)
The Nylund's Collision Center blog is shown. (Screenshot from www.nylundscollision.com)
Images from Nylund's Collision Center dominate a Google image search for "Lexus auto body Denver." (Screenshot from www.google.com)
These Google metrics show how Nylund's Collision Center has demonstrated greater visibility compared to competitors. (Google screenshot provided by Nylund's Collision Center)
Share This: