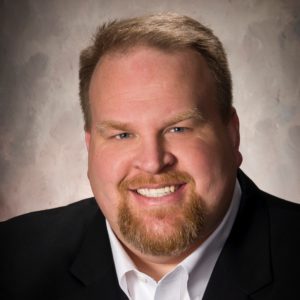 Misunderstanding the reason for paint material losses can prompt a collision repairer to seek out cheaper paint material.
But the savings "really are minor," and the repairer's decision to use a lower-quality but less expensive product line can be disruptive and affect the shop's productivity, 3M global expertise delivery manager Jason Scharton said Wednesday.
Scharton will examine paint material profitability and lower-cost products at "Material Planning: How to Use the Best Materials AND Increase Your Profit," one of the courses in SCRS' 2020 virtual Repairer Driven Education series Nov. 2-6. The session will be released Nov. 6 and replayable on-demand through Aug. 31, 2021.
The repairer technically might not be losing money on the actual paint material at all, according to Scharton. The true culprit might be misclassifying the entire jobber bill — which might include anything from body material to hand soap — as paint material expenses but continuing to charge a paint material rate limited to the traditional items. Naturally, the math won't work out.
Thus, the instinct to use cheaper products is incorrect. With proper accounting, your paint materials are probably profitable, according to Scharton. Instead, the solution might be to reclassify the other expenses and recoup them with other categories of revenue. (For example, a separate body materials rate or itemization for items like structural adhesive which a paint material rate wouldn't capture.)
Shifting to a different material line "throws the shop in an uproar," Scharton said. In addition, the savings "really are minor," he said. By the time it all works out, gross profit might only have changed by a tenth of a point.
For a shop at or under budget, "changing to a cheaper product doesn't help," he said.

The shop also is forgetting the potential impact to productivity, according to Scharton. He estimated that 85 percent of the time a technician is working on a vehicle, they have a consumable material in hand. There is a "very direct link" between materials and labor, and it provides a "tremendous lever," he said.
If a cheaper product wears out quicker or requires more time to accomplish a task, productivity suffers, he said.
Quality materials can create a bit of a "virtuous circle," Scharton said. A shop can negotiate better because they can justify quality materials, and without the threat of financial hardship, staff performs better work, according to Scharton. Employees also take more pride in their work, he said.
Other shops might find their plan to shore up their balance sheet through lower-quality materials collapsing into a "spiral" of cutting corners, dropping quality, "franticness" and decreased pride in work, according to Scharton.
Sign up for Scharton's course here. Individual RDE classes are $75 and replayable on-demand through Aug. 31, 2021. SCRS also will offer a $375 full-series pass good for entry to the more than a dozen virtual sessions and the $150 virtual OEM Collision Repair Technology Summit.
More information:
Society of Collision Repair Specialists virtual Repairer Driven Education website
Images:
3M global expertise delivery manager Jason Scharton. (Provided by 3M via SCRS)
Share This: