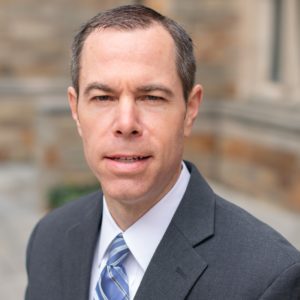 Though a body shop can certainly prevail in short-pay litigation over rates, a "much better, easier fight to have" involves "any sort of repair decision" auto insurers refuse to reimburse, an Connecticut attorney said Monday.
Buckley Wynne & Parese partner John Parese described his experiences in such lawsuits ahead of his "Litigating and Winning Short Pay Claims" virtual course next week. The class, which is part of SCRS' virtual Repairer Driven Education Series Nov. 2-6, will be released online Nov. 3 and replayable through Aug. 31, 2021.
His comments here and this article are for informational purposes are not intended as legal advice; consult with qualified counsel licensed in your jurisdiction before taking any action.
In a typical collision repair, the customer is responsible for the final bill and reimbursed by either their insurer or the insurer of the at-fault party. If the insurer refuses to pay part of the shop's charges, the now-out-of-pocket customer could seek the balance by suing the the insurer or the at-fault party, who would be indemnified in court by his or her insurer.
Or a customer and shop can execute an assignment of benefits, which gives the repairer the right to assume the role of the customer, sue the insurer or third-party, and directly collect the amount short-paid on the claim (if successful in court).
The ability to assign rights is a "well-settled legal principle," Parese said. He said he hasn't encountered many issues pursuing short-claim cases in this fashion.
If a shop can credibly explain why their charges were fair and reasonable, "they usually win." Typically, "that's not a hard sell," he said.

The dispute between the insurer and shop with an assignment could hinge on either the shop's rates or the actual repair operations invoiced.
In the former, there's no argument about any of the line items on the final bill, according to Parese. The insurer simply objects to the rate the shop charged for those hours of labor.
The insurer will produce some data to suggest the rates are unreasonable. Often, there's the allegation that the shop is the only one charging such amounts.
Parese in an email recalled "being in court on multiple occasions with different shop owners litigating short pay claims, and each time listening to an appraiser testify that that particular shop was the only one seeking this much money." The insurers were attempting to argue that every other shop in Connecticut accepted their rates and procedures, which clearly was inaccurate, according to Parese.
"They can be won," Parese said of labor rate disputes. A shop can explain how it developed its rates and how they compare to other service sector professions, he said, noting that there's no other service sector charging as little as insures attempt to pay body shop.
With a few minutes and an "open ear" from the court, it doesn't require "too, too much work," Parese said.
However, making the argument can sometimes be difficult. "I've lost a few of those," he said.
In the other scenario, the insurer has accepted the shop's labor rates. Instead, they're refusing to pay for specific "repair decision" line items, such as parts, procedures or blending — and "it's a much easier battle to win," according to Parese.
"It's hard to rebut" a qualified repairer with only the testimony of an insurer unlicensed in collision repair, he said.
We asked about parts. Parese said a shop might offer evidence of OEM documentation or their own experiences, such as trying to fit aftermarket parts without success.
Civil law requires a preponderance of the evidence to win, which can be thought of as at least 51 percent of the evidence supporting one side. Even a close case offers a strong chance for a shop to meet that threshold, Parese said of the Connecticut legal system.
The right paperwork up front, such as a repair contract, also can be critical to short-pay cases.
"That's been a struggle for me," Parese said. He said when he first started the work more than a decade ago, many shops had "insufficient" paperwork — even to the point they risked sanctions from the Connecticut DMV.
Without the right paperwork, "you just can't get to court," he said.
But if a shop owner is well-dressed, articulate and has the required paperwork, they're "98 percent" of the way towards a legal short-pay victory, he said.
Parese and the Auto Body Association of Connecticut (for whom he serves as general counsel) have offered examples of such documents for free.
Parese said short-pay litigation can take three forms in Connecticut. Small-claims lawsuits are relatively quick to dispense with — perhaps a matter of a few months, he said. Superior Court litigation can pursue larger amounts, but "it takes much longer," according to Parese. A case might span 2.5 years, he said. Class-action lawsuits spanning multiple consumers or shops can leverage the will of masses, but they're inherently difficult to the plaintiffs, he said.
Sign up for Parese's class here. Individual RDE classes are $75 and replayable on-demand through Aug. 31, 2021. SCRS also will offer a $375 full-series pass good for entry to the more than a dozen virtual sessions and the $150 virtual OEM Collision Repair Technology Summit.
More information:
Society of Collision Repair Specialists virtual Repairer Driven Education website
NASTF portal of links to official OEM repair procedure websites
Parese and Auto Body Association of Connecticut links to sample shop paperwork for Connecticut
Featured image: Buckley Wynne & Parese partner John Parese is shown. (Provided by Buckley Wynn & Parese via SCRS)
Share This: