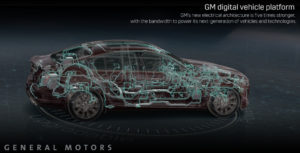 General Motors said the addition of its new advanced new electrical platform can create differences between structurally similar vehicles but offer a benefit for repairers as well.
General Motors unveiled the architecture in 2019, reporting it could handle five times the data possible on current vehicles. GM global aftersales diagnostics and electrical engineering director John Willis recently educated repairers on the system as part of the virtual OEM Collision Repair Technology Summit released this week. The course and the rest of the virtual Repairer Driven Education series are replayable through Aug. 31, 2021.
Willis said the Vehicle Intelligence Platform, also known as "VIP," delivers greater bandwidth and connectivity. This was necessary so capabilities like an electric powertrain, hands-off-eyes-on Super Cruise driving and advanced driver assistance systems could run together on a single vehicle, he said.
Willis said the architecture is also optimized for electric vehicles, consuming less power and therefore producing better range on a battery charge.
GM in 2019 said the architecture permitted over-the-air vehicle updates. Willis said such programming had been possible before, but VIP allowed "many more options."
Willis said the VIP setup can be found on the 2020 Cadillac CT4 and CT5, the 2020 Corvette C8 and the 2021 Chevrolet Tahoe and Suburban, GMC Yukon and Cadillac Escalade full-sized SUVs. GM expected to have installed the framework on most of its vehicles by 2023.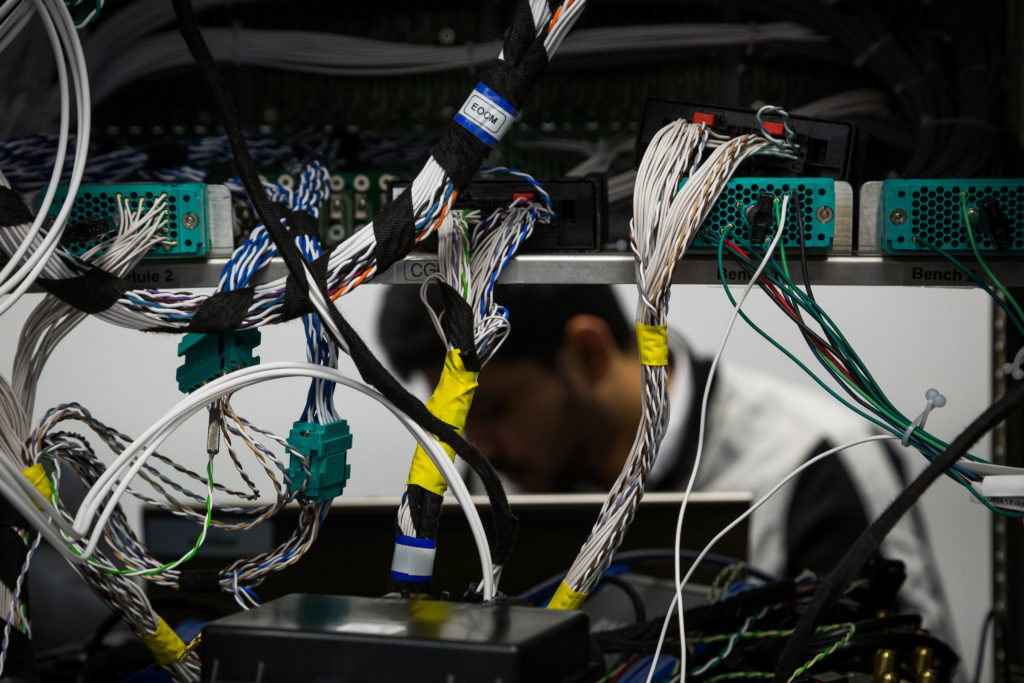 General Motors collision manager John Eck observed that GM's new T1 SUVs were similar to its T1 truck lineup. Willis said that only the T1 SUVs contained the VIP system, though it'd reach the truck eventually. (According to Reuters, the 2019 Chevrolet Silverado and 2019 GMC Sierra were T1 trucks. Car and Driver reported that the Suburban, Yukon, Escalade and Tahoe are T1 SUVs.)
Willis confirmed that similar structural repairs (the T1 trucks and SUVs use similar procedures, another GM expert observed later in the virtual course) don't necessarily mean advanced driver assistance systems and calibration work the same way.
"Vehicle by vehicle can be very different," Willis said. Models that look the same externally and internally might not be so similar "once you start peeling back the trim," he said.
Traditionally, electrical systems were left to mechanical repairers, Eck said. But an overlap with collision probably had existed for a while and would become more common, Willis said.
Asked if such a division no longer existed between mechanical and collision, Willis said, "That's absolutely correct." The two repair branches "need to be very close."
Advanced driver assistance systems rely on one or more sensors located in regions of the vehicle affected by collision repair, he said.
If OEM procedures aren't followed to confirm proper operation and calibration, the customer might be left with an unsafe vehicle, according to Willis.
"We really cannot have that," he said. He said GM strongly recommended using OEM procedures, an official GDS2 scan tool, and scanning position statements to identify faults and verify the vehicle has been restored to a production level.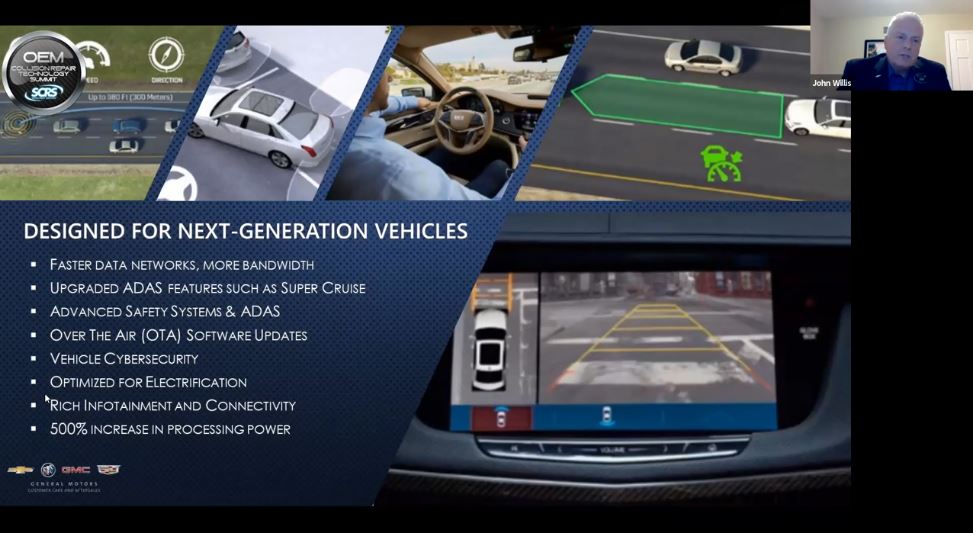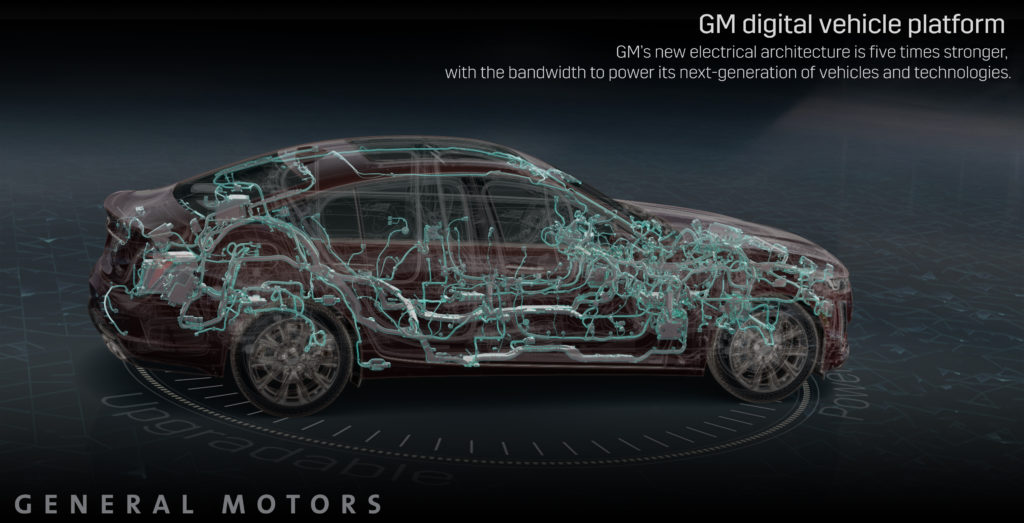 The system offers repairers a faster diagnostic ability to detect faults, according to Willis.
VIP delivers time-stamped DTCs, according to Willis. "We can tell when the diagnostic trouble code was set," he said. Knowing which DTC came first allows a problem to be tracked down more quickly, he said.
Repairers might also be heartened to hear that, according to Willis, GM sought serviceability as well as cybersecurity on the new platform.
"Those two don't go hand in hand," Willis said. "And we think we have found a very good balance."
Even though "we want to lock it down as much as possible," the capability had to exist to "break in" for diagnostics and repairs, he said. He said the aftersales personnel worked closely with GM's cybersecurity staff. "We're one team," he said.
The General Motors presentation, the rest of the virtual OEM Collision Repair Technology Summit and the 17 regular virtual Repairer Driven Education courses can be accessed at rde.scrs.com. Courses generally cost $75. One class is free, and the OEM Summit charges $150 admission. A full-series pass good for all 17 regular classes and the OEM Summit is available for $375. As noted above, all virtual courses are replayable through Aug. 31, 2021.
More information:
General Motors OEM repair procedures
SCRS virtual OEM Collision Repair Technology Summit
SCRS virtual Repairer Driven Education
Images:
General Motors' new electronics platform was to debut on the 2020 Cadillac CT5 and expand to most of GM's vehicles worldwide by 2023. (Copyright General Motors)
General Motors in 2019 announced a new electronics architecture it said could be updated over-the-air like a smartphone and handle five times the data possible on current vehicles. (Jeffrey Sauger/General Motors)
General Motors global aftersales diagnostics and electrical engineering director John Willis recently educated repairers on GM's new electrical architecture as part of the virtual 2020 OEM Collision Repair Technology Summit. (General Motors slide copyright General Motors; screenshot from SCRS video)
General Motors' new electronics platform was to debut on the 2020 Cadillac CT5 and expand to most of GM's vehicles worldwide by 2023. (Copyright General Motors)
Share This: