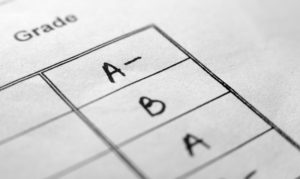 CRASH Network again seeks collision repairers' perspective on national and regional insurers' claims behavior with the launch of its latest "Insurer Report Card" survey.
The anonymous study has asked auto body shops to grade insurers from an A+ to an F on the question "How well does this company's claims handling policies, attitude and payment practices ensure quality repairs and customer service for motorists?"
CRASH Network argues that as body shops deal with insurers far more frequently than the average consumer, they're better positioned to compare carriers' customer service.
"They know, for example, which insurers pressure them to use cut-rate parts, which refuse to pay for repair procedures needed to ensure a high quality repair, or which add unnecessary delays to the whole repair and claims process," the study webpage states.
The poll can be finished in less than three minutes, though shops have the option of explaining their scores for various carriers.
"Shops interact with insurance companies every day, so they are well aware that not all those insurers are alike," CRASH Network editor John Yoswick said in a statement. "The 'Insurer Report Card' is a way for the industry to channel that unique perspective and experience in a way that helps educate consumers. We also see the insurance companies themselves paying attention to this. Some of the highest-graded insurers are using that fact in their marketing. It's helping them compete for customers against some of the companies that received lower grades from shops, which also gives those lower-ranked companies some incentive to improve."
In a recent webinar with Collision Advice CEO Mike Anderson, Yoswick showed how the results had been featured in the insurance industry publication Claims Journal and celebrated by carriers West Bend, Acuity and Farm Bureau.
The study drills down to ask shops about regional insurers.
"Because each state has a different mix of insurers, the 'Insurer Report Card' allows repairers to grade insurers specific to their state," Yoswick said in a statement. "As in the past, we're asking about more than 140 different auto insurance companies across the country, making it far more extensive than any similar surveys, which generally focus on just the 10 largest national insurers. The results of the 'Insurer Report Card' can help consumers know, for example, if some smaller or regional insurers they may not be as familiar with are really great at taking care of customers."
None of the Top 10 auto insurers in NAIC 2018 market share rankings made the Top 10 in the 2019 Report Card grading.
Last year's polling saw North Carolina Farm Bureau place first with an average grade of A+ from the 37 shops ranking it.
"They are fair, easy to deal with, and always look out for their customers," a North Carolina collision repair facility owner said of the carrier.
"They acknowledge that vehicles need to be repaired according to the automakers' procedures," another North Carolina owner wrote.
Chubb and Erie placed second and third, respectively, with grades from 377 and 300 shops averaging A-.
Take the confidential "Insurer Report Card" survey here. See the 2019 results here.
More information:
"Help educate consumers by grading the performance of insurers in your state"
CRASH Network, Nov. 3, 2020
Take the 2020 "Insurer Report Card" survey
Images:
CRASH Network again seeks collision repairers' perspective on national and regional insurers' claims behavior with the launch of its latest "Insurer Report Card" survey. (jaker5000/iStock)
Share This: