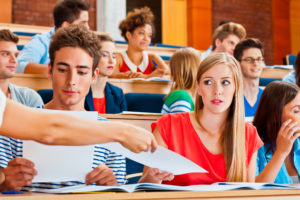 CRASH Network on Thursday revealed the results of its 2020 insurance industry "Report Card," which used polling data from more than 1,000 auto body shops to reveal which carriers treat consumers best during a claim.
"As drivers, most of us go years without interacting with our insurance company's claims department, but collision repairers do that every day," CRASH Network editor John Yoswick said in a statement. "That gives them perspective on which companies do the best job taking care of policyholders – and which ones have some room for improvement – and that information can be a valuable tool for drivers as they consider which insurer to choose."
The study asked auto body shops nationwide "How well does this company's claims handling policies, attitude and payment practices ensure quality repairs and customer service for motorists?"
CRASH Network conducted the survey in November and December 2019 and received answers from 1,037 shops spread among all 50 states. At least 35 shops had to rate a carrier before it counted in the national rankings (the study also provides state-specific report cards).
Responses included 20,856 individual grades spanning 135 regional and national insurers.
According to collision repairers, the Top 10 carriers in terms of customer claims treatment and repair quality included none of the Top 10 auto insurers in NAIC 2018 market share rankings. The Top 15 carriers according to auto body shops included just two of the Top 15 by market share.
Erie (No. 12 on market share) placed 3rd on the Report Card, receiving an A-, and AAA Southern California (part of Auto Club Enterprises, which ranks 11th) received a B+ to rank 7th on the Report Card.
For consumers, the lesson is clear: The guys whose wacky ads you see nonstop aren't necessarily going to be so much fun for you when you get into a wreck, according to body shops.
"Many consumers won't have seen or heard advertisement after advertisement for North Carolina Farm Bureau, Oregon Mutual or Acuity Insurance, but shops graded these companies as among the Top 5 when it comes to taking care of customers after a claim," Yoswick said in a statement. "You have to look fairly far down the rankings before you find one of the best-known and largest auto insurers, but most consumers will find an insurer or two among the 15 highest-graded who offer auto insurance policies in their state."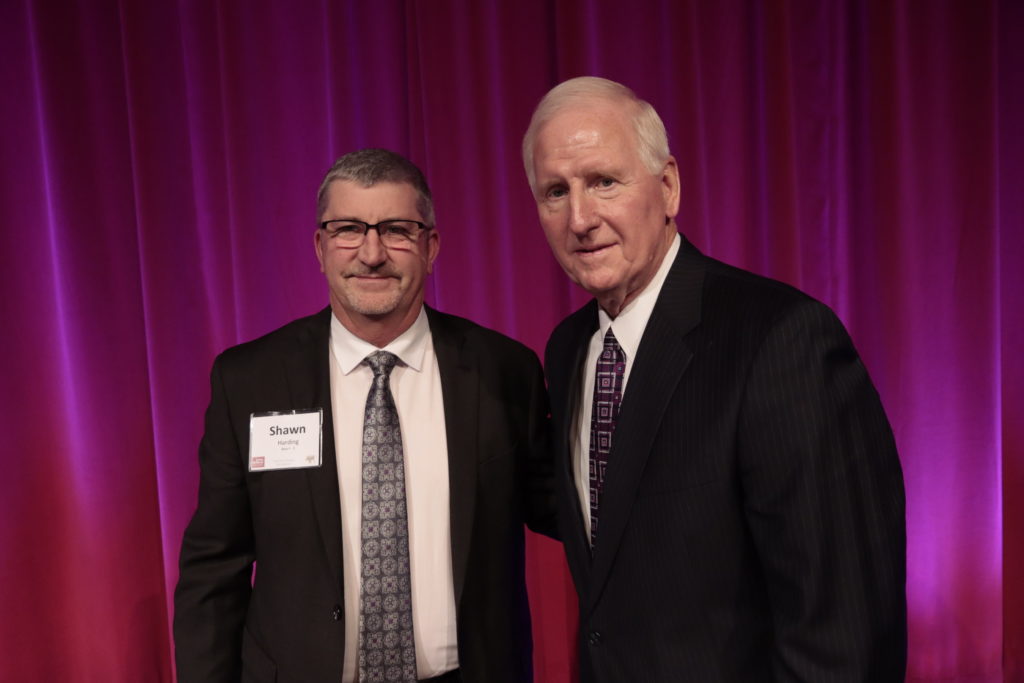 North Carolina Farm Bureau received an A+ combined from the 37 shops ranking it and came in first on the Report Card. Call it the valedictorian.
"They are fair, easy to deal with, and always look out for their customers," a North Carolina collision repair facility owner said of the carrier.
"They acknowledge that vehicles need to be repaired according to the automakers' procedures," another North Carolina owner wrote.
Chubb and Erie placed second and third, respectively, with grades from 377 and 300 shops averaging A-.
The only other major (Top 25) insurer to crack CRASH Network's Top 15 was Amica, ranked 6th with a B+. Amica is 22nd nationally in terms of share.
Even expanding the Report Card rankings to the Top 50 carriers in claims behavior saw just one of the nation's Top 10 carriers make the cut: Travelers (No. 9 in market share), which got a C+ and came in 49th.
"USAA, Nationwide and State Farm also received a 'C+' but the rest of the 10 largest national insurers all
received a grade of 'C' or lower," CRASH Network wrote in the study. "Not a single one scored higher than the national average grade of 'B-.' (CRASH Network observed on its website that this average was a "low 'B-.'")
The entire insurance industry averaged a "low 'B-,'" according to CRASH Network.
"Shops say the best insurance companies don't pressure them to cut corners or install lower-quality parts just to save the insurers money," CRASH Network wrote. "The best insurance companies also aren't adding more administrative steps that slow down the repair and claims process. …
"Conversely, shops say the lower-graded insurance companies tend to have less experienced claims personnel, push shops to install used or lower-quality parts, don't encourage the use of automaker-recommended repair procedures, or are slow to respond to shops' requests for approvals and thus increase the time it takes to complete repairs for the customer."
The study also found that even DRP shops didn't always think their "insurer partners" were all that great. American Family got a C from both its own network and non-DRP shops, while Allstate and GEICO only rated a C+ from their Good Hands and ARX shops, compared to C- from everyone else.
Other carriers got B-level grades from their DRP facilities and C-level marks from the rest of the industry. Only USAA got an A-level grade (an A-) from its own DRP shops — compared to a C+ from everyone else.
More information:
"Smaller and regional auto insurers once again get top grades from collision repairers"
CRASH Network, Jan. 30, 2020
CRASH Network Insurer Report Card webpage
Images:
CRASH Network's 2020 insurance industry "Report Card" found only one Top 10 insurer scoring above a C. (izusek/iStock)
North Carolina Farm Bureau President Shawn Harding, left, and former President Larry Wooten are shown. (Provided by North Carolina Farm Bureau via PRNewsfoto)
Share This: