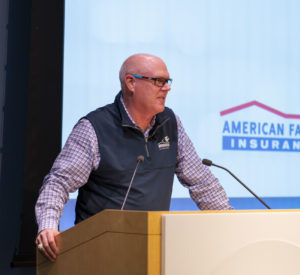 American Family recently announced it would pay all employees a minimum hourly rate of $20, giving more than 10 percent of the group's employees a raise.
The pay floor increase also affects employees at subsidiaries The General, Main Street America, and whatever American Family ends up calling 2019 acquisition Ameriprise (the current proposed name is American Family Connect).
American Family said the nearly 1,700 employees affected by the minimum wage bump include "customer service, claims, administrative and others."
"As an organization committed to exceptional customer service, it is essential we invest in our employees who provide that service," American Family Enterprise Chief People Officer Gerry Benusa said in a statement Jan. 24. "Offering competitive wages not only helps ensure we attract and retain customer-focused employees, it also allows them to invest in their careers, dreams and communities."
The increase might be good ammunition if an adjuster is being difficult about reimbursing a legitimate charge for your customer, and your customer pulls in less than $20 an hour.
But like a recent announcement of employee initiatives at Nationwide (who only starts employees at $17/hour), the American Family news probably matters more to collision repairers as a sign of what might be necessary to stay competitive in the hunt for qualified technicians, estimators and customer service representatives.
The average auto body repairer averaged $22.34 an hour in May 2018, according to the Bureau of Labor Statistics' most recent data. Median industry pay was $20.55/hour, which means half percent of the industry makes less than that. A quarter of repairers make less than $15.91 an hour, which might make a $20 entry-level job at American Family look sweet.
Besides $20 an hour minimum, American Family says it also offers a "benefits package, which includes health insurance, retirement benefits, flexible work arrangements and training and development opportunities. They also offer generous paid time-off and paid leave programs such as maternity, parental leave and volunteer time."
A 2019 Collision Repair Education Foundation and I-CAR study found large proportions of repairers offering benefits like health insurance and retirement but significant numbers still failing to do so. Other benefits were less likely.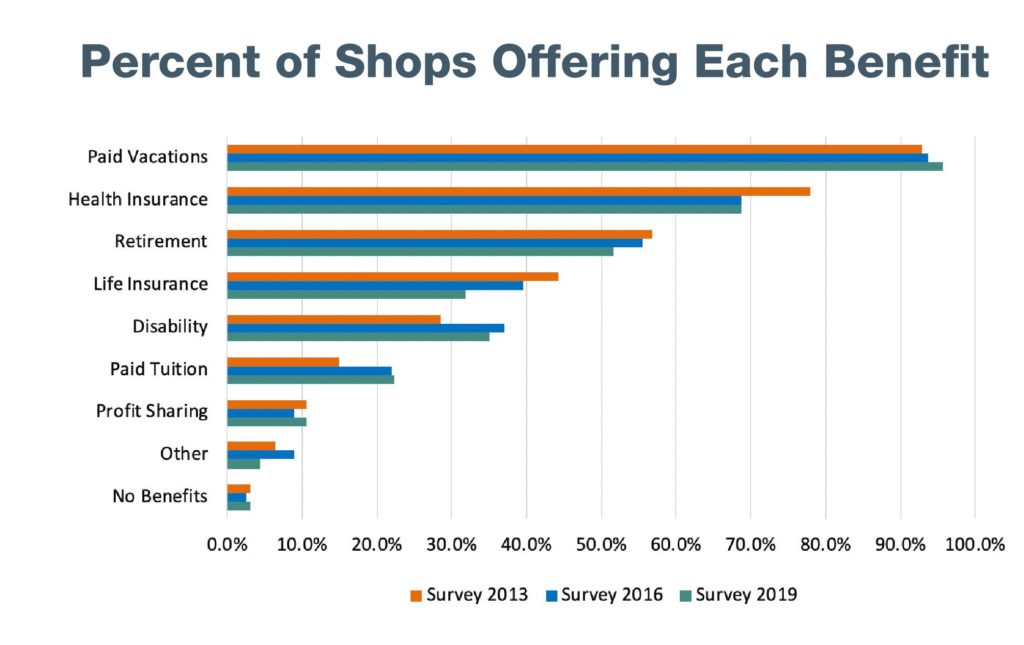 More information:
"American Family Insurance group companies raise minimum pay to $20 per hour"
American Family, Jan. 24, 2020
Images:
American Family CEO Jack Salzwedel is shown. (Provided by American Family)
A smaller percentage of shops reported offering life insurance and retirement in 2019 than in 2016, according to a Collision Repair Education Foundation and I-CAR study that polled more than 675 shops. (Provided by CREF)
Share This: