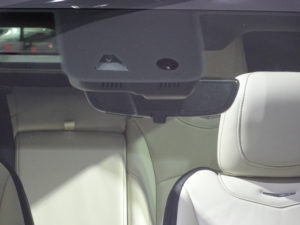 Nearly 20 percent of collision repairers reported they assumed an auto glass vendor would notify them about calibrations following a window replacement, the latest "Who Pays for What?" survey found.
That response by 18 percent of the shops polled suggested either the glass industry has been quite helpful on the matter or shops are demonstrating a questionable lack of vendor oversight. After all, the repairer still remains the "general contractor" on the work as a whole.
Interviews with the Auto Glass Safety Council and No. 1 glass provider Safelite found glass companies are indeed knowledgeable about ADAS. But the AGSC suggested body shops might want to still confirm the glass provider's role before making any assumptions.
"It is on the glass industry's radar for sure," Auto Glass Safety Council President Debra Levy (Glass.com) said Monday of ADAS.
Levy said any Auto Glass Safety Council member is required to notify the consumer that calibration might be required, be that directly or through the contractor — i.e., the body shop which has sublet out the glass work.
However, Levy also said it was good for all partners to be proactive on the topic rather than see an ADAS error go to court. Levy said she thought body shops would have had an up-front ADAS conversation with what tends to be their 1-2 glass subcontractors despite her industry's knowledge.

According to Levy, glass companies typically handle ADAS with one of the three methods seen in the collision repair industry.
Some subcontract the work to dealerships, though like collision repairers, the glass industry has found dealerships not "totally up to date" on the subject, according to Levy.
Many have bought their own recalibration equipment and perform the work themselves or through a separate company they've established, she said.
A few rely on third-party calibration providers other than dealerships, she said.
We asked about the less-safety critical rain sensors which can also be located near a windshield. Levy said the glass industry had been aware of those for a while.
No. 1 glass industry provider Safelite said it can provide customers with windshield-related ADAS perspective too.
"As part of our electronic glass part selection process, we are more or less 100% certain of whether or not a vehicle will require recalibration of the front facing camera as part of the windshield replacement process before the job is even scheduled – this really aids in creating a great customer experience," Safelite strategic initiatives Vice President Ed Sprigler wrote in an email Friday.
"This ability is a huge differentiator/USP for Safelite, as over the last 5+ years we have built an extensive taxonomy of the ADAS nomenclature used in glass part naming/numbering process."
This applied for all brands, Safelite confirmed Monday. (For example, the multiple companies within No. 2 glass provider TruRoad, which Safelite bought in 2019.)
On the whole, the October 2019 polling by Collision Advice and CRASH Network found more than 90 percent of shops at least thinking about calibration following installing a new windshield. (The study didn't specify how many shops replied to that inquiry, but "Who Pays?" questions typically draw hundreds of responses.)
"(T)he percentage of shops that said they never thought about this has dropped from 17% last year to just 6% this year with the percentage of shops saying they now research this themselves rising from 63% to 76%," the report states.
Failing to research OEM procedures or verify your glass provider does so might lead to misconceptions like a "myth" Levy mentioned at one point during the interview. Some people assume that calibration isn't necessary if the forward-facing camera hasn't been touched. That's incorrect, according to Levy.
More information:
NASTF OEM repair procedure portal
Images:
A front-facing camera on a Cadillac XT4 is seen at the 2019 North American International Auto Show. (John Huetter/Repairer Driven News)
October 2019 "Who Pays for What?" polling by Collision Advice and CRASH Network found more than 90 percent of shops at least thinking about calibration following installing a new windshield. (Provided by Collision Advice and CRASH Network)
Share This: