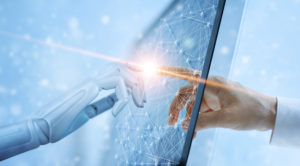 An interesting new CLM column by Branch Insurance claims head Charlie Wendland pointed out how claims insurtech like AI photo estimating might produce unintended consequences.
Wendland said a quick signup process and "cool" computer-generated photo estimate could wow an auto policyholder but ultimately backfire.
"We need to be mindful that when implementing technology similar to what has been described above, there are potential caveats," he wrote in CLM. "What if it's not a run-of-the-mill claim? What if there is hidden damage behind the panels? What if the body shop that the policyholder takes his vehicle to for repairs disagrees with the estimate and refuses to perform the work? In either of those cases, that once-closed claim now has to be reopened. The burden shifts back to the policyholder to notify the company that the claim needs to be reopened, coordinate the reinspection, and facilitate the conversation between the body shop and carrier. The case can obviously be made that this well-intentioned design has actually created more inefficiencies and lessened the customer experience."
Wendland argues that a smarter technological strategy might be to "create efficiencies for claims professionals so they can spend more time focusing on more complex issues or just taking a little extra time to provide world-class customer care."
Read the rest here. Wendland's column evokes some recent news we've covered.
Missed damage: The idea of photo estimates missing damage isn't a new one. But DEKRA at SEMA 2019 presented a fascinating example of how much could be missed — even on an older vehicle lacking fancy ADAS within the bumper or grille.
The image below is a 2009 Mercedes C200 that hit a trailer hitch at 6.1 mph. Fixing it would entail a $5,000 structural repair at a labor rate of $50, according to DEKRA.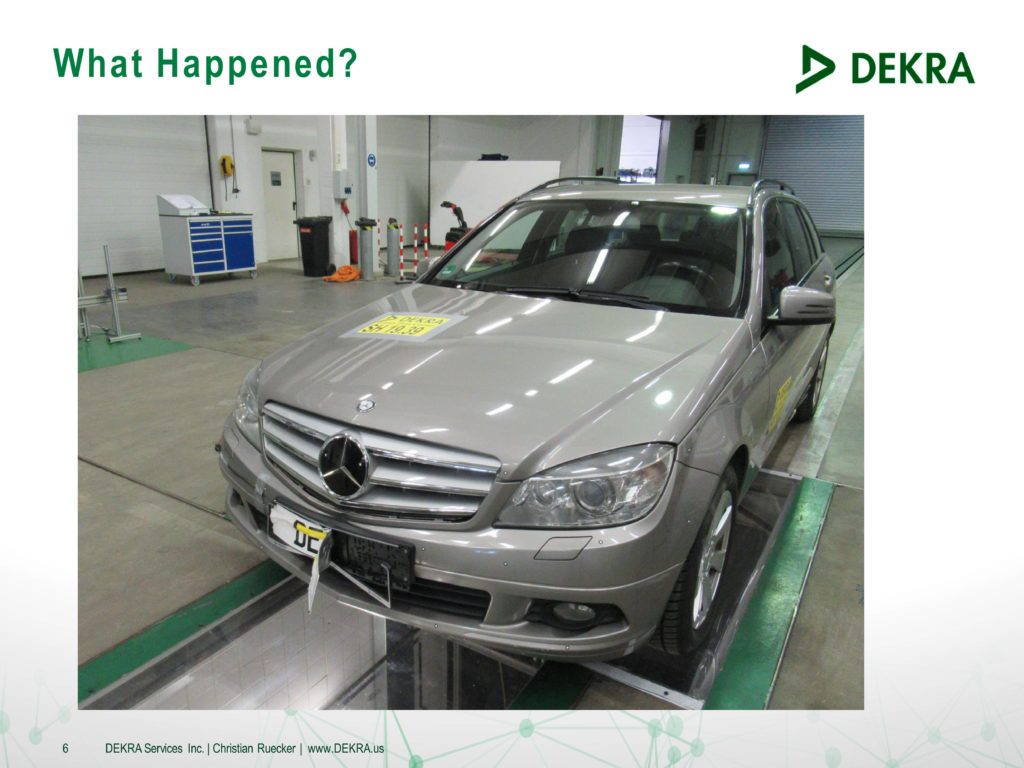 Irked customers: Last fall also saw J.D. Power reporting customers were happy with auto insurers and photo estimating — but satisfaction falls when more steps are necessary after that initial photo estimate.
"Submitting photos for estimation is a big improvement provide no additional estimate is required," J.D. Power auto claims satisfaction study leader David Pieffer wrote in an email. "If the vehicle still requires a physical estimate there is a negative impact on satisfaction.  Asking the customer to take photos and then not using the photos results in a 50pt drop in the overall settlement satisfaction.  When the photos are used there is a lift in satisfaction for repair, estimation, settlement and overall satisfaction for the claim increases by 9 pts."
In 2018, J.D. Power also called photo estimating a "double-edged sword."
More information:
"Adjusting to the Next Generation of Claims Handling"
Charlie Wendland of Branch Insurance in CLM Magazine, Jan. 11, 2020
Images:
A January 2020 Branch Insurance column in CLM Magazine suggests AI photo estimating could produce inefficiency too. (ipopba/iStock)
Images of damage sustained to a 2009 Mercedes C200 CDI T-Model following a 6.1 mph crash test into a trailer hitch mounted on a wheeled but unbraked barrier. (Provided by DEKRA)
Share This: