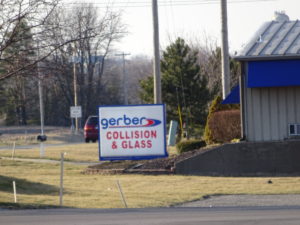 Boyd Group Services last week announced a goal to double in size from 2019 levels — executives described 2020 as a throwaway year — between 2021 and 2025.
The pledge to investors echoes the company's earlier 5-year plan to double from 2015 levels by 2020. Both promises were on a constant currency basis.
Boyd brought in $2.28 billion CAD in revenue during 2019, compared to $1.17 billion in 2015. It's racked up $1.56 billion during the first nine months of 2020.
Nearly 90 percent of the Winnipeg, Canada-based company's revenue comes from the U.S. — and much of that stems from the 574-shop Gerber Collision. The new goal puts the U.S. auto body industry on notice that Gerber will remain an aggressive competitor and consolidator. Boyd estimates the entire company needed to grow by about 15 percent annually to reach this target.
"We are pleased to announce our new five year growth strategy. Despite the COVID-19 pandemic, our results demonstrate that Boyd is well positioned to continue to navigate through this challenging environment," CEO Tim O'Day said in a statement Nov. 11. "Our new growth strategy is to double the size of the business on a constant currency basis from 2021 to 2025, based on 2019 revenues, implying an average annual growth rate of 15 percent. In order to achieve this, we will pursue accretive growth through a combination of organic growth (same-store sales growth) as well as adding new locations to our network in the United States and Canada. New location growth will continue to include single location acquisitions, as well as brownfield and greenfield start-ups, and multi location acquisitions. Additionally, to reduce volatility from exchange rates, effective January 1, 2021, we will change our presentation currency and begin reporting our results in U.S. Dollars. Given almost 90% of our revenues come from the U.S., this is an appropriate currency for reporting purposes. With prudent financial management and our strong balance sheet, including dry powder of over $1 billion, we are well-positioned to take advantage of acquisition opportunities as they arise."
Boyd had halted shop acquisitions for Gerber and other U.S. and Canada operations at the start of the COVID-19 pandemic this spring, and it didn't resume them until late this summer.
Despite a recent increase in new COVID-19 illnesses and new restrictions in some states, executives on the Nov. 11 earnings call didn't indicate they would halt expansion again.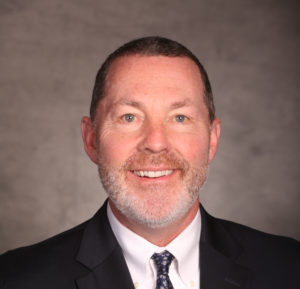 O'Day said the company bought or built a combined 11 locations during the third quarter and beyond. It's grown by 30 facilities, including intake centers, in the U.S. and Canada since Jan. 1.
O'Day said the five-year growth plan would include both organic growth at existing locations and adding new shops. These new shops would be a mix of acquired single- and multi-location shops and building new shops out of greenfield and brownfield real estate.
Asked about the pace of growth necessary to double again in five years, O'Day said "I feel very good about the opportunity that we have to achieve that goal."
O'Day said this expansion wouldn't be a steady "quarter by quarter march" and might instead take the form of bursts of activity.
"We're geared up and ready" to grow by single locations and multi-shop operations, with greenfield and brownfield construction part of the single-location growth, according to O'Day.
An analyst asked if the pandemic increased pressure on single-shop operators to sell, O'Day said U.S. support for small business allowed undercapitalized shops "to get through it pretty well." He said he thought the collision industry demonstrated an ability to manage costs and generate positive cash flow.
He said he thought some single-store locations might have grown more motivated to sell because of the pandemic but indicated it was too early to know if that would be the case.
Chief Financial Officer Narendra "Pat" Pathipati said the highest margin for the company would come by simply growing same-store sales. Developing brownfields and greenfields would be the next-best return, followed by purchasing a single shop, he said. Buying an MSO would produce the lowest return, he said.
But there was also "strategic value" to consider, he said. Buying an MSO might have a "strategic benefit" that outweighed the return in Boyd's eyes.
Asked about staffing a greenfield or brownfield site with technicians, O'Day said, "I don't view that to be an exceptional challenge. … We're prepared to make that effort."
It was probably easier to hire people for a new facility filled with up-to-date equipment, he said.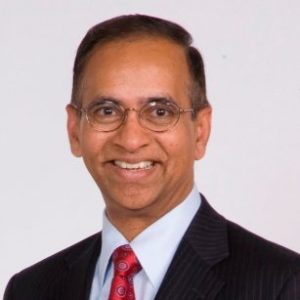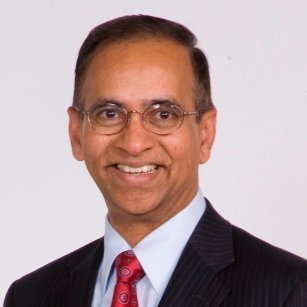 Pathipati said Boyd "will increase the focus" on greenfield and brownfield but had no specific goals on their addition. He noted that internal development of a new site would be more attractive than buying a shop if the former had a strategic location.
Any slowdown in consolidation was merely a "choice we made" because of the pandemic, Pathipati said. Now, Boyd was publicly saying it was going to grow, he said.
"We are well-positioned to consolidate," he said.
CEO Tim O'Day told an earnings call Aug. 12 that Boyd stopped M&A because of the "significant uncertainty" at the beginning of the pandemic and discomfort over the idea of staff traveling to purchased body shops to integrate them.
But he said Nov. 11 "we are getting more comfortable" with conducting such an integration virtually. "We're prepared to step up the pace," O'Day said of growth.
Gerber Senior Vice President Vince Claudio made a similar point during a Nov. 11 virtual Collision Industry Conference panel on COVID-19.
Claudio said Gerber used to fly people around for training, but it learned it could conduct these lessons virtually and "there isn't a significant degradation."
More information:
"Boyd Group Services Inc. Reports Third Quarter 2020 Results"
Boyd Group Services, Nov. 11, 2020
Boyd Group Services third-quarter earnings call
Boyd Group Services, Nov. 11, 2020
Boyd Group Services third-quarter investor report
Boyd Group Services, Nov. 11, 2020
Images:
A Gerber location in the Grand Rapids, Mich., area is shown. (John Huetter/Repairer Driven News)
Boyd Group Services CEO Tim O'Day. (Provided by Boyd Group)
Boyd Group Services Chief Financial Officer Pat Pathipati is shown. (Provided by Boyd Group Services)
Share This: