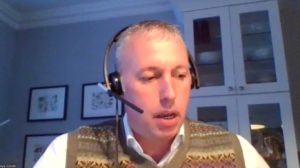 A Top 20 insurer and J.D. Power this month said customers have embraced virtual claims processes but agreed a failure to explain its limitations could sour them on the experience.
National General claims process and centralized service director Jonathan Chase at the Nov. 11 virtual Collision Industry Conference predicted more customers will be open to virtual appraisals in the future.
He told the Industry Relations Committee session audience that National General had deployed virtual appraisal on about a quarter of claims before the COVID-19 pandemic — only to by necessity hike usage by "several multiples" in March and April.
Chase predicted the method had reached a moment of acceptance similar to virtual consumer options like telemedicine and online banking.
CARSTAR President and fellow CIC panelist Dean Fisher said his company had seen a "dramatic increase" in photo estimating among his company's franchises.
"I also think the customer experience will change, and will stay changed, frankly," he said, calling the insurance claims handling process "forever changed."
Gerber Collision operations Senior Vice President Vince Claudio said COVID-19 revealed a "broader embrace" of photo estimates than his company had anticipated. Customers were interested in interacting in this manner with the repairer, he said.
Progressive corporate claims process director Chris Andreoli said his company carried the capability for and had been offering virtual claims for years, but not all customers had taken advantage of it. But because of COVID-19, customers now expect virtual claims handling — as do state departments of insurance and Progressive's employees, he said.
Chase had described how complications can arise when an insurer doesn't make it clear to a body shop that the virtual estimate isn't meant to be conclusive. He said "we know full well" that the virtual estimate is probably missing items which won't be caught until a teardown.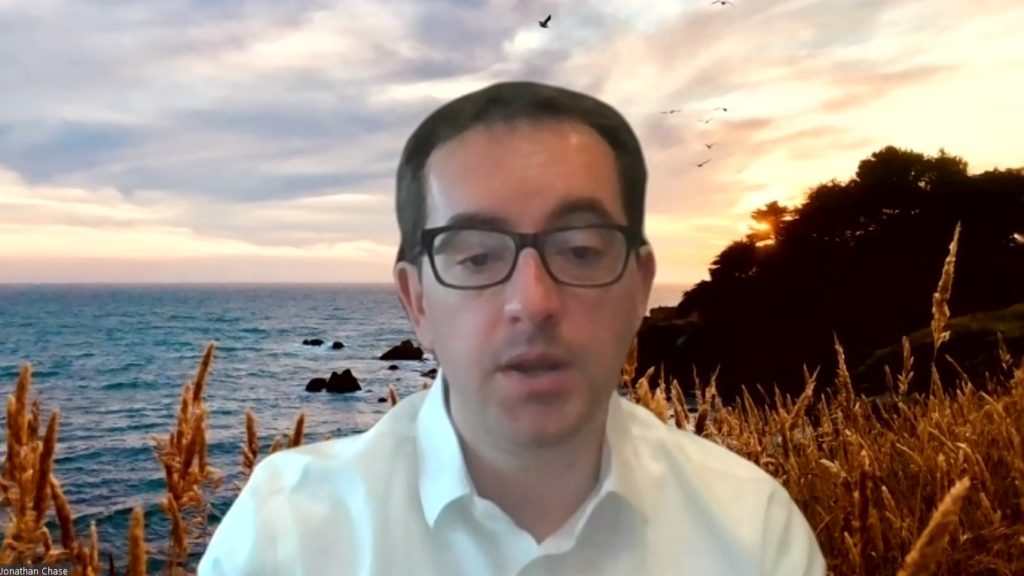 We asked if customers understood that a supplement was likely with photo estimating. (For that matter, any initial estimate. CCC's latest "Crash Course" reported 82 percent of repairs carried at least one supplement in the year ending Sept. 30, 2019, compared to 76 percent two years before.)
Chase said that if insurers don't explain the process well, it "absolutely" led to issues.
He said he encountered instances where National General "self-inflicted" the problem, and "I feel bad about it."
The insurer is trying to explain its intentions more at the outset and educate customers how the process works, according to Chase. He called it a matter of remembering that while a claim is routine for an insurer, consumers are unfamiliar with the process. (He noted that some customers still think they're required to collect three estimates.)
If an insurer isn't careful, it's a "huge problem," but if they're on the same page as the repairer, "it's very containable."
The message was that for the insurer, "this is our first draft" in the absence of a teardown. "That's how we plan to handle it internally," he said.
Chase did note at one point he initially feared the supplement rate would "go bonkers" as the company changed its operations in response to COVID-19. However, it only climbed "a bit" thanks to the collision repair industry, he said.
But CARSTAR President and fellow panelist Dean Fisher said he expected a higher percentage of supplements in photo estimates, though the process could be improved upon.
J.D. Power Vice President and insurance intelligence managing director Kyle Schmitt confirmed the issue on a macro level. Customers like photo estimating "if it works," he said. "It doesn't always work." Sometimes another inspection method or a supplement is needed.
Communication has proven key to this tool's success, according to Schmitt, who said J.D. Power studied numerous photo estimating practices. The research firm learned that if the customer was prepared through a "talk track" how the process would work and that another estimate or supplement might be necessary, "you get much better satisfaction than without using photo estimate."
But if the customer hadn't been prepared and experiences a different outcome than they expected, a "dramatic reduction in satisfaction" occurs, he said. This collapse can be so deep "it's hard to recover, even with good service throughout"
Schmitt said J.D. Power has learned generally that the digital claims processes available today work. "The customers are very satisfied" and wish to use them, he said.
However, they see it as a "task to be performed" rather than an end-to-end experience, Schmitt advised. He said this produces a "necessity to overcommunicate" — to set expectations and explain what will happen next.

Chase's fellow panelist Amber Alley, the general manager of Barsotti's Body and Fender and the secretary of the Society of Collision Repair Specialists board, said following our question that her trade group gets "quite a few concerns" from the industry. As she described it, some historic "nonfriction points" — items reimbursed without dispute — are now suddenly issues because they're absent from the initial virtual estimate.
This starts the claim off with a "disgruntled" auto body shop and "concerned" customer, according to Alley. It might take 3-5 interactions or supplements just to get back to what could have or should been identified immediately, she said.
"It definitely is a problem," and it can be "costly" for all parties.
In a follow-up interview Wednesday, she explained that under the prior system, an adjuster would examine the physical vehicle and include such "nonfriction" items on their initial estimate from the star. (She gave the example of polish for a brand-new vehicle.) Or even if if an initial estimate omitted such an operation, the adjuster would easily agree cover such charges following a conversation with the shop held next to the actual vehicle. Under the virtual system, insurers have begun to reject such items, she said.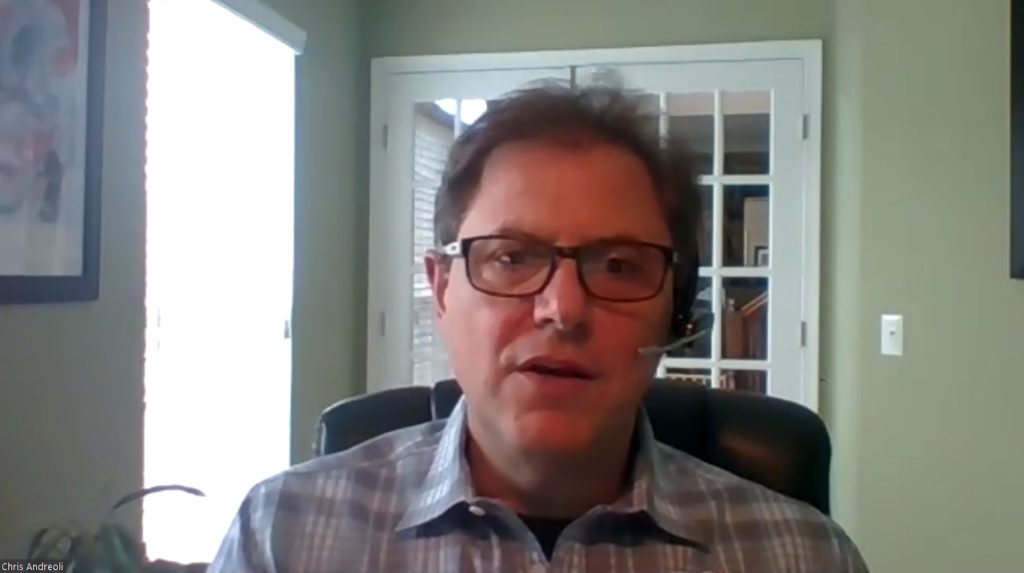 Andreoli suggested a solution to the issue of a customer surprised by a supplement might be for insurers to write better estimates up front through the "application of common sense."
He challenged the adage, "'I can't write it if I can't see it,'" proposing an image of a bumper deformed into a V-shape and radiator fluid leaking. Internal damage could be predicted and included on an estimate, he said.
By applying such common sense in interactions with body shops, "you can get to a better place," Andreoli said. In other cases, disputes between shops and insurers would arise even if they were "both standing in front of the car."
Fisher also called communication part of the solution to customer management. He said CARSTAR was working on standard operating procedures for how it talked to customers with virtual estimates, giving the example of a scenario where images reveal to a shop that the vehicle the customer thinks is driveable is actually unsafe.
He also observed that while a shop could predict "substantially more damage" by looking at a photo, he wasn't sure it was the repairer's job to guess what lay beneath.
It was a question of how to write a "VDQ" — "visual damage quote" — and then how to work through a disassembly to identify damage, he said.
Images:
J.D. Power Vice President and insurance intelligence managing director Kyle Schmitt speaks to a virtual Collision Industry Conference on Nov. 11, 2020. (Screenshot from virtual CIC)
National General claims process and centralized service director Jonathan Chase speaks to a virtual Collision Industry Conference on Nov. 11, 2020. (Screenshot from virtual CIC)
Amber Alley, the general manager of Barsotti's Body and Fender, speaks to a virtual Collision Industry Conference on Nov. 11, 2020. (Screenshot from virtual CIC)
Progressive corporate claims process director Chris Andreoli speaks to a virtual Collision Industry Conference on Nov. 11, 2020. (Screenshot from virtual CIC)
Share This: