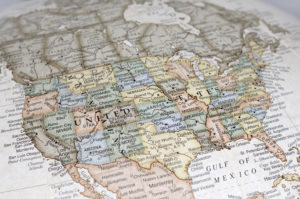 A slew of expansion announcements between Sept. 1 and Friday bring superregional MSOs and two national chains into new states, suggesting a potentially more difficult competitive landscape for both DRP and non-DRP independents there.
Focus Advisors managing director David Roberts and senior manager Chris Lane in a new article described some "key drivers for the rapid growth and performance" among national MSOs and superregional MSOs.
• Access to capital – lots of it
• Willingness to pay high valuations for the best MSOs
• Preferred access to insurance company referrals – often by aggressive discounting
• Relentless marketing to gain more DRPs and dealership relationships
• Scaled infrastructure that spreads administrative overhead broadly across many shops
• Ability to pay up for technicians in markets (Minor formatting edits.)
Shops in those new markets might wish to evaluate their businesses and shore up their defenses around marketing and capturing keys, as well as recruiting and retention. Here's a look at some of the growth.
Arkansas: Gerber Collision
Parent company Boyd Group Services announced in September that Gerber Collision had gained a foothold in Arkansas with the purchase of the two-shop Northwest Arkansas Collision Center. The shops are in Farmington, Ark., and Rogers, Ark., which Boyd described as within the metro area of Arkansas' second-largest city, Fayetteville.
"We are excited to introduce our high-quality repair to another U.S. state. We look forward to working with our insurance partners to deliver outstanding customer service and becoming a part of these communities," Gerber Chief Operating Officer Kevin Burnett said in a statement. "The opening of these repair centers reinforces our brand and demonstrates our commitment to growth moving forward."
The shop also this fall announced it bought the Hales Corner, Wis.-based Auto Body Express and Milwaukee, Wis.-based Lou's Auto Body (September); the three-shop Classic Auto Collision Centers chain in Michigan's Upper Peninsula; a collision center located on the property of a Waterford, Mich., dealership; and Tony's Auto Collision Center in Oskosh, Wis. (November).
Boyd said Nov. 19 it was "continuously looking to add new collision repair locations" in the U.S. and Canada.
California: Classic Collision
Southern MSO Classic Collision announced Oct. 30 it had entered California by buying the seven-location Pride Auto Body.
"Pride is the dominant player in the San Fernando region, and by moving forward as Classic Collision, we will be well positioned to capitalize on
the growth opportunities presented by the large, densely-populated Southern California market," former Pride owner Randy Stabler said in a statement.
In commenting on the sale Nov. 17, Focus Advisors observed that the Southern California collision market was the nation's largest, doing more than $3.5 billion in volume. They said 12 percent of the industry's repairs occur in the Golden State.
"We expect acquisitions in Southern California will continue at a rapid pace. While few large MSOs remain, many smaller MSOs and single shops are actively considering a sale," the financial consulting firm wrote. "However, all the consolidators and super-regional competitors will continue to face very robust competition from well-established MSOs that are more than holding their own and embarked on acquisitions and new developments as well."
Classic Collision's other facilities can be found in Alabama, Florida, Georgia and South Carolina. The company is up to 54 shops.
"Establishing our presence in the West Coast is an exciting milestone as Toan and the Classic team continue to execute on their growth strategy and commitment to the collision industry," Ricardo Gonzalez, director at Classic Collision private equity owner New Mountain Capital, said in a statement. "Customers and business partners in the San Fernando region will greatly benefit from the high-quality service, capabilities, and focus on innovation that distinguish Classic Collision."
Classic Collision noted in a news release that Stabler's MSO featured "high quality service" and "strong national relationships with OEMs and Dealerships."
"United by a common business culture, we welcome the Pride team to the Classic Collision family," Classic Collision CEO Toan Nguyen said in a statement. "They have made all the important investments necessary to continue to be successful as the industry and operational climate evolve, and we believe their expertise, management discipline, and culture will greatly contribute to our future growth."
Classic Collision also announced this month it had bought all six Elite Auto Collision locations in Northern Georgia.
"Our goal has been to be the most trusted and referred resource for our customer's collision repairs, and by joining the Classic Collision team, we will be well positioned to continue our growth opportunities" Shane Steele, former Elite owner, said in a statement.
Classic Collision also this month repeated its October assertion that it was "not slowing down plans to expand."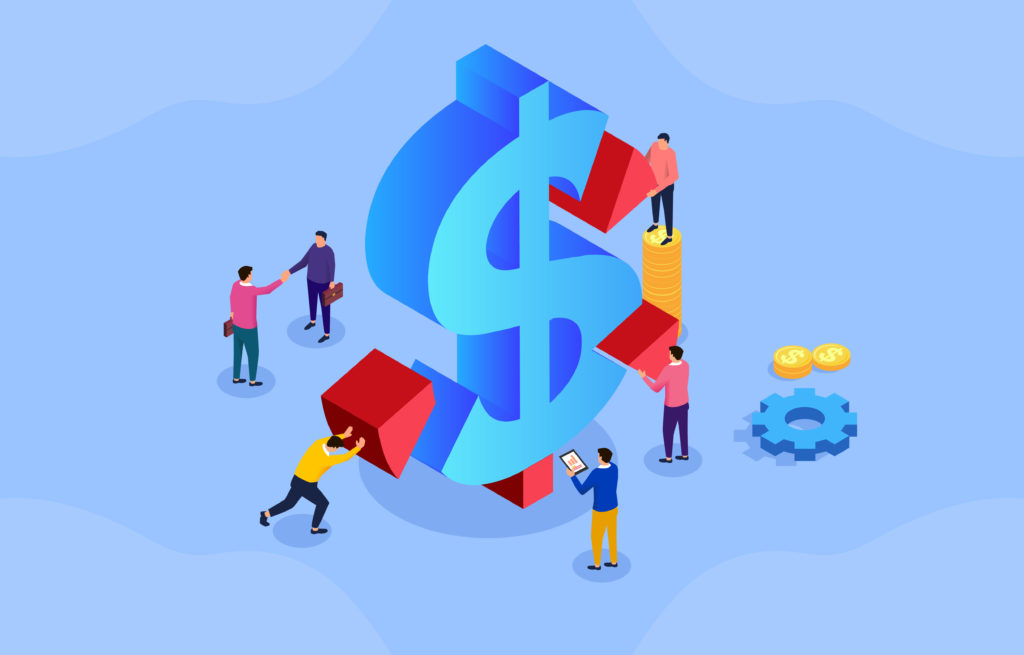 Iowa, Missouri: Crash Champions
Crash Champions on Nov. 17 announced it had obtained "a first and important foothold into Iowa" with the purchase of Davenport, Iowa-based Arnold's Auto Body.
The company said it now has 50 shops, with the others located in California, Illinois, Missouri, Ohio and Wisconsin.
"We're thrilled to expand our presence in both the growing Southern California and dynamic Midwestern markets through strong partners that share our dedication to customer service and operational excellence," Crash Champions CEO Matt Ebert said in a statement. "Through these key acquisitions, Crash Champions will be better positioned to take advantage of the numerous scale benefits of being a larger MSO, greatly enhancing our growth prospects for 2021 and materially increasing our shareholder value. We look forward to welcoming these exceptional shops under the Crash Champions umbrella and creating even greater value for our customers and employees."
The company said Nov. 17 it had also recently bought Orange, Calif.-based Open 7 Days Auto Body; Nixa, Mo.-based French Davis Collision; and Columbus, Ohio-based Fred Reiser Auto Body.
The Iowa entry follows the company's debut in Missouri with what the company Sept. 21 announced was the acquisition of the two-shop Dodson Williams Automotive in Springfield, Mo.
"Crash Champions has been looking to enter the Springfield, MO market, and we could not have found a better partner than Dodson-Williams Automotive to continue our quest to be the collision company of choice for our mutual teammates and customers," Crash Champions Chief Operating Officer Alan Saviano said in a statement.
Crash Champions also this fall bought Silver Spring Collision Center in West Bend, Wis., and Precision Collision Centers' three shops in the Kansas City, Mo., area (September) and acquired Fountain Valley, Calif.-based Fountain Valley Bodyworks's two shops (October).
It called 2020 "an already unprecedented year of growth" for the company.
Oklahoma: Fix Auto USA
Fix Auto USA on Nov. 17 said it had reached Oklahoma, its 13th state, after establishing its first locations in Ohio and Utah earlier this year.
"We've always believed in providing accurate and safe repairs to our community, and since day one that has pushed our business forward. Joining Fix Auto USA allows us to take this idea even further, and we're very excited to enhance our offering to the market by leveraging their proven platform," Fix Auto Jenks franchisee Larry Ham said in a statement. "It's exciting to be the first in the market to align with a respected and recognized brand, like Fix Auto USA, and we're very much looking forward to competing at the highest levels in the industry."
Fix Auto USA also operates in Alaska, Arizona, California, Colorado, Idaho, Illinois, Minnesota, Nevada, Oregon and Washington.
"As the inaugural franchise location in the Tulsa, Oklahoma market, it's an honor to welcome Fix Auto Jenks to the Fix Auto USA family of high-performing operators," Fix Auto USA President Paul Gange said in a statement. "Entering Oklahoma is continued indication that operators who are looking to improve their business' position within the marketplace warmly invite us to their communities. Fix Auto USA is now excited to call Oklahoma home and we look forward to building our presence in Tulsa and throughout Oklahoma."
Fix Auto USA also this month announced it had added franchises in Avondale, Ariz.; Phoenix, Ariz.; Tempe, Ariz.; Los Angeles, Calif.; Santee, Calif.; and Stockton, Calif. Earlier this fall, it added a shop in Portland., Ore. (September), and a Maserati-certified facility in Los Angeles, Calif. (October)
"Ever since opening my shop three years ago, I've wanted to offer my local market a superior collision repair option. Joining Fix Auto USA allows me exactly that and much more," Fix Auto Los Angeles-Koreatown owner Eddie Kwon said in a statement. "As I further my integration into the brand, I can see why so many operators choose to join Fix Auto USA to compete in the ever-changing world we find ourselves in."
More information:
Gerber Collision news releases
Westward Ho! Classic Collision joins Gerber, Crash Champions, and Driven Brands in Southern California
Focus Advisors, November 2020
Images:
A slew of expansion announcements between Sept. 1 and Nov. 20, 2020, bring superregional MSOs and two national chains into new states, suggesting a potentially more difficult competitive landscape for both DRP and non-DRP independents there. (KeithBinns/iStock)
Consolidation has brought superregional and national brands into new states. (z_wei/iStock)
Share This: