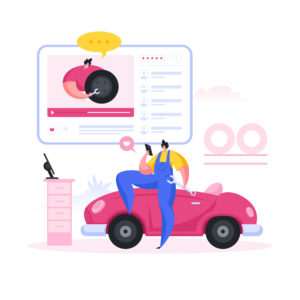 OEM repair procedures are the industry standard, all major collision trade groups and I-CAR agree. Yet some folks apparently still prefer to roll the dice that a YouTuber's technique rather than an automaker's instructions are an acceptable way to fix a vehicle. Unfortunately, even collision repair professionals might also be tempted to seek answers this way as well, according to I-CAR, which throws cold water on that idea in a new article it's allowed us to reprint as a guest column. Read the original version on the I-CAR Repairability Technical Support portal site here.
(For the record, anyone — consumer or professional — can buy a temporary subscription to access official OEM repair procedures. NASTF offers perhaps the most comprehensive collection of links to official automaker instruction sites following the creation of a free login.)
By Scott VanHulle
In our "YouTube anything" world, there's one search category that should never reach your browser: any type of collision repair procedure.
Unfortunately, instead of following industry best practices, an OEM's official collision repair procedure, some individuals are opting for the "quick, YouTube approach to a collision repair," explained Scott VanHulle, I-CAR manager of the Reparability Technical Support portal and OEM relations.  The results, he said, could be disastrous if you are going through an unknown source.
"This approach is truly an accident waiting to happen," he said.  "There are so many misinformed people on social media; so many 'YouTube warriors' trying to show 'what they found to work their own way' which is almost always incorrect and a dangerous way to make a repair."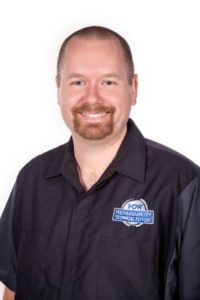 VanHulle is passionate about this growing issue, pointing to a recent YouTube video demonstrating an Advanced Driver Assistance Systems (ADAS) calibration that "printed off of a target and a clip board which is nowhere near the correct size," he said.  'You can't make this stuff up, but it's clearly dangerous for anyone to mimic this approach. The worst part is you also see this method being duplicated all over the place."
Industry protocol
"One of the values of I-CAR training is that we not only walk learners through an example process on a real vehicle, using precise proven methodology of performing a complete, safe, and quality repair, but part of our instruction process explains the 'why' behind it, going over the considerations and 'what ifs,'" he said.
"For instance, if you are trying to decide if a high-strength part can be heated or not since it can react in a number of ways, I-CAR  courses can walk you through that decision process based on facts from the OEM and industry vetted I-CAR best practices.
"Bottom line, every repair is different; you can't apply a general rule of thumb to all repairs," VanHulle said.
OEM procedure 'only trustworthy reference'
Sean Carey, president of SCG Management Consultants, echoes similar feelings.
"The complexity of today's vehicles coupled with the oftentimes interdependency of components requires a technician to become extremely diligent and process driven, making it  no longer safe to say; 'I've removed and replaced hundreds of these bumpers or facias or door mirrors what's going to be different this time'?," Carey explained.  "Well that really is the question the technician should ask and check.  I know for a fact from working at an OEM for years that the components, interactivity and calibration can be different even within current model years.  And please, when you are checking, the OEM procedure is the first, and in my opinion, the only trustworthy reference point."
Carey reinforced VanHulle's views on subjective sources.
"Let me assure you that Google, You Tube and other social media sites are not a reliable source and should never be trusted for OEM procedures and data that can make a difference to a complete, safe and proper repair," he said.
Red flags
VanHulle noted a few common "red flags" of a dangerous online repair source:
Someone promoting a philosophy of "Heat it till it drips; pull it till it rips."
Someone defends an approach with length of experience. "It's not the same car we're repairing today as we did 30 years ago," said VanHulle.
The procedure is based on opinion instead of fact.
The source doesn't advise that OEM information should be consulted.
A source who says, "I tried this and it seemed to work fine" or "I decided to cut it here."
A source unable to show or discuss where they found the documentation for the repair.
VanHulle points to I-CAR's Repairability Technical Support (RTS) portal as a legitimate, accessible online resource available to the inter-industry on any collision repair question or consideration.
"Everything we offer through RTS is documented, using industry vetted and approved I-CAR best practices, and through the OEM repair information," said VanHulle.  "There's no opinion here; we only provide documented facts."
The online portal rts.i-car.com remains free through the end of 2020, as part of I-CAR's Industry Relief Program.
Scott VanHulle is I-CAR manager of the Reparability Technical Support portal and OEM relations.
More information:
"YOUTUBING REPAIR PROCEDURES? It's Like 'An Accident Waiting To Happen'"
I-CAR Collision Reporter, November 2020
NASTF website with links to OEM repair procedure websites
Featured image: I-CAR Repairability Technical Support and OEM technical relations manager Scott VanHulle is shown. (Provided by I-CAR)
Share This: