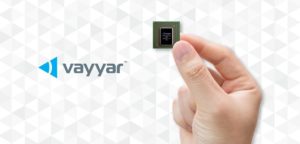 Vayyar on Tuesday said its production-ready "radar-on-chip" could save OEMs and suppliers "hundreds of millions of dollars each year" by taking over jobs normally spread across multiple sensors.
Such consolidation might prove convenient for collision repairers and insurers: Fewer sensors to buy, accommodate with repair procedures or calibrate means reduced complexity.
"(I)nstead of working with multiple different systems, this unifies everything," Vayyar marketing director Malcolm Berman wrote in an email Thursday when asked if running multiple applications off a single device simplified calibration for an auto repairer.
These benefits might not be limited to just a few models either; Vayyar stressed the affordability of its technology, which might bode well for mass-market usage.
Vayyar said the average vehicle today sported more than 100 sensors, "with analysts predicting that this will double by 2030." The supplier said some of them only have a single job.
"By replacing multiple sensors with our multifunctional, scalable platform, the possibilities for simplicity and savings are substantial. In addition, regulations and standards are rising and to achieve 5-star ratings, automakers are moving away from traditional solutions," Vayyar automoative head Ian Podkamien said in a statement. "Our multi-award winning technology, recognised by organisations such as CLEPA, equips vehicles with the instincts to save lives, providing uncompromising and affordable safety. What's more, its price point is similar to a single-function 3×4 2D/3D radar solution, but with substantial added value."
The chip includes a digital signal processor, microcontroller and up to 48 transceivers. Vayyar said it has an "exceptionally high resolution and an extremely wide field of view," can process signals in real-time and accommodate over-the-air software updates to add "future safety features."
"Capable of seeing through objects and able to operate effectively in all weather conditions, Vayyar's single-chip solution can replace over a dozen other sensors and negates the need for expensive LIDAR and cameras," Vayyar wrote in a news release Tuesday.
"Within the cabin, one multifunctional Vayyar chip can support a multitude of systems, including intruder alerts, Child Presence Detection, enhanced Seat Belt Reminders and eCall to alert emergency services in the event of a crash. It delivers a revolutionary level of safety, utterly unobtainable with traditional single-function sensors."
It seems an OEM who spreads such functions across multiple sensors might need to require multiple calibration operations during a repair. Berman said this hypothetical wouldn't be the case if the features were all delegated to the single radar-on-chip.
"Just a single calibration is needed," he wrote.
Though accommodating in this regard, the Vayyar radar-on-chip still might come with some repair restrictions found in traditional ADAS sensors. We asked about limitations related to paint mil thickness and repairs over the substrate covering the radar chip.
"For Vayyar sensors, as with any other electronics in the vehicle, repair will need to be done in accordance with OEM specific instructions," Berman wrote. "In terms of paint, the sensors can operate through paint, but they do not see through metal."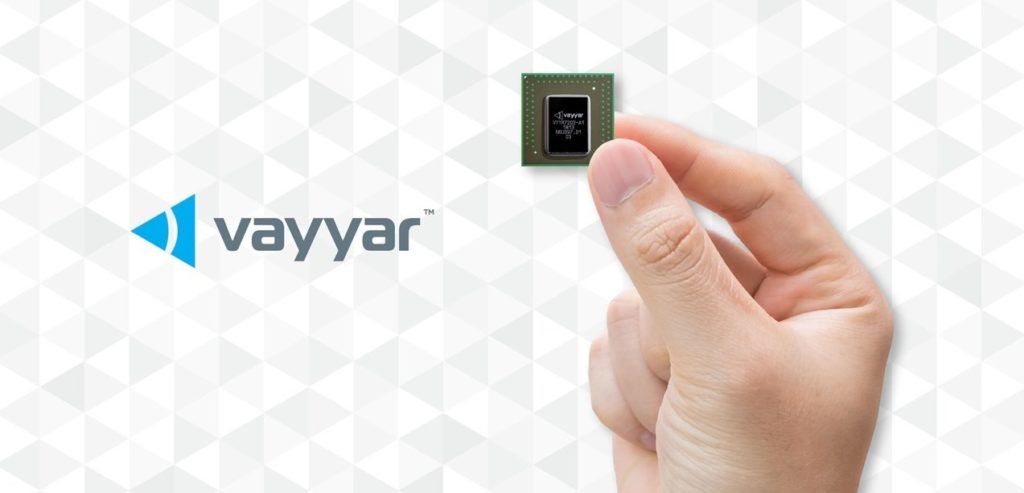 More information:
"Vayyar 4D Imaging Radar Sensor Set To Revolutionise Automotive Safety By Cutting Complexity And Costs"
Vayyar via PR Newswire, Dec. 15, 2020
Featured image: Vayar's radar-on-chip is shown. (Vayyar via PRNewsfoto)
Share This: