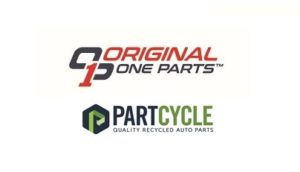 Reconditioned parts vendor Original One Parts last week announced it had bought electronic parts procurement system PartCycle.
Terms of the acquisition were not disclosed. It appears to be Original One's first major purchase since being taken over itself this summer by private equity firm Kinderhook Industries. Kinderhook remarked at the time that it had bought 85 other automotive aftermarket companies prior to Original One.
The five-year-old, Florence, Ala.-based PartCycle connects recyclers with auto parts buyers through an online marketplace. The company says it vets sellers internally and holds them to requirements including:
• Provide quality vehicle dismantling, inventory procedures & part testing
• Offer a minimum warranty period of 180 days
• Allow returns for at least 30 days
• Have timely & friendly responses to Buyer inquiries
• All parts must have a valid prices & quality rating (Minor formatting edits.)
Original One Parts buys, reconditions and sells recycled parts. It said it would buy parts from PartCycle's network of vendors and sell them using the PartCycle technology.
"Original One Parts plans to leverage PartCycle's platform as a full-service e-commerce solution for our line of products," CEO Wade Hilburn said in a statement. "PartCycle will immediately enhance Original One Parts technology capabilities, as well as expand our parts procurement and recycler relationships."
"PartCycle's strong relationships with licensed recyclers will also enable Original One Parts to vastly expand its parts purchasing which will be a big boost for recyclers," Original One Executive Chairman Jerry Sullivan said in a statement.
PartCycle has said that only 0.5 percent of the $22 billion spent on recycled auto parts in 2012 involved a transaction online. The proportion has no doubt expanded significantly since then, but it still raises a point about the potential for companies like PartCycle and Original One Parts.
Original One's website includes a part search capability, but it's unclear if you can actually complete the transaction there. It's also available as a preferred vendor on APU, CCC, Mitchell and PartsTrader.
PartCycle President Ryan Anderson and his staff will remain on as Original One employees.
"We are very excited to join forces with Original One Parts and Kinderhook Industries," Anderson said in a statement. "Our technology and years of industry experience within the management team puts us in a unique position to have an immediate positive impact on the Original One Parts certified parts program."
More information:
Featured images: Original One Parts on Dec. 17, 2020, announced it had purchased PartCycle. (Provided by Original One Parts, PartCycle)
Share This: