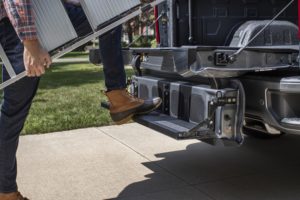 General Motors last year announced two pieces of existing technology would be expanded to what's debatably more mainstream models for the first time, and we thought collision repairers might be interested.
Multiway tailgates
Chevrolet announced in fall 2020 that 2021 Silverado 1500 buyers will be able to upgrade their tailgate to the six-function "Multi-Flex" version previously only found on GMC Sierras.
"The Multi-Flex Tailgate will be available in early 2021 on all new Silverado 1500 models," Chevrolet wrote in September. The tailgate can hold 375 pounds and be manipulated with buttons on the tailgate or with a key fob.
The tailgate debuted as standard on higher-end 2019 GMC Sierra trims and on the 2019 Sierra AT4. It is now also standard on the SLE and Elevation trims for the 2021 model year and will also come to the 2022 HUMMER EV.
More standard MultiPro tailgates on Sierras and optional MultiFlex tailgates on Silverados make it a greater consideration for repairers and insurers. Particularly as the back of a vehicle tends to court collisions.
Federal crash data found 32.3 percent of all collisions and 32.8 percent of crashes without injury in 2018 involved rear-ending. In 2014, the Insurance Institute for Highway Safety's Highway Loss Data Institute reported 16.1 percent of collision claims involved rear-end damage, with an average severity of $3,340.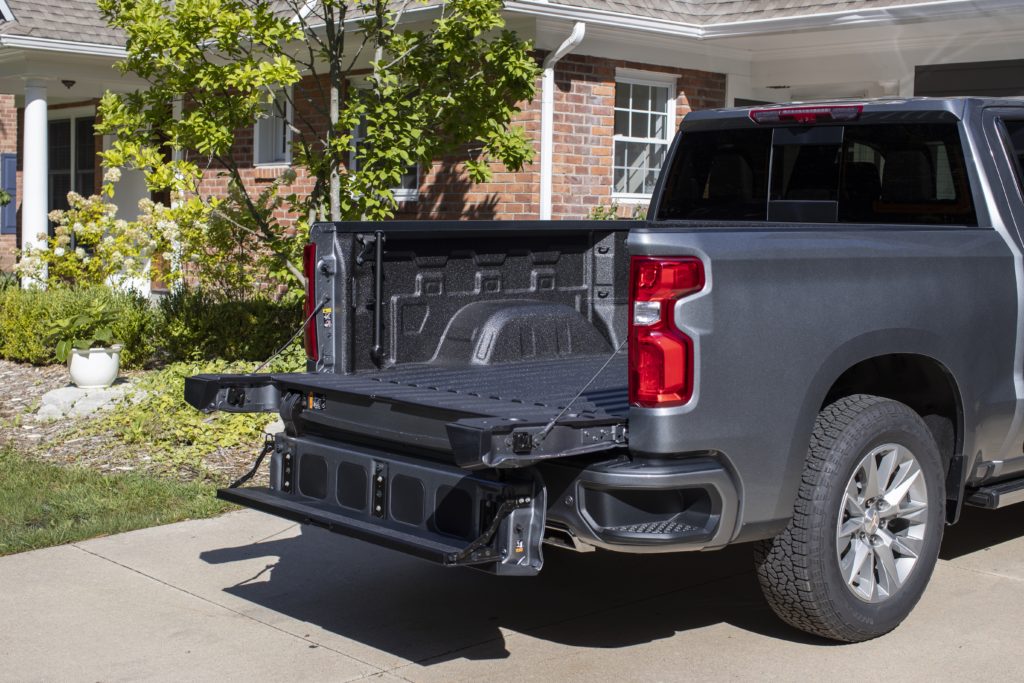 More 'Super Cruise'
General Motors also late last year announced it would expand its sort-of-self-driving feature "Super Cruise" from Cadillacs to the 2022 GMC Sierra 1500 Denali and the 2022 Chevrolet Bolt EUV.
"The Sierra 1500 Denali will have the latest version of Super Cruise including the introduction of the ability to trailer while driving hands free," GMC wrote in a news release Dec. 9, 2020. GMC said it would arrive late in the 2022 model year.
As for the completely new 2022 Bolt EUV, "it will be the first Chevrolet vehicle to feature Super Cruise, the industry's first true hands-free driving technology for the highway," Chevrolet wrote Aug. 26, 2020.
Body shops have likely already worked on vehicles with Super Cruise; it's existed as far back as the 2018 Cadillac CT6 and since been expanded to other Caddys — including the Escalade. GM has also already said it would bring Super Cruise to the GMC make with the 2022 HUMMER EV.
But the tech reaching the Sierra and upcoming Bolt EUV could present repairers with notable bursts in prevalence.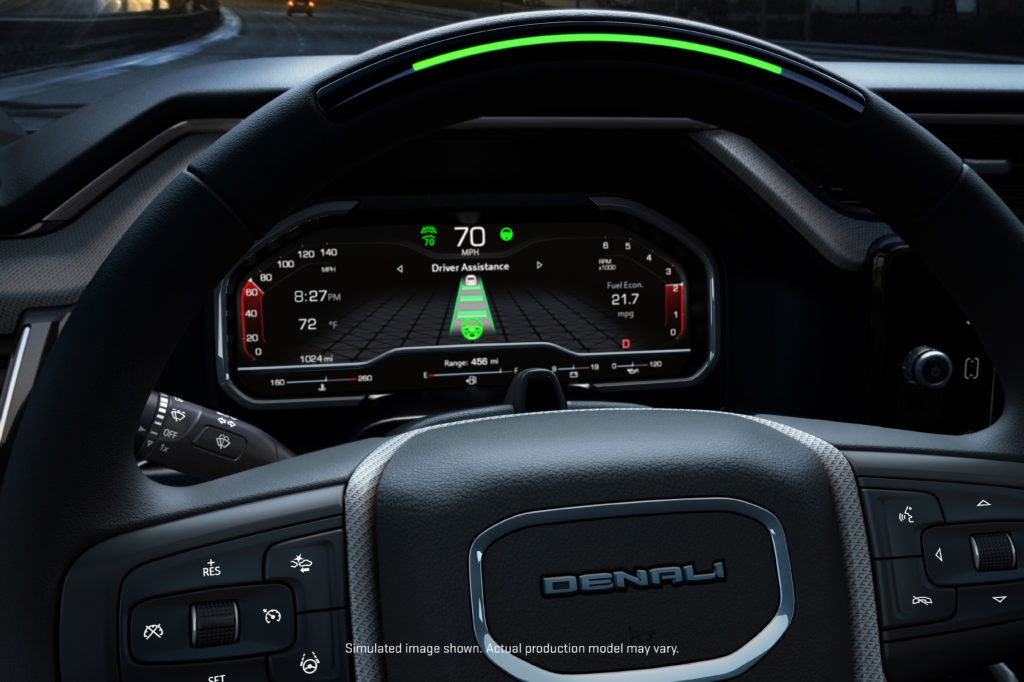 The 2022 HUMMER sells for around $100,000, and lower-priced versions coming for 2023 and 2024 still go for around $80,000 and up. Interest appears to be high, but a truck that expensive isn't going to be ubiquitious.
On the other hand, a customer can certainly buy a 2021 CT4 V-Series with Super Cruise for less than a base 2021 GMC Sierra Denali.
But GM also sells way more GMC Sierras, (126,063 in Q1-Q3 2020 compared to 2,168) and the OEM in 2017 mentioned that 30 percent of all GMCs sold are Denalis.
Meanwhile, the premium trim of the sedan Bolt is still $10,000 cheaper then the Caddy. This suggests that the "Electric Utility Vehicle" version could be had at a mass-market friendly price, even with the cost of Super Cruise. Bolt EUV manufacturing begins in summer 2021.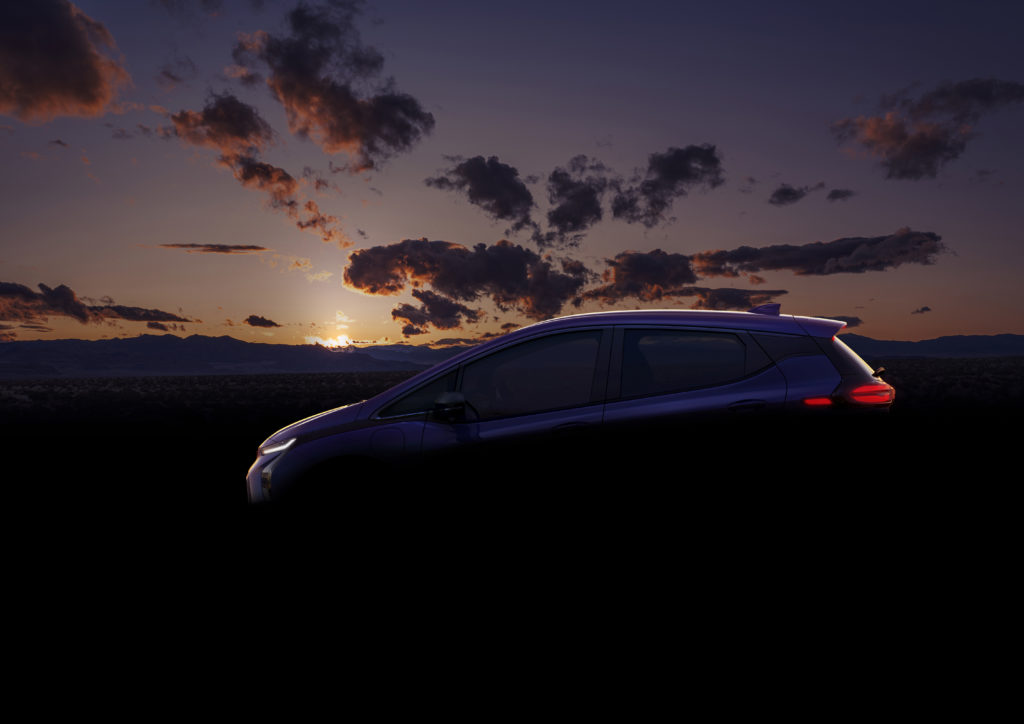 This would seem to raise the odds that an auto body repairer comes in contact with the hands-off, eyes-on Level 2 autonomous ADAS. The feature permits the driver to take their hands off the wheel and let the vehicle steer and propel itself on certain designated roadways. However, the human is still required to monitor the road and be able to take over.
"Super Cruise utilizes a driver attention system and precision LiDAR map data in addition to real-time cameras, sensors and GPS," GMC wrote of Super Cruise. "The driver attention system uses a small camera located on the top of the steering column and works with infrared lights to determine where the driver is looking whenever Super Cruise is in operation. If the driver attention system detects the driver has turned their gaze away from the road ahead for too long, the steering wheel light bar will prompt the driver to return their attention to the road."
More information:
"2021 CHEVROLET SILVERADO 1500 ADDS NEW MULTI-FLEX TAILGATE AND TRAILERING ENHANCEMENTS"
Chevrolet, Sept. 21, 2020
"GMC Sierra to Feature Super Cruise Hands-Free Driver Assistance Technology"
GMC, Dec. 9, 2020
"CHEVROLET SHARES GLIMPSE OF REFRESHED BOLT EV AND NEW BOLT EUV"
Chevrolet, Aug. 26, 2020
General Motors OEM repair procedures
Images:
The 2021 Chevrolet Silverado will offer a "Multi-Flex Tailgate" on all trims. (Provided by Chevrolet)
The 2022 GMC Sierra 1500 Denali will offer Super Cruise. (Provided by GMC)
The 2022 Chevrolet Bolt EUV is shown. (Provided by Chevrolet)
Share This: