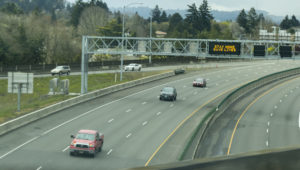 A ValuePenguin "State of Auto Insurance in 2021" report announced last week estimated that auto insurance rates this year represent a 1.7 percent decline — the first decrease in more than a decade.
"The rate decrease in 2021 is an anomaly caused by fewer Americans driving in 2020 due to the COVID-19 pandemic," the LendingTree subisidiary wrote in a news release Jan. 7. "Less drivers on the road, and a steep reduction in claims brings the average cost of Auto Insurance in 2021 to $1,636."
CCC recently reported that repairable auto claims fell 21.3 percent in 2020. They were still down 19.5 percent in December 2020.
Arkansas, Ohio and Michigan premiums fell more than 4 percent, which ValuePenguin called the largest in the nation. Arkansas was down nearly 5 percent.
ValuePenguin called the reduced national average premium still "significantly higher" than a decade ago, representing a 106 percent increase over 2011. It also predicted rates would rise next year.
"Rates Will Rebound in 2022 and Here's Why: As Americans get back to normal, auto insurance rates will rise again," ValuePenguin wrote. "The increase in distracted driving, and more expensive claims from smart technology in vehicles will continue to drive rate increases." (Emphasis ValuePenguin's.)
Bureau of Labor Statistics CPI data from 2011 to 2020 (the last year available) found auto insurance prices rose more than 40.1 percent during that decade. The cost of auto body work only rose 24.9 percent, and prices overall — i.e., the U.S. inflation rate — only rose 15.1 percent.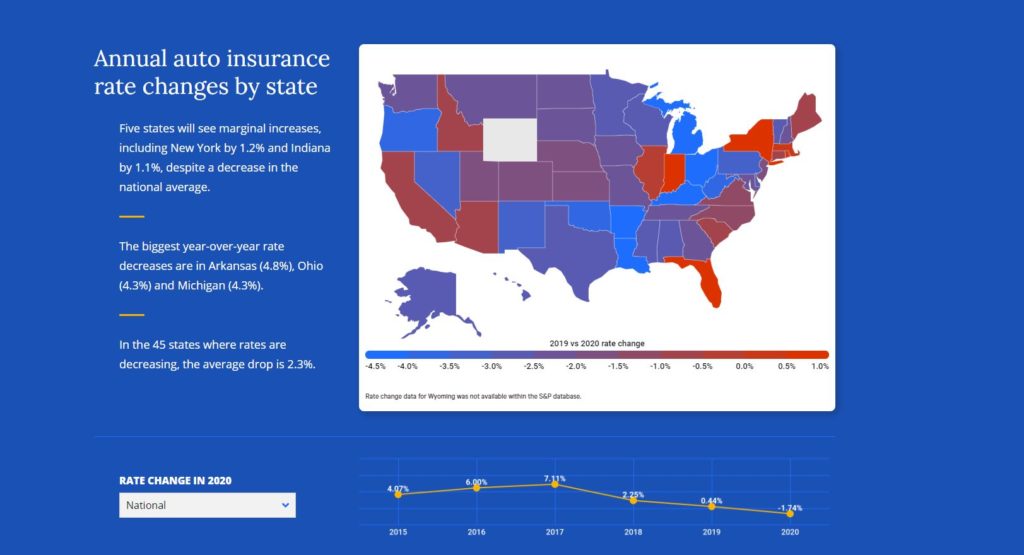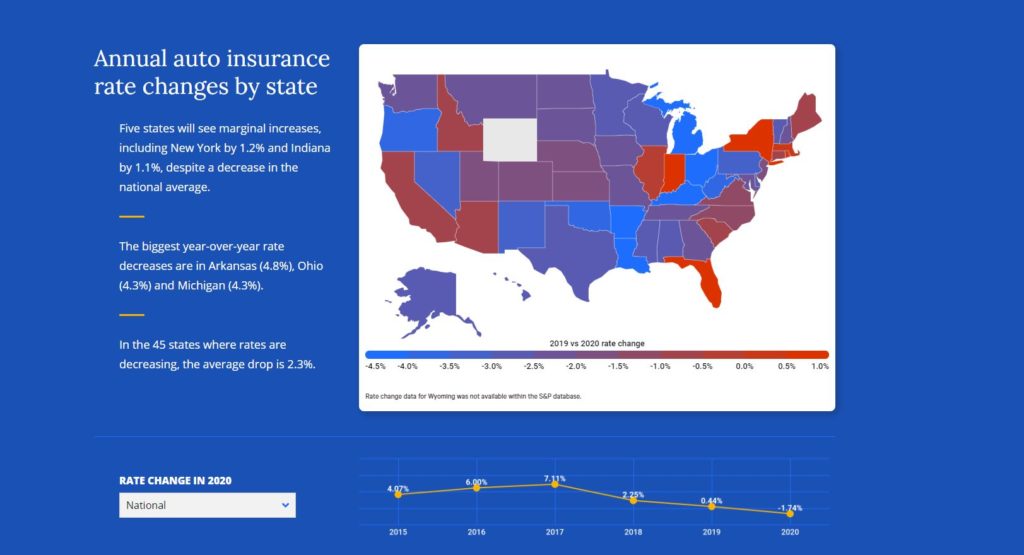 ValuePenguin said its 2021 "State of Auto Insurance" looked at RateWatch filings and 15 million auto insurance quotes across 72 insurers.
The company's analysis specifically compared rates for a 30-year-old man driving a 2015 Honda Civic EX buying a policy offering $50,000 per person /$100,000 per accident bodily liability and underinsured/uninsured motorist bodily injury coverage, personal injury protection, $25,000 property damage liability coverage and $500-deductible comprehensive and collision policies. The hypothetical driver had average credit history and no other prior traffic violations.
ValuePenguin said quotes could differ from as much as 242 percent between insurers. It also noted that switching one's deductible from full comprehensive and collision coverage (presumably, this would be a $0 deductible) to minimum high-deductible protection could knock the cost of having both auto body protections from $2,390 to $937.
The cost here is interesting in that CCC's "Crash Course" says the average repairable vehicle severity in 2019 was just $3,225 — cheaper to pay out-of-pocket than two years at the max premium. (Of course, this figure aggregates a variety of estimates written in CCC, not just body shop final bills at door rates.) The average totaled vehicle in 2019 was worth $9,861, and the average repairable vehicle value was $16,488, according to CCC.
More information:
"Auto Insurance Rates Decreasing in 2021 for the First Time in a Decade"
ValuePenguin via PRNewswire, Jan. 7, 2021
"State of Auto Insurance in 2021"
ValuePenguin, January 2021
Images:
A sign on Interstate 84 in Oregon on March 29, 2020, encourages staying home during the COVID-19 pandemic. (egexplorer/iStock)
A ValuePenguin "State of Auto Insurance in 2021" report announced Jan. 7, 2021, estimated that auto insurance rates this year represent a 1.7 percent decline — the first decrease in more than a decade. (Provided by ValuePenguin)
Share This: