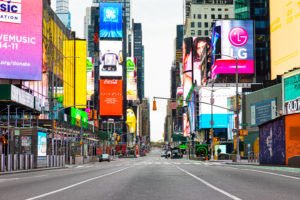 CCC reported that repairable auto vehicle claims were down 21.3 percent in 2020 — and 26 percent if comprehensive claims were discarded.
The second quarter proved the worst for auto body shops, with all repairable claims down 35 percent from 2019. Claims proceeded to hover at around 20 percent for the rest of the year: The third quarter represented a 20.2 percent decline over 2019, and the fourth quarter finished down 19.7 percent.
December 2020 did slightly better than the fourth quarter as a whole, down 19.5 percent from 2019. Idaho was actually up over December 2019.
"Non-comprehensive repairable appraisal counts however reversed course again in Nov'20 and Dec'20, as the CDC recommended people forgo holiday travel, and a third wave of the virus drove up new COVID-19 cases, hospitalizations, and fatalities," CCC wrote. "Even numerous winter storms with lots of ice failed to lift accident counts in December, since many drivers were off the roads altogether, working remote and doing much of their holiday shopping online."
Auto body shops and other small businesses who saw revenue decline 25 percent any quarter in 2020 are eligible for up to $2 million in Paycheck Protection Program "second draw" loans. The Small Business Administration opened that program Wednesday to community financial institutions and intends to take applications from patrons of other lenders soon.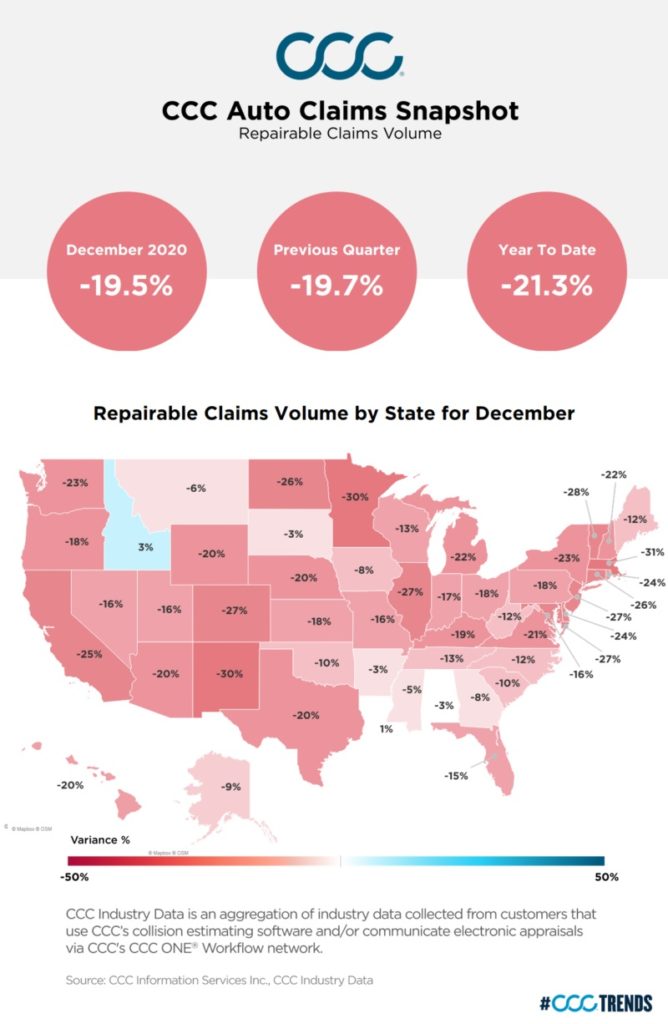 CCC director and analyst Susanna Gotsch in a Jan. 8 video offered some optimism: "In 2021, repairers should see repair volumes up from 2020," she said. However, she anticipated the metric would still represent a decline from 2019 tallies.
"Repairer will have to remain nimble," seeking new sources of revenue, she said.
Gotsch suggested scanning, reprogramming and calibrations could be potential income streams, though repairers would have to understand the requirements for an individual vehicle.
Another option might be to pursue more retail work, which at least appears to have the virtue of being stable.
CCC data posted this month by Gotsch shows customer-pay repair orders appearing to fluctuate less dramatically than insurer-pay ROs in 2020. Maaco has reported significant success by focusing on the former market during the pandemic.
Gotsch cited a Nov. 9, 2020, Romans Group virtual MSO Symposium estimate projecting about 11 percent of the collision industry's revenue is consumer-paid. Romans Group founder Vincent Romans during the event also described the collision repair industry a $38.3 billion concern. In theory, that'd work out to a more than $4.2 billion customer-pay market.
Romans also estimated Nov. 9, 2020, that the average shop did about $1.2 million in 2019. A 21.3 percent decline would put the shop down $255,600 this year.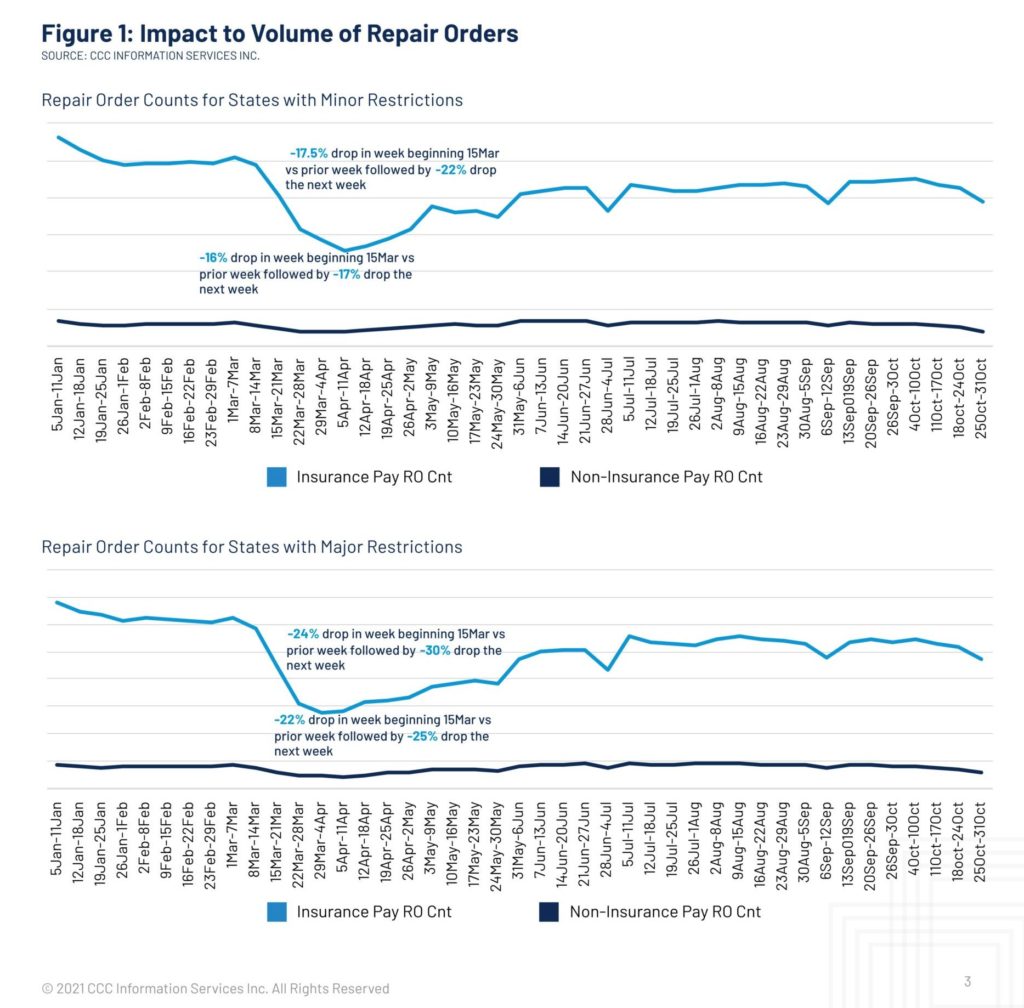 More information:
"COLLISION REPAIR INDUSTRY: A POST-PANDEMIC LOOK FORWARD."
CCC, January 2021
"CCC Auto Claims Snapshot – December 2020"
CCC, January 2021
"CCC Trends with Susanna Gotsch – January 2021"
CCC YouTube channel, Jan. 8, 2021
Images:
The Times Square area of New York City, N.Y., is shown March 28, 2020, during the COVID-19 pandemic. (nycshooter/iStock )
CCC estimated a 21.3 percent decline in repairable vehicle claims in 2020. (Provided by CCC)
CCC estimates of retail-pay and insurance-reimbursed collision repair orders through Oct. 31, 2020. (Provided by CCC)
Share This: