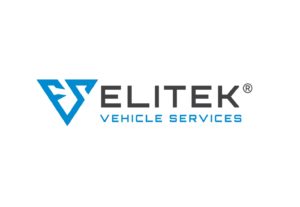 LKQ on Wednesday announced it consolidated its mobile services companies VeTech Automotive Electronics and Elite Electronics under a single Elitek Vehicle Services brand.
LKQ bought Elite and VeTech in 2019. It said it had grown them into "the largest U.S. provider of mobile, on-site vehicle services" for fleets and auto repairers.
Asked if the consolidation meant prices would change or new services would be available for repairers who had previously just used one company or the other, LKQ referred us to its website.
"Services were and remain very similar," the company also wrote in an email.
According to an Internet Archive look at the website Nov. 26, 2020, VeTech provided calibrations, diagnostics and programming and also offered work on connectors, wire harnesses and air conditioning systems.
LKQ in 2019 described Elite as providing services like calibrations and diagnostics but also mentioned capabilities like mechanical services and frame and airbag replacements.
"Elitek provides a full array of repair solutions including diagnostics and calibration, re-flashing, programming, pre and post collision repair diagnostics, airbag replacements, theft and vandalism repair, frame replacements, air conditioning service, and other mechanical services," LKQ wrote in its Wednesday news release.
LKQ also promises to indemnify auto body shops for the results of calibration done by Elitek on vehicles repaired with LKQ's parts, continuing a pledge that had existed on VeTech and Elite's work. LKQ in 2019 described both VeTech and Elite as using OEM tools and processes for calibrations.
More information:
"LKQ Corporation Expands Its Services Business Under a Single Brand Name With Elitek® Vehicle Services"
LKQ, Jan. 13, 2021
Featured image: The logo of the new LKQ company Elitek, which replaces LKQ's Elite Electronics and VeTech brands, is shown. (Provided by Elitek)
Share This: