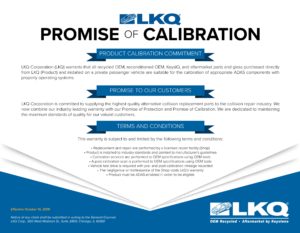 LKQ on Wednesday announced both a guarantee its recycled and aftermarket parts could be calibrated and a "full indemnification" of any shop relying on its calibration companies' services.
"LKQ Corporation (LKQ) warrants that all recycled OEM, reconditioned OEM, KeysIQ, and aftermarket parts and glass purchased directly from LKQ (Product) and installed on a private passenger vehicle are suitable for the calibration of appropriate ADAS components with properly operating systems," a certificate accompanying the news release states.
"As an added benefit, LKQ provided further assurance by supplementing the Promise of Calibration to include the actual diagnostic and calibration labor operation," LKQ wrote in the news release. "When performed by an LKQ Company (Elite Electronics, VeTech Automotive Electronics, etc.) LKQ stands behind those calibration operations with full indemnification, providing industry stakeholders even greater confidence."
LKQ North American sales and marketing Vice President Terry Fortner said Tuesday both companies would use OEM tools and procedures to calibrate cars.
"That's what they do now," he said.
In a similar vein, LKQ's "Promise of Calibration" on parts is contingent on a body shop having calibrated the vehicle and performed a post-calibration scan "to OEM specifications using OEM tools." The repairer must also test-drive the car "with pre- and post-calibration mileage recorded."
The LKQ component must be "installed to industry standards and painted to manufacturer's guidelines."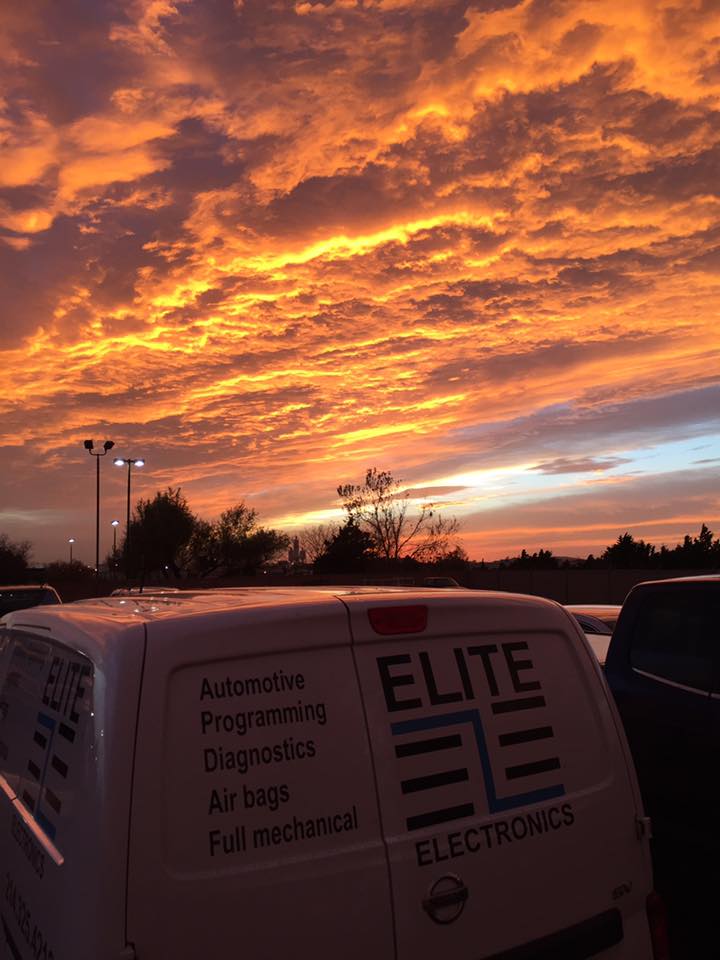 Asked about the "industry standards" phrase, Fortner said it was meant to reflect situations when a shop would rely on direction from other applicable parties, such as following I-CAR, tool manufacturers and coatings companies' guidance. It wasn't defining the concept by what the majority of shops in a market happened to be doing, according to Fortner.
"We're not gonna honor it if it's improperly installed," Fortner said.
LKQ's older Promise of Protection also requires a shop to install parts following repair procedures (with the exception of parts selection, obviously).
Both the Promise of Protection and its new promise of indemnification for its calibration companies' work are fairly straightforward. LKQ says it'll protect the shop if a lawsuit arises with a part or calibrated system post-repair.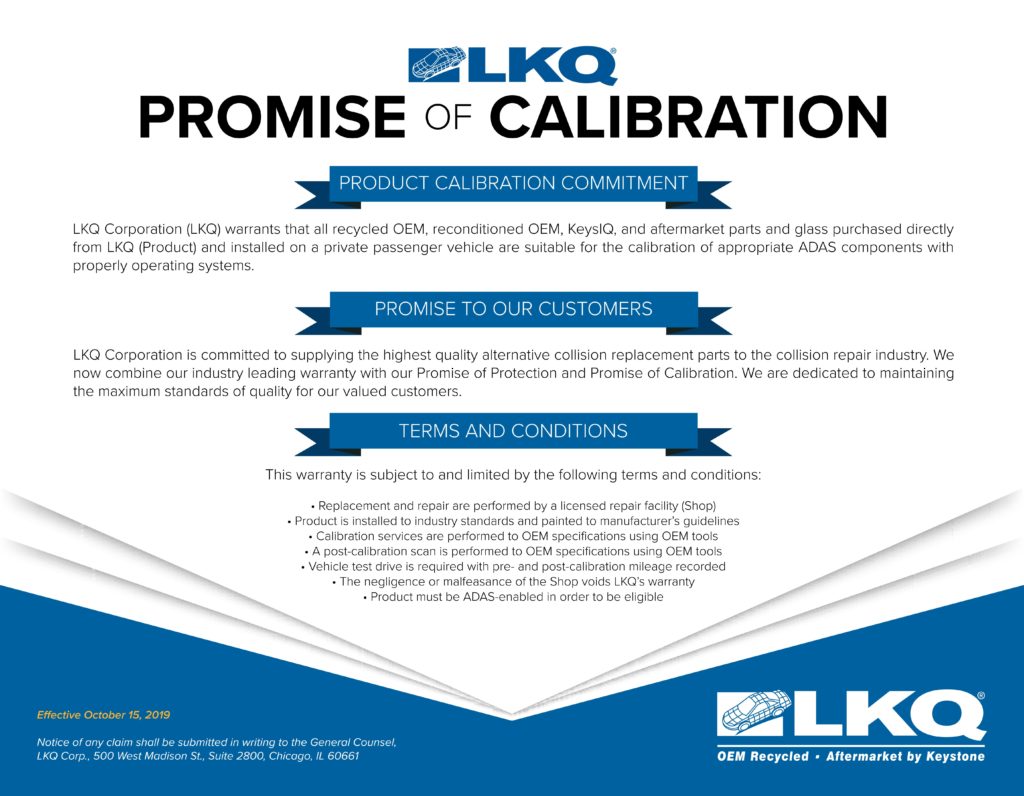 Asked what a "Promise of Calibration" meant in practice, Fortner said, "We'll warranty that it'll calibrate. … It is what it is."
Asked if this meant LKQ would cover the cost of the labor and rental car if a part proved uncalibrateable and needed a redo, he said that would be a case-by-case question.
The Promise of Protection states "LKQ has the absolute right to select, appoint and control any legal counsel provided for the defense of the Repair Shop." However, Fortner said Tuesday the shop can pick their own counsel under the Promise of Protection, and LKQ's counsel would work with the shop's. The same would be the case under the new pledge to indemnify a shop for the work of LKQ subsidiaries like Elite, he said.
"Providing this level of comfort and commitment for our parts and services benefits all stakeholders within the collision repair and glass industries including repair shops, insurers, and most importantly, vehicle owners. No other alternative parts provider supports and services customers like LKQ", Fortner said in a statement Wednesday.
More information:
"LKQ Corporation Announces its Promise of Calibration"
LKQ, Nov. 6, 2019
LKQ Promise of Calibration certificate
LKQ, Oct. 15, 2019
LKQ Promise of Protection certificate
LKQ, April 1, 2012
Images:
LKQ on Nov. 6, 2019, announced both a guarantee its recycled and aftermarket parts could be calibrated and a "full indemnification" of any shop relying on its calibration companies' services. (Provided by LKQ)
An Elite Electronics van is seen in Oklahoma. (Provided by Elite Electronics)
Share This: