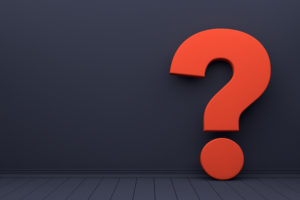 SCRS' recent release of more than two dozen 2018 state department of insurance responses to an inquiry about OEM repair procedures found confusion about the concept from at least one agency which provided an answer focusing solely on parts.
Asked about state rules or agency policy related to insurers using automaker repair procedures, multiple states said no such law existed, but laws governing OEM parts were on the books. In these cases, it seemed the DOIs understood the distinction and were simply trying to answer the question comprehensively. ("No, our laws don't discuss X, just Y.)
For example, Arkansas Insurance Deputy Commissioner Suzanne Tipton wrote: "The statute, as previously discussed, only requires notice where aftermarket, as opposed to OEM parts will be used. The Arkansas Insurance Code and Rule 43 are silent as to the use or non-use of OEM procedures, and therefore no such policy provision would be expected or required."
But at least one state's answer indicated the regulators responding might not have understood the difference at all — which could pose a problem in a situation where a consumer needs the agencies' help to be reimbursed for work declared necessary by the manufacturer to restore the vehicle.
SCRS said it had asked:
Is your department charged with consumer protection and the entity who serves as the regulatory agency to govern and supervise the business of insurance in your state?
Are claims settlement practices a part of that regulatory oversight? …
Is there anything that holds insurers and insurance policies sold in your state accountable to recognize manufacturer documented procedures as a basis for settling claims and loss indemnification?
Would your department consider it a "reasonable" expectation that if an OEM repair procedure or instruction existed, that the claim should cover the associated costs?
Would your department expect consumers to be clearly notified through exclusions in the policy where costs associated with documented OEM procedures would not be covered; otherwise, allowing a consumer to reasonably assume they would be?
If there is a dispute between a consumer and their insurance carrier over the cost to restore their vehicle to preloss condition in accordance with manufacturer documented procedures, is your department the correct one to address those issues and provide consumer protection?

If yes, please explain?
If no, who is the appropriate consumer protection body to do so? (Minor formatting edits.)
"As it relates to claims for vehicle repairs, the Unfair Insurance Trade Practices Act, Neb. Rev. Stat. § 44-1522 et seq., the Unfair Insurance Claims Settlement Practices Act, Neb. Rev. Stat. § 44-1536 et seq., the Unfair Property and Casualty Settlement Practices Rule, Title 210 Neb. Admin. Code Chapter 60, and, most specifically, the After Market Parts Regulation, Title 210 Neb. Admin. Code Chapter 45 would guide the Department's review of any consumer complaint related to the use of after-market parts," Nebraska Department of Insurance legal counsel Robert Bell wrote.
The rest of his response merely confirmed the DOI has oversight over insurers and directs the organization to the DOI and Legislature's websites for the text of rules and statutes.
West Virginia's response — from then-Insurance Commissioner Allan McVey himself — was completely about parts.
"We received your letter which I have attached asking for information about how our state addresses OEM parts," McVey wrote. "I am attaching WV Informational Letter No.97 which outlines legislation passed in our state which has been effective since May, 1996 and I believe answers your inquiry. For further clarification you can access Senate Bill 402 which is on our website, wvinsurance.gov if you need any additional information about this subject. I am glad we were able to answer your inquiry and if you need anything else please let us know and we will be happy to assist you."
However, 20-year veteran Progressive corporate claims counsel James Dodrill just took over as West Virginia's insurance commissioner Monday. He might be more familiar with the difference between OEM parts and OEM procedures, so the jury's out for now on that DOI.
Proper understanding of the issue will be necessary at every state DOI, both to regulate insurance claims behavior and to contribute to the statehouse discussion as repairers and OEMs pursue manufacturer procedure legislation.
For example, alternative parts giant LKQ disputes OEM recommendations related to part selection, but it doesn't dispute the OEM instructions on how to install the part in question.
The company's parts (aftermarket, salvage and remanufactured) must generally be installed just like an OEM part to keep the shop eligible for the LKQ Promise of Protection, according to North America Sales and Marketing Vice President Terry Fortner.
LKQ Remanufacturing Vice President Scott Miller said that while LKQ's reman process starts with reverse engineering the product to ensure that any original factory (OE) defects were removed, he agreed that a shop's installation of the final remanufactured part would follow OEM guidelines.
Nebraska and West Virginia are still ahead of the 21 states which didn't even respond at all to SCRS. The holdouts to date include Alabama, Alaska, Colorado, Connecticut, Delaware, Hawaii, Indiana, Kentucky, Louisiana, Massachusetts, Michigan, Missouri, New Hampshire, New Jersey, New Mexico, New York, North Carolina, Oklahoma, South Carolina, Texas, Vermont and Wyoming.

Montana and CAPA-certified parts
On a related note, Montana seemed to understand the difference between parts and procedures, but its comments to SCRS revealed a state view on aftermarket parts that we thought readers might also find interesting.

"I am not aware of any specific regulation that would require an insurer to comply with vehicle manufacturer instructions on repair procedures," Montana Deputy Insurance Commissioner Bob Biskupiak wrote.
"We have relied on Montana Court applications of 'Made Whole' to require that insurers return insureds and claimants 'as close as practicable' to their pre-loss condition and to my knowledge this has included accepting that any CAPA certified replacement part or used reconditioned part that can be guaranteed by the insurer to be in as good or better condition than the part that existed pre-loss would meet the criteria for being 'as close as practicable' to the pre-loss condition of the vehicle. …
"Montana has, historically, held that CAPA certified after-market parts and used reconditioned parts are an acceptable, industry standard method of repair. I don't know that use of OEM parts or procedures would or would not be considered 'reasonable expectation'. …
"We have also argued for use of OEM parts when it becomes clear that the after-market parts prescribed by the insurer are inferior in quality and do not fit or function as the originals."
It sounds like uncertified parts might not fly in Montana.
More information:
SCRS department of insurance responses
Featured image: A question mark. (akinbostanci/iStock)
Share This: