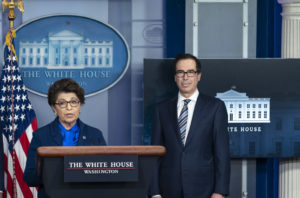 The Small Business Administration announced Wednesday it would let all small businesses apply for "first" or "second draw" Paycheck Protection Program loans on Tuesday, Jan. 19.
Small businesses who use smaller lenders — those with $1 billion or less in assets — can apply starting Friday, Jan. 15, at 9 a.m. ET, the agency said.
The SBA has already opened up PPP lending to companies who patronize community financial institutions, "as part of the agency's ongoing efforts to reach underserved and minority small businesses."
"We are pleased to have opened PPP loans to CDFIs, MDIs, CDCs, and Microloan Intermediaries.  The PPP is already providing America's small businesses hardest hit by the pandemic with vital economic relief," Treasury Secretary Steven Mnuchin said in a statement Thursday. "As the Program re-opens for all First and Second Draw borrowers next week, the PPP will allow small businesses to keep workers on payroll and connected to their health insurance."
The agency's granting the 5,000 $1 billion-or-less lenders a little extra lead time as well Friday was meant to "continue its emphasis on reaching smaller lenders and businesses," according to the SBA.
So to reiterate: If your body shop banks with/borrows from a community financial institution, you can apply for a first or second PPP loan now. If your lender isn't a community institution but has no more than $1 billion in assets, your shop can apply starting Friday, Jan. 15. If you use a larger bank or another type of eligible lender that doesn't fit in those other two categories, your shop can apply Tuesday, Jan. 19.
"A second round of PPP could not have come at a better time, and the SBA is making every effort to ensure small businesses have the emergency financial support they need to continuing weathering this time of uncertainty," SBA Administrator Jovita Carranza said in a statement. "SBA has worked expeditiously to ensure our policies and systems are re-launched so that this vital small business aid helps communities hardest hit by the pandemic. I strongly encourage America's entrepreneurs needing financial assistance to apply for a First or Second Draw PPP loan."
First draw loans are open to anyone who didn't get a PPP loan during the program's original April 3-Aug. 8, 2020, run. The SBA called the original PPP, which disseminated more than $525 billion, a "historic success" that helped preserve jobs for 51 million Americans at 5.2 million businesses.
No collateral or guarantee is required, and there's no fee to apply.
Companies can borrow the equivalent of 10 weeks of payroll capped at $100,000 per employee. The money can only be spent on "payroll costs, including benefits, and may also be used to pay for mortgage interest, rent, utilities, worker protection costs related to COVID-19, uninsured property damage costs caused by looting or vandalism during 2020, and certain supplier costs and expenses for operations." (Congress added new categories in December 2020 when it reopened the PPP and created the "second draw" program.)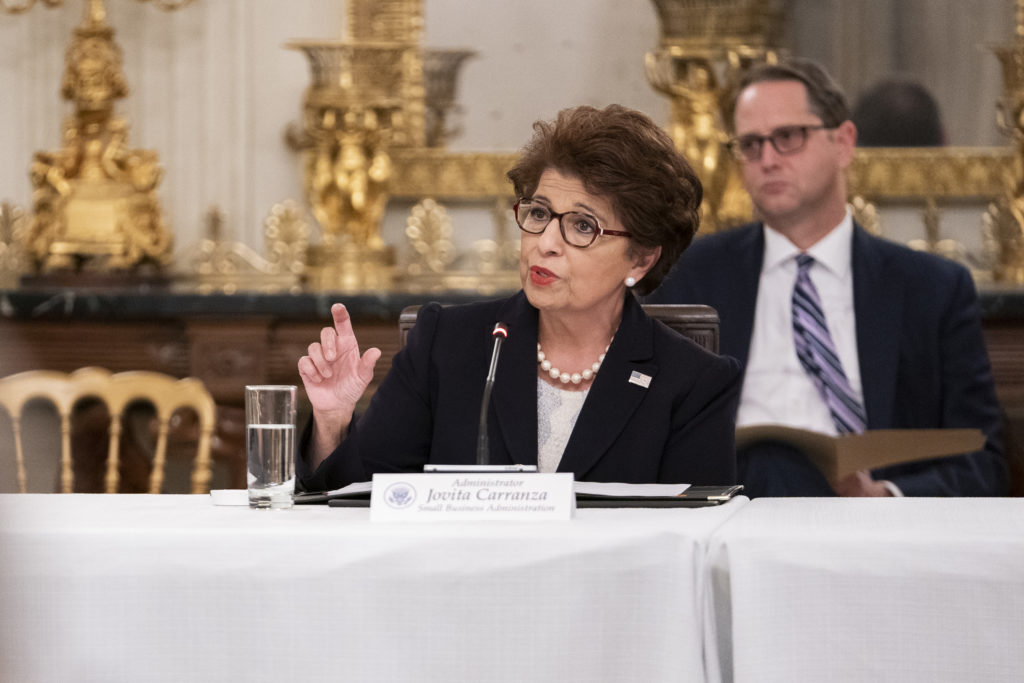 20,351 companies in the NAICS 811121 "Automotive Body, Paint, and Interior Repair and Maintenance" sector collected nearly $1.5 billion in PPP loans before the original PPP ended Aug. 8. The loans helped protect at least 130,809 jobs, according to a Repairer Driven News analysis of SBA data. The average company drew a loan of nearly $73,700 and had an average of more than 7.7 jobs to protect.
Twenty-five auto body companies applied for PPP loans — including at least two who said it would help five jobs — on that final Aug. 8 date, which suggests a demand for such loans might still exist in the industry. More than 300 auto body companies applied between just Aug. 1-8 alone.
"Second draw" loans max out at $2 million. Companies must have no more than 300 workers and have seen quarterly revenue down at least 25 percent over 2019.
On average, repairable auto claims — a key indicator of collision repair revenues — were down 35 percent nationwide in the second quarter of 2020, according to CCC. Claims were still down nearly 20 percent in both the third and fourth quarters.
Both "first draw" and "second draw" PPP loans and their 1 percent interest are completely forgiveable if a borrower complies with the necessary rules, including preserving jobs and wages and spending at least 60 percent of the money on payroll.
The government has forgiven well over 80 percent of the small businesses who have applied so far.
Shops might wish to check with their lenders and get ready for what might be a national rush to claim "second draw" loans Friday and Jan. 19.
Last year, the federal government blew through the original $349 billion allocated to the PPP in less than two weeks. (Congress ultimately added another $310 billion.) The new PPP "first draw" and "second draw" lending efforts combined have less than $290 billion to draw from.
Banks with less than $1 billion in assets alone — the guys who can start lending Friday or have already been lending as community institutions — gave out nearly $85 billion during the April 3-Aug. 8 PPP.
More information:
SBA "Lender Match" tool for borrowers
"SBA Re-Opening Paycheck Protection Program to Small Lenders on Friday, January 15 and All Lenders on Tuesday, January 19"
Small Business Administration, Jan. 13, 2021
Images:
Small Business Administration Administrator Jovita Carranza, left, and Treasury Secretary Mnuchin participate in a COVID-19 briefing April 2, 2020. (Joyce Boghosian/White House)
Small Business Administration Administrator Jovita Carranza of the Small Business Administration speaks June 18, 2020, at a White House roundtable with small businesses and governors about reopening small companies. (Shealah Craighead/White House)
Share This: