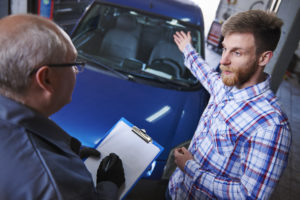 Fixing a vehicle right the first time pops customer satisfaction with full-service automotive maintenance and repair businesses by 230 points, J.D. Power reported earlier this month.
"Successfully completing work the first time is the most important Key Performance Indicator (KPI) to increase customer satisfaction," the researcher wrote in a news release Jan. 14.
This satisfaction statistic and similar J.D. Power data on oil change and tire replacement companies all apply to the automotive service and repair industry. But the findings and other information from the 2021 U.S. Aftermarket Service Index (ASI) Study might carry lessons for auto body shops as well.
"Even with many Americans having reduced their travel because of the pandemic, many still require automotive service, and their service expectations remain high," Timothy Gravelle, senior manager of research science at J.D. Power collaborator SurveyMonkey, said in a statement Jan. 14. "This research confirms that quality work done promptly, explained clearly, for a fair price, and delivered with excellent customer service is what leads to customer satisfaction among American drivers."
The study involved 8,148 vehicle owners and was conducted between July and October 2020.
J.D. Power found that a tire replacement shop getting the job right bumps customer satisfaction 184 points on average. At a "quick oil change" site, correct work increases satisfaction 223 points. (J.D. Power uses a 1,000-point scale.)
J.D. Power back in 2015 reported auto body customers viewed quality as their most important factor in collision repair, ahead of even No. 2 speed. That customer feedback led J.D. Power to weight quality as 24 percent of that year's repair satisfaction score and speed at 18 percent.
An auto repairer can also tick off a customer by making them wait before greeting them, J.D. Power reported.
"(A)mong customers in each segment who say they waited three minutes or more—which ranges from 27% to 39%—satisfaction scores decline as much as 219 points," J.D. Power wrote.
This one might be low-hanging fruit for all three segments and possibly even body shops given these large percentages.
J.D. Power said 53 percent of quick oil change customers were "greeted immediately." The other two segments couldn't produce that speed even half of the time: 42 percent of full-service repair shops and 34 percent of tire shops welcomed the customer immediately.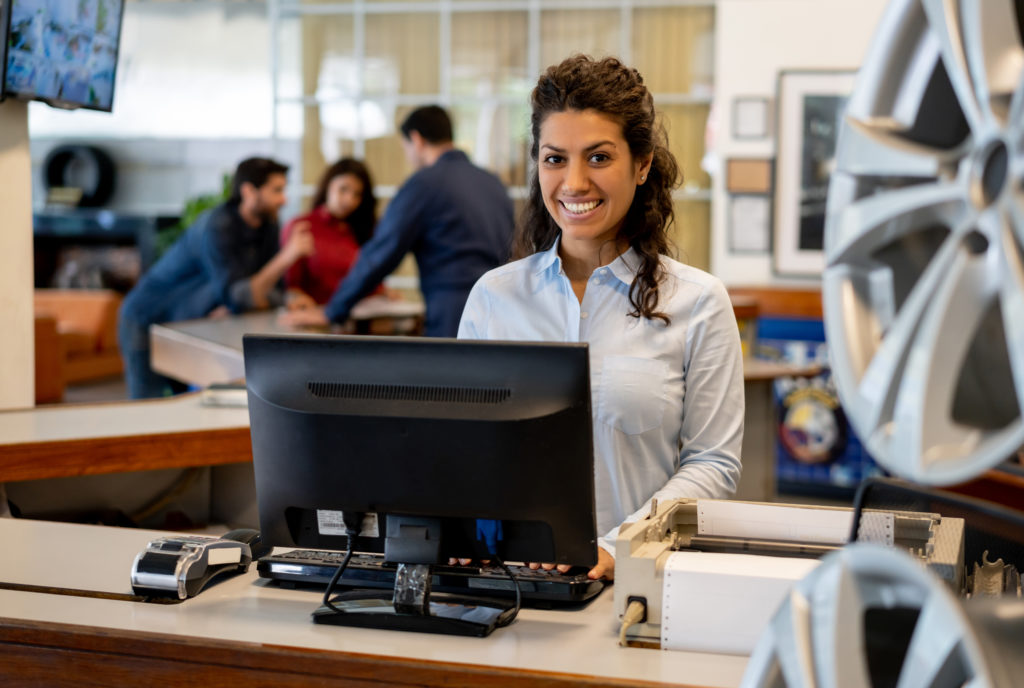 "One of every 10 customers waits more than five minutes before speaking with someone at a service facility," J.D. Power automotive retail Vice President Chris Sutton said in a statement. "Seeing as how the pandemic has affected service volume, it's really important to do a great job with the customers who do come through the door. Not being acknowledged can make customers feel that their time isn't valued. Aftermarket service providers need to ensure someone is available to greet customers when they arrive, even if it's just to say, 'hello.' Otherwise, they run the risk of losing out on return business."
Another interesting detail from the new mechanical service and repair research raises interesting questions about severity, customer education and out-of-pocket costs in collision repair.
"Satisfaction is highest in all three segments among customers who receive recommendations for—and accept—additional work," J.D. Power wrote.
Satisfaction was highest among the full-service maintenance and repair customers (804 points) who accepted their shop's recommendations; those consumers spent $564 on average. (The dollar value encompasses the final repair bill, not just those extra recommended operations.) Quick oil change customers saw an average satisfaction of 782 and spent an average of $252, and tire replacement customers reported an average satisfaction of 766 and spent $838. All these satisfaction averages for customers who acted on the shop's advice exceed the overall CSI averages in the three segments.
"Suggesting additional work can be a real test of trust," Sutton said in a statement. "Coming across as pushy or recommending perceived unnecessary work can negatively affect satisfaction, but downplaying potentially important work can result in a missed opportunity or even create safety concerns. It's critical that service personnel be able to justify their recommendations."
The J.D. Power news release mentioned two other items which can help a mechanical service and repair shop's satisfaction and might be fairly easy to implement at a body shop.
Call the customer: J.D. Power tied calls to customers after the repair or service to a potential 23-point increase in satisfaction.
Clean your shop: If an automotive service or repair facility "is cleaner than customers expect," satisfaction climbs between 30-42 points, J.D. Power said. The company observed that cleanliness was something "to which customers have become highly sensitized since the pandemic began."
J.D. Power estimated that full-service facilities are only clean enough 30 percent of the time, tire shops reach this metric 29 percent of the time, and oil change locations achieve it 25 percent of the time.
"Simple things—like explaining to customers about the facility's cleaning protocols—can make the difference between whether or not they willingly plan to return for future business or will recommend it to others," Sutton said in a statement. "Aftermarket service providers should pay special attention to simple actions that can enhance the customer experience."
Finally, for those of you who do full-service mechanical work in house, here's how some of your competitor chains' satisfaction looked compared to the industry average:
More information:
"Immediate Greeting of Customers Plays Key Role in Aftermarket Service Satisfaction, J.D. Power Finds"
J.D. Power, Jan. 14, 2021
Images:
Fixing a vehicle right the first time pops customer satisfaction with full-service automotive maintenance and repair businesses by 230 points, J.D. Power found in its U.S. Aftermarket Service Index (ASI) Study. (gpointstudio/iStock)
Customer satisfaction might drop if an auto repairer lets a consumer wait for three minutes or more before greeting them. (Hispanolistic/iStock)
Customer satisfaction scores of various full service mechanical service and repair chains are seen here in this data from the J.D. Power 2021 U.S. Aftermarket Service Index (ASI) Study. (Provided by J.D. Power)
Share This: