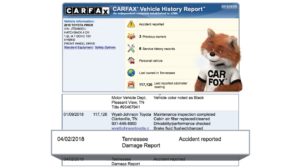 The Collision Industry Conference Vehicle Data Access, Privacy & Security Committee said Thursday that CARFAX had declined invitations to speak at the November 2020 and January CICs.
However, the vehicle reporting service hasn't rejected outright the idea of addressing the collision industry.
"They wanted to leave that door open," committee Co-Chairman Dan Risley (CCC) told the virtual CIC on Thursday. (See committee slides.)
The vehicle history reporting service's ability to obtain data from auto body repair industry estimates has concerned shops, which could face backlash from customers upset about the reporting.
Society of Collision Repair Specialists Executive Director Aaron Schulenburg told the July 2020 CIC his organization's testing has yet to uncover how CARFAX is collecting the information.
Even test estimates reflecting fake damage that "could never have been reported in any other way" still make their way to CARFAX, Schulenburg said last year. "That's exceptionally concerning," he said.
Committee Co-Chairman Trent Tinsley (Entegral) indicated Thursday that the invitation for CARFAX to appear would continue.
"We want to leave that door open," Tinsley said. "… We are willing to bring CARFAX to address some of those concerns that the industry has raised."
CARFAX on Tuesday said it didn't have anything further to add regarding the CIC.
A poll of the audience Thursday found 88 percent reporting they "want Carfax to present at a future CIC and address concerns regarding shop data being shared." Ten percent said no, and 2 percent abstained. The size of the responding population was not disclosed.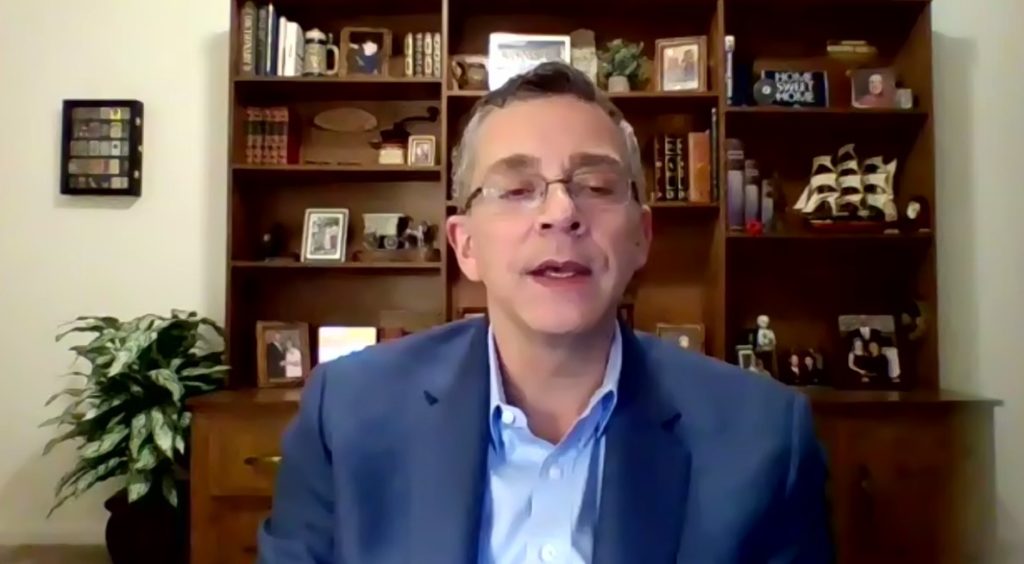 Tinsley also on Thursday recapped the committee's "Golden Rules" for protecting business and customer data. An overwhelming majority of voters at the Nov. 11, 2020, virtual CIC approved adopting them as an official CIC work product.
The rules state a company will:
1. Only use end-users' data for the service(s) they intended for it to be used; never collect or use their data against them, or for business purposes other than those expressly intended and permitted.
2. Always provide the end-user clarity, transparency, and continuing education on the data you collect, the business purposes for which it is being used.
3. Never misappropriate end users' data, or knowingly allow any third parties to covertly, dishonestly or unfairly access or take data generated by the end-user, for their own use.
4. Give end-users the choice to determine what data is and isn't shared, and the opportunity to opt-out of data collection outside of the primary intended purpose.
5. Provide end-users with a clearly published, straightforward process to inquire about data that has been acquired from their business and the immediate chain of custody that data has encountered. (Minor formatting edits.)
Tinsley said Thursday that CARFAX data access was among the concerns and use cases these rules raise.
'C.A.R.Score'
In other CARFAX news Thursday, Dealer Specialties announced that CARFAX reports could now carry its "C.A.R.Score" images and ratings, which also can be found on CARFAX competitor AutoCheck.
Dealer Specialties said the data would remain on CARFAX "indefinitely."
"CARFAX is the trusted source of information for shoppers looking for their next car," CARFAX data general manager Faisal Hasan said in a statement. "The addition of the C.A.R.Score report to the CARFAX Report, helps build consumer confidence by offering another reference point about the condition of a vehicle at a specific point in time. It's a great compliment to the other information you find in a CARFAX Report."
An example provided with the news release Thursday depicted a 2015 Jeep Grand Cherokee Laredo with an exterior C.A.R.Score of 4.6 stars out of 5. It recorded and featured detail photos of blemishes such as a "light scratch" on the passenger-side quarter panel and a "paint chip" on the front bumper.
"C.A.R.Score vehicle inspectors perform a full, cosmetic evaluation of the vehicle including photos of any visual damage," Dealer Specialties explained in a news release Thursday. "After the inspection is completed, the car is given a star rating for consumers to better understand the vehicle's current condition."
Dealer Specialties explained Tuesday that dealerships and car auction companies hire Dealer Specialties for the inspections.
"Dealers then have the opportunity to display the C.A.R.Score report on their website as part of their digital retailing initiative," the company said in a statement. "Similarly, auction houses can show them in their platforms to help with the wholesale transaction. "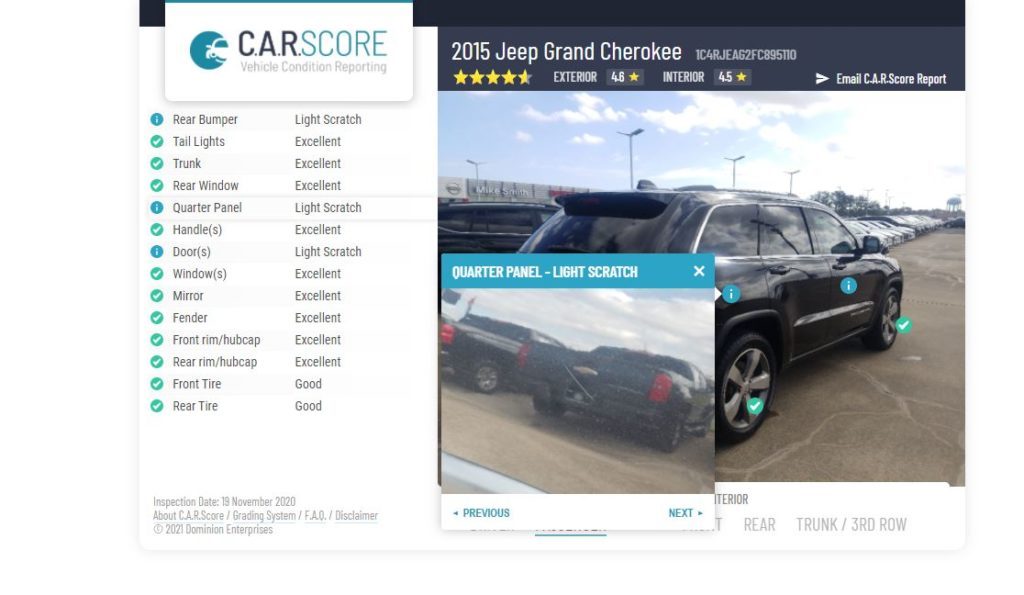 Dealer Specialties said it also reviews and photographs vehicle interiors — and even "the scent of the vehicle."
It'll be interesting to see if this produces any additional demand for cosmetic or even more significant repairs among dealerships or consumers prior to a resale or trade-in.
Dealer Specialties suggested that the transparency of its C.A.R.Score could foster customer confidence in buying online amid the COVID-19 pandemic.
"Our partnership is designed to drive consumer engagement through exposure to a vehicle's condition empowering consumers with the information necessary to make most or all of their buying decisions online," Dealer Specialties President Shane Marcum said in a statement.
Based on a sample report provided Thursday, the link to the C.A.R.Score report appears within the "Detailed History" portion of a CARFAX report. CARSTAR also includes the fact that a C.A.R.Score cosmetic inspection occurred as a formal history entry.
Asked if Dealer Specialties had an exclusive on such an add-on to the CARFAX report, CARFAX replied in an email Tuesday that it "works with over 112,000 data providers to help create a vehicle's history."
We also asked CARFAX and Dealer Specialties if customers were more particular about damage they encountered in online photos than they were in person. That is: Were online shoppers more likely to pass on a vehicle over blemishes than in-person buyers were?
Dealer Specialties instead described online transparency as complementary and supportive of an in-person car purchase.
"Buying cars online isn't a new concept, but dealers need to adapt to car buyers needs especially with the changes attributed to COVID-19," the company wrote in an email. "This type of report helps dealers connect with car shoppers on a more transparent level, thereby shortening the decision-making process and ultimately the time to physical purchase. We have found that customers are much more likely to look at, test drive and purchase the vehicle if they know the exact condition of the car upfront as opposed to when they arrive at the dealership.
CARFAX said customers want maximum information.
"Carfax does extensive consumer testing to determine the value of the information on the Vehicle History Report," CARFAX replied. "Consumers tell us that they want and need to know as much as possible about the cars that they are shopping so they can make the best buying decisions."
Dealer Specialties' analysis of online vehicle condition research fostering an in-dealer purchase seems to fit with findings from a new study Cox Automotive announced Monday.
Cox said Monday that despite the COVID-19 pandemic, the percentage of buyers who were "highly satisfied" buying a car soared to 72 percent in 2020 — up from 60 percent in 2019. The polling started in August 2020. They're also seeing only 2 dealers instead of 2.7 in 2019.
Nearly three-quarters of dealers polled reported their customers used digital retailing tools more than before the pandemic.
"According to our data, car buyers have never been happier," Cox Automotive research and market intelligence Vice President Isabelle Helms said in a statement Monday "Consumers have long asked for a process that is more efficient and requires less time at the dealership. With more steps moving online, that's exactly what they are getting. And it is not just consumers who are benefitting. Dealers, too, are seeing the advantages of a more efficient, streamlined purchasing process."
Cox wrote that customers want to handle some tasks in-person and others online:
According to the study, 64% of shoppers want more of the purchase process to happen online, compared to the last time they bought a vehicle. But consumers are not the only ones that see the appeal – and the benefit – of the shift to digital retailing.
Sixty-one percent of franchised dealers note that digital retailing efforts are allowing them to spend less time on a sale; more than half believe it helps them improve the customer experience. …
While interest in digital retailing continues to grow – and grew significantly in 2020 during the pandemic – Cox Automotive still believes that auto dealerships as physical locations play a critical role in the vehicle buying experience. To be sure, research consistently demonstrates that automobile shoppers still have a strong desire to spend quality time at the dealership, test driving the vehicle and setting up their new vehicle after purchase – both hands-on activities that are a lot more fun and informative than filling out paperwork and waiting.
Images:
Collision Industry Conference Vehicle Data Access, Privacy & Security Committee slides
CIC, Jan. 21, 2021
"C.A.R.SCORE VEHICLE CONDITION NOW INCLUDED ON CARFAX VEHICLE HISTORY REPORT"
Dealer Specialties, Jan. 21, 2021
Sample C.A.R.Score: 2015 Jeep Grand Cherokee Laredo
"As the Car-Buying Process Moves Online, Satisfaction Climbs to an All-Time High"
Cox Automotive, Jan. 25, 2021
Images:
CARFAX's 20 billionth record is shown. (Provided by CARFAX; redaction by CARFAX)
Collision Industry Conference Vehicle Data Access, Privacy & Security Committee Co-Chairman Trent Tinsley (Entegral) appears during the Jan. 21, 2021, virtual Collision Industry Conference. (Screenshot from virtual CIC)
Dealer Specialties provided this example of its C.A.R.Score offering, which includes inspections, photographs and ratings for dealer vehicles. The information will now be accessible through CARFAX reports, Dealer Specialties announced Thursday. (Provided by Dealer Specialties)
Share This: