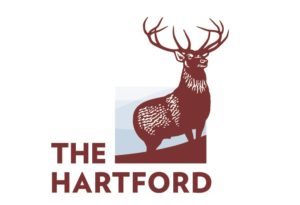 A day after Mitchell and Tractable announced Tractable's photo estimating artificial intelligence was available to auto insurers through Mitchell Intelligent Estimating, the two software companies revealed their first customer: the Hartford.
Though Tractable has described working with multiple U.S. insurers, the Hartford — a Top 20 carrier — marks the first one formally confirmed as using its software.
"We are honored to announce this partnership," CEO Alex Dalyac said in a statement Thursday. "We see this as a testament to the quality of our technology, the maturity of our solution, and the trust in our people. Computer vision is accelerating accident recovery; the technology is here, it's on the ground and it's making a difference."
The Harford did not respond to a Repairer Driven News request for comment on Thursday's announcement.
Compared to other reports of A.I. pilots, "this is serious," Dalyac said. Hartford would use the system for a "significant volume" of "real claims," he said.
Mitchell global product strategy and artificial intelligence Senior Vice President Olivier Baudoux said the technology ought to be deployable to all Hartford policyholders by this summer.
Though the Mitchell and Tractable infrastructure is ready today, integrating it into a specific customer's individual claims process takes about three to six months of onboarding, Baudoux said.
"By going live with the Hartford right now, it's certainly gonna lead to a significant workforce multiplier impact on the Hartford's appraisers," Dalyac said. "… That's very useful to everybody."
Mitchell announced Wednesday it had incorporated Tractable's A.I. photo estimating software into the Mitchell Intelligent Open Platform, allowing carriers to use it on the "claims automation solution" Mitchell Intelligent Estimating.
"The sector's first claims automation solution with a flexible, end-to-end framework, Mitchell Intelligent Estimating leverages the MIOP platform of AI computer vision providers, cloud-based technology and Mitchell's intellectual property and data to produce a partial or complete estimate," Mitchell wrote in a news release Wednesday. "Photos of damaged vehicles are captured and processed, the Vehicle Identification Number (VIN) and configuration are determined, and the estimate is populated with part- and operation-specific line items before the appraiser begins work. This expedites the claims process and helps both insurance carriers and collision repairers deliver better outcomes for their customers."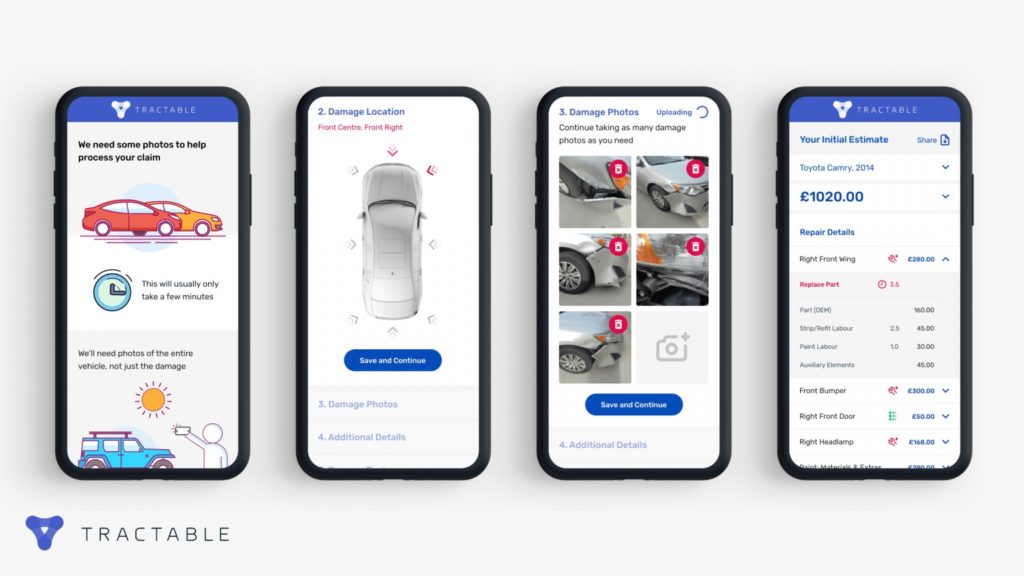 Baudoux said Mitchell has the capacity in place to add more insurers beyond the Hartford.
Tractable has previously announced work with other specific insurers abroad, estimating Thursday that its history includes "over $1 billion in auto claims for the world's top insurers."
These include what Tractable called the No. 1 Japanese property and casualty carrier, Tokio Marine, and the No. 1 French auto insurer, Covea.
In November 2020, Tractable announced that Poland's largest insurer PZU would use Tractable as an oversight system for body shop estimates.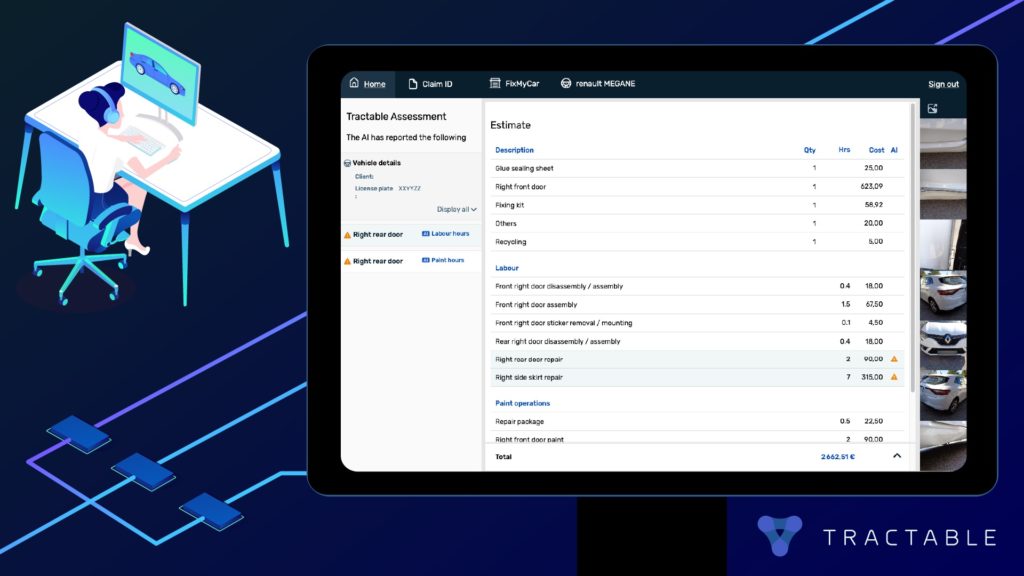 "Now, the AI solutions – provided by the tech company Tractable – allow PZU to check in detail nearly all of the body shop claims it processes, in real time," a news release shared by Tractable states. "The algorithms can detect any anomalies that need to be checked by PZU's experts or confirm that all repairs are carried out in compliance with procedures and standards defined by PZU. Thanks to this advance, PZU's experts are able to focus on those cases that really need their attention."
Before, the company only checked about 20 percent of the claims "handled by body shops," with the rest "approved with simplified control."
Tractable's technology had already processed more than 150,000 PZU auto claims — about a third of the nearly 500,000 PZU experiences annually, according to the news release.
In October 2020, Tractable posted a press release stating that MS&AD, "one of the world's largest property and casualty insurers," would use its technology at Mitsui Sumitomo Insurance and Aioi Nissay Dowa Insurance. Tractable said this would involve "hundreds of thousands of auto claims a year, accelerating how quickly each is processed by as much as two weeks per claim."
"… For its adjusters, MS&AD believes the advance will save as much as 360,000 hours of time every year."
Images:
The Hartford logo is shown. (Provided by the Hartford)
Screenshots related to a United Kingdom application of photo estimating AI Tractable are shown. (Provided by Tractable)
Tractable released this image in conjunction with a November 2020 press release from Polish auto insurer PZU announcing it would use Tractable for oversight on estimates handled by auto body shops. (Provided by Tractable)
Share This: