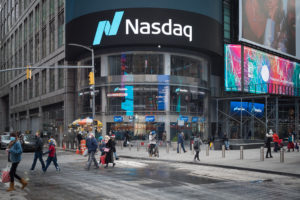 CARSTAR, Maaco and Fix Auto USA parent company Driven Brands last week reported it had sold 31,818,182 shares at the offering price of $22, netting an estimated $661.5 million.
Members of the public could buy the stock effective Jan. 15, with the shares expected to be officially delivered Jan. 20. The stock opened at $28 and closed at $26.69 on the 15th. Shares to date have reached as high as $32.95, and the stock price hasn't dropped below $22.
The company's underwriters also carried a 30-day option of buying another 4,772,727 shares at $22. It's not clear whether they have done so, but exercising that option would make good financial sense: That stock could have been immediately flipped for at a profit at any time.
As of 10:40 a.m. Thursday, shares of Driven Brands (ticker symbol: DRVN) were selling for $28.755 on the NASDAQ. They closed at $29.13 Wednesday.
Assuming the underwriters bought the stock and Driven Brands cleared the same $20.79 per share (the company paid $1.21 on discounts and commissions for each $22 share sold), that'd be more than $99.2 million extra in the company's pocket.
Driven Brands said the $20.79 it netted per share factored in some, but not all expenses. It anticipated in a Jan. 14 prospectus it would ultimately clear $652 million, or $751 million if the underwriters bought those additional 4,772,727 shares. (We've reached out to Driven Brands for confirmation the underwriters exercised their option.)
On Jan. 21, Driven Brands said it used the proceeds from selling the 31.8 million shares to the public and its cash on hand to paid off $720 million in debt. Driven Brands borrowed the money to buy International Car Wash Group, a deal that closed on Aug. 3, 2020.
Driven Brands also said it also paid off whatever, if anything, was left on a $75 million revolving line of credit opened during the car wash borrowing. (Driven Brands' prospectus says it owed $722 million altogether in car wash-related debt.)
According to the prospectus, Driven Brands expected to have nearly $1.46 billion in debt after the $722 million was retired.
Unlike other publicly traded companies, Driven Brands' owner Roark Capital Partners hasn't ceded control to the masses of investors. They retain more than 50 percent of the voting common stock, which the company estimated would be somewhere between 164.7 million and 167.4 million shares.
NASDAQ on Thursday estimated that altogether, these shares left Driven Brands with a market capitalization of nearly $4.78 billion.
As the car wash acquisition indicates, Driven Brands has significant automotive aftermarket interests outside of the paint, collision and glass group holding companies like CARSTAR.
It estimated that had it owned International Car Wash in 2019, its maintenance group (which includes companies like Meineke, Take 5 and 1-800-RADIATOR) and car wash group would have represented 78 percent of its revenue. Paint, collision and glass would have been just 15 percent of revenue. (Though it's worth noting that this breakdown wouldn't count Fix Auto USA, which Driven Brands bought last year.)
More information:
Securities and Exchange Commission, Jan. 21, 2021
Securities and Exchange Commission, Jan. 14, 2021
Featured image: Pedestrians are seen near the Nasdaq MarketSite in Times Square on Dec. 23, 2020, (Massimo Giachetti/iStock)
Share This: