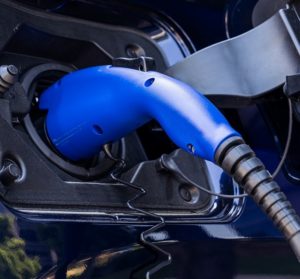 Toyota on Wednesday said it would this year bring two fully battery-electric models and a new plug-in hybrid vehicle to the U.S. for the first time.
The OEM, which plans to offer an electrified option for every vehicle by 2025, also touted plug-in hybrids ("PHEVs") as having environmental parity with true battery-electric vehicles.
Toyota wants 40 percent of all its sales to be electrified by 2025 — and expects consumers to boost this percentage to near 70 percent by 2030.
This means repairers and insurers will in four years encounter even more mild hybrids, plug-in hybrids, and electric vehicles than they already are seeing today from Toyota. Toyota on Wednesday said it already had a 40 percent share of the alternative fuel market. (Toyota also sells a hydrogen fuel cell vehicle.)
Body shops will also at some point in the fairly near future encounter a new Toyota structure.
"Toyota is also developing a dedicated BEV platform, e-TNGA, that offers flexibility for all drive configurations," the OEM wrote in a news release. It didn't specify when this would reach the market.
The automaker in 2019 announced it was developing that architecture jointly with Subaru.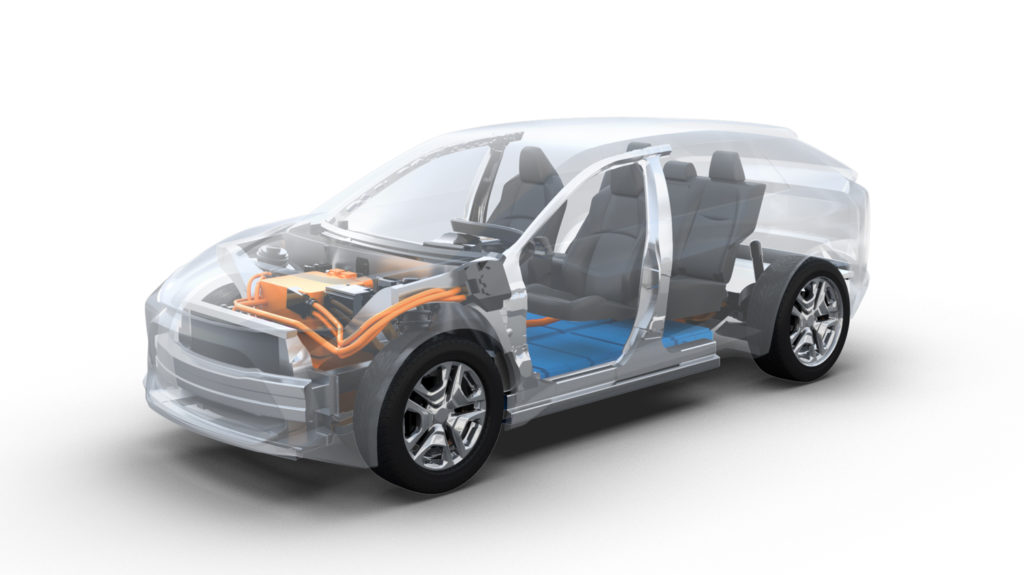 "Within Toyota, this platform is referred to as the 'e-TNGA', because Toyota considers it to be one form of its TNGA, or Toyota New Global Architecture," Toyota wrote in a news release the day after announcing the platform.
"In e-TNGA, the position of the front and rear electric motors, the layout under the hood, the driver position relative to the front wheels, the width of the battery, and other elements are fixed, while the wheelbase, number of batteries installed, overhangs, and other elements can be changed.
"Having fixed elements and changeable elements enables multiple variations. …
But Toyota also made a pitch Wednesday that customers could spend less but remain environmentally friendly if they chose a plug-in hybrid over a true battery electric model.
Toyota released the source code for an online tool it said let users evaluate greenhouse gas reduction alongside cost of ownership for different vehicles. It said it used this model to draw its conclusions about plug-in hybrids and battery-electric vehicles.
"The PHEV is much less expensive to buy and own, compared to the BEV," Toyota wrote Wednesday. "Without any incentives, the five-year Total Cost of Ownership (TCO) of a long-range BEV is significantly higher than the PHEV. If you include incentives available this year (2020), the TCO of a long-range BEV is much higher."
Plug-in hybrids can run for miles off a rechargeable battery but rely on a combustion engine for longer distances.
But OEM said this configuration can match a battery electric vehicle in greenhouse gas reductions when one considers utilities' power production requirements to charge BEVs. The manufacturing process for a plug-in hybrid also produces fewer emissions, according to Toyota.
Toyota said either vehicle can be optimal depending on the situation.
"We believe the fastest way to lower greenhouse gases in the transportation sector is to offer drivers lower carbon choices that meet their needs," Toyota chief scientist Gill Pratt said in a statement. "At every price point and with multiple powertrains, we can put more people in cleaner automobiles across North America to have the greatest near-term impact on total carbon emissions."
More information:
"Toyota to Debut Three New Electrified Vehicles for U.S. Market"
Toyota, Feb. 10, 2021
"Toyota and Subaru Agree to Jointly Develop BEV-dedicated Platform and BEV SUV"
Toyota, June 6, 2019
Toyota, June 7, 2019
Images:
A charging port is shown. Toyota said Feb. 10, 2021, that it plans to bring two new battery-electric models and one new plug-in hybrid to the U.S. during the year. (Provided by Toyota)
Toyota in 2019 said it and Subaru will jointly develop a dedicated battery-electric vehicle architecture Toyota calls "e-TNGA." (Provided by Toyota)
Share This: