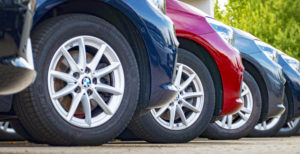 Using the incorrect clips on certain BMW doors could produce a "big difference in airbag timing," North America collision program manager Jonathan Inzano warned on Thursday.
Drilling holes for paintless dent repair is also prohibited, he told a VeriFacts Guild 21 call.
Inzano explained that BMW models could carry pressure sensors inside the cavity of side doors.
"Other manufacturers're also getting into this," he said.
To ensure the sensor works properly, shops must use "original clips with the seals," according to Inzano. Incorrect, sealless clips could produce a "big difference in airbag timing," he said.
"We can't have any holes in the sides of the door for PDR. nothing like that," Inzano said. … We need to ensure the door is just as sealed as it was before."
Inzano didn't specify which models carried the door pressure sensors.
The information demonstrates how OEM repair procedures must be checked for everything — even PDR work.
Inzano presentation gave repairers a look at some other potential crash sensors to watch for in BMWs.
The B-pillars house both lateral and longitudinal acceleration sensors, and each engine support carries a "front sensor," according to a slide.
The slide also indicated that the Integrated Chassis Module contains roll rate and lateral, vertical and longitudinal acceleration sensors.
The next Guild21 call is scheduled for 2 p.m. ET on March 11.
More information:
Featured image: Used BMW cars are seen in a Hamburg, Germany, dealership on Aug. 19, 2020. (deepblue4you/iStock)
Share This: