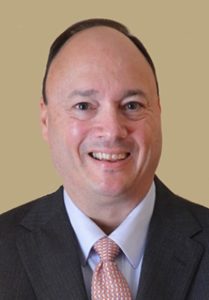 LKQ on Thursday told analysts it anticipated having to grow its mobile services subsidiary Elitek by developing technicians in-house, rather than relying simply on buying up share.
The publicly traded company's expansion plans for Elitek indicate repairers might encounter consolidation in that space. It also could mean more intense competition to hire and keep automotive professionals — including those with advanced driver assistance systems experience.
"We only employ premier technicians, with vast training and experience," Elitek's website states. "Elitek technicians have the experience and knowledge to accurately diagnose, repair and calibrate all vehicle system including ADAS!"
Founded out of the merger of LKQ subsidiaries VeTech Automotive Electronics and Elite Electronics, Elitek seeks to offer mobile services to collision repairers and independent mechanics. Its website describes capabilities in ADAS, programming, supplemental restraint systems, mechanical components, air conditioning and electrical systems.
"This industry is nascent," LKQ CEO Nick Zarcone told an earnings call Thursday. "… It's pretty small." (Special thanks to Seeking Alpha, whose transcript helped us quickly identify relevant quotes and speakers.)
However, Elitek as a service business yielded better earnings before interest, taxes, depreciation and amortization than LKQ's North American parts sales did, according to Zarcone.
"Our business is just shy of the 50-million-dollar mark today, and it's growing," Zarcone said.
On the whole, LKQ's entire North American parts and services arm did more than $4.63 billion in revenue and produced EBITDA of 14 percent last year.
Elitek couldn't pursue significant scale through acquisitions alone, for most competitors are "tiny," according to Zarcone. He likened the average company in the space to 6-12 techs who have "banded together to provide services to the marketplace."
Nevertheless, he said LKQ would still be in the market to buy more mobile services companies, perhaps some of the larger ones in the space — "even though that's still pretty small."
He said Elitek would also grow and deploy its own technicians in a "greenfield"-type operation.
"We're excited about the business," Zarcone said.
Zarcone said LKQ had become the "largest U.S. provider" of mobile vehicle services to body shops, mechanical repairers and fleets since its "strategic acquisitions in the diagnostic space" of Elite and VeTech in 2019.
"We remain confident that we will continue to increase our market share and brand awareness within this unique and rapidly growing market," he said.
Chief Financial Officer Varun Laroyia also mentioned the company's plans to expand Elitek while asked about the company's free cash flow. LKQ posted $1.3 billion in free cash flow in 2020 and $246 million in the fourth quarter.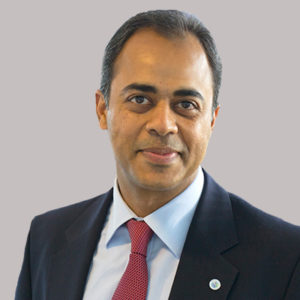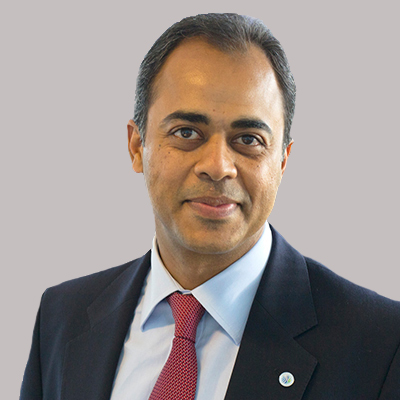 Laroyia said a key priority would be using the money to invest in LKQ, calling capital expenditures "priority No. 1." He said "high-synergy tuck-ins" and expanding critical abilities would follow.
He then referenced scanning and diagnostics. "That is a business that we are investing heavily in to," Laroyia said.
He agreed with Zarcone that this would involve "very small transactions" of companies with 6-12 technicians within various markets.
"Wherever we have the ability, we're certainly acquiring those," Laroyia said. But he too said LKQ would be "supplementing it with capital expenditures to kind of expand that specific service."
Laroyia also said LKQ didn't plan to use its cash to buy any huge companies. "We do not see we need those at this point in time," he said.
The company paid down $1.4 billion in debt last year, and Laroyia said LKQ was easily within its leverage targets. (It only owes 1.9 times its EBITDA.) Thus, it was free to spend money on whatever provided the highest ROI, Laroyia said, though he said this would also just include buying back its own stock.
More information:
"LKQ Corporation Announces Results for Fourth Quarter and Full Year 2020"
LKQ, Feb. 18, 2021
LKQ fourth-quarter 2020 earnings call
LKQ, Feb. 18, 2021
Seeking Alpha transcript of LKQ fourth-quarter 2020 earnings call
Seeking Alpha, Feb. 18, 2021
Images:
LKQ CEO Dominick Zarcone. (Provided by LKQ)
LKQ Chief Financial Officer Varun Laroyia is shown. (Provided by LKQ)
Share This: