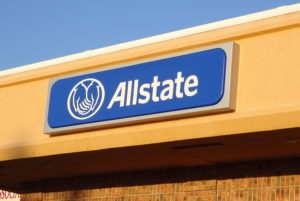 Allstate last month gave its Good Hands Repair Network collision centers an extensive directive on scanning, describing the charges it'll reimburse and the tools and thought process it'd like them to use on the operation.
The nation's No. 4 auto insurer also told shops it was "working on preferred pricing with a scanning vendor that will provide additional benefits to our GHRN network," according to a copy of the Jan. 11 memo obtained by Repairer Driven News. Allstate said it would have more information to share later.
The Jan. 11 memo brings up some of the key considerations which have arisen as the collision industry has explored and embraced the operation over the past five years.
We put several questions to the insurer seeking clarification on various aspects of the memo. The insurer replied to all of them with the following statement Friday.
Allstate protects customers and makes sure covered vehicle repairs are completed safely and in a timely manner. We also work with our Good Hands Repair Network to make sure they have the scanning equipment and services necessary to properly diagnose and repair electronic systems on most vehicles.
Deciding to scan
Allstate told its Good Hands direct repair program shops Jan. 11 it expects them to make "case by case" decisions on scanning customer vehicles. It said it expects the collision repairers to use "up-to-date quality scanning equipment" for the work.
Allstate said it would cover a cumulative 1.0 hours of mechanical labor to perform the diagnostic checks on vehicles before and after a repair.
"Allstate will pay .5 hours mechanical rate for a Pre-Scan when necessary and .5 mechanical rate for a Post-Scan," the memo states.
Virtually every major OEM requires a vehicle diagnostic check at some point or another in a collision repair, with many spelling out they want pre-repair scans done as well as post-vehicle scans.
Collision industry experts have described both scans as a best practice or SOP. The pre-scan helps a shop ID all damage up front rather than be surprised, and it also can help an insurer distinguish between pre- and post-loss damage. and the post-scan ensuring the vehicle has been properly restored before delivery.
The potential to conduct diagnostics using the OBD-II port alone dates back more than two decades, and scanning might be possible on vehicles even older than that. Thus, OEMs can and do explicitly require scans on vehicles far older than the average model worked on by body shops (5.94 years) — or even the average vehicle totaled by insurers (9.6 years).
"Good Hands Repair Network (GHRN) repair facilities should evaluate the need to perform vehicle scanning operations on a case by case basis when it is necessary to properly repair customer's vehicles," Allstate wrote Jan. 11. "The decision for scanning should take into consideration vehicle age, extent of damage, advanced driver assist system equipment (ADAS), Airbag system deployment and if indicated, by a vehicle specific OEM repair procedure."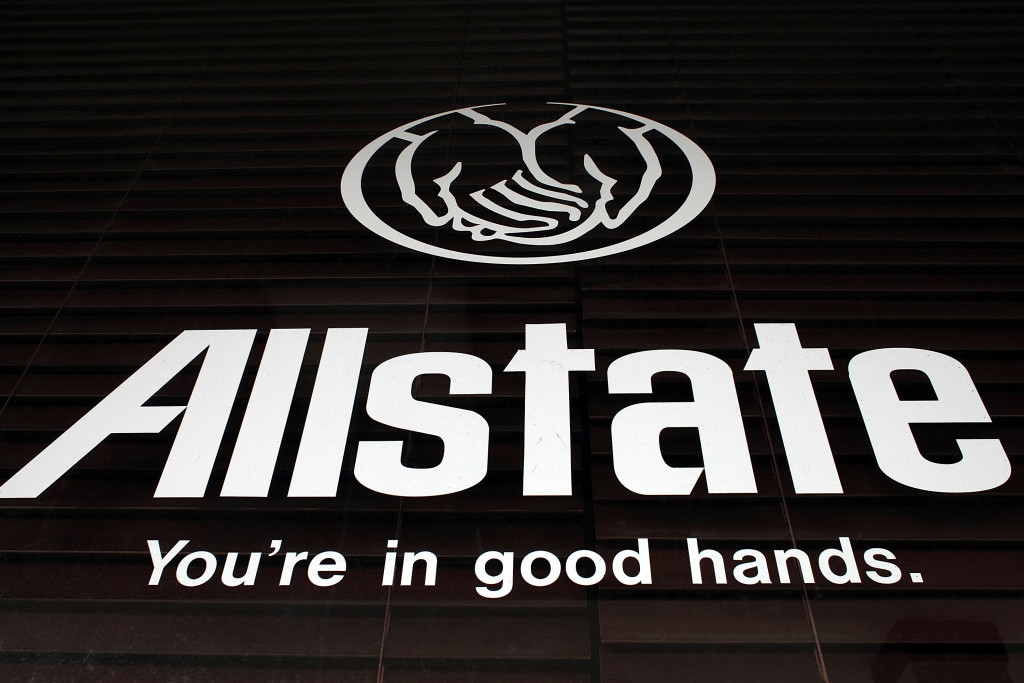 Scan tools
OEMs typically require their own scan tools to be used. Some also approve collision repairers' use of the asTech, a third-party device which connects a car in a shop to various OEM scan tools asTech keeps remotely. Some automakers also allow certain third-party scan tools — but those devices must be running that automaker's licensed official, current scan software, something possible through standards like the SAE J-2534 framework.
General Motors provides a good example of an automaker which has studied and permitted the kind of variety described in the previous paragraph. As of December 2020, the OEM says certified shops could use either an OEM tool; the asTech; or the J-2534 setups from Mitchell, Drew Technologies and AirPro.
None of these setups are the same as a third-party device which licenses OEM information but incorporates it into a third-party scan tool operating system. To our knowledge, no OEM has approved these third-party tool, third-party software combinations for collision repair.
"Allstate Insurance expects our Good Hands Repair Network facilities to have up-to-date quality scanning equipment," Allstate wrote. "This equipment should be capable of scanning most vehicles makes/models and include OE licensed data capabilities for multiple vehicle brands."
Allstate didn't respond specifically to an inquiry as to what it meant by "licensed data capabilities," given the distinction between the two software options discussed above.
The insurer gave its DRP shops another option as well.
"If a GHRN repair facility cannot scan a vehicle utilizing their own vehicle scanning equipment due to the vehicle's design or special advanced technology features, a third-party remote scanning service provider may be utilized at a charge of up to $125.00 and .5 hours body rate in the place of the standard pre/post scanning allowable labor rates," Allstate wrote. "Operations not able to be completed by the repair facility, such as diagnostic services, system or equipment calibrations, reprogramming, initializations, and other services should be charged at a competitive cost."
For a little context, here's pricing details from some of the major remote and mobile services providers serving the body shops:
The remote scan provider asTech charges $50 per pre-scan and $50 per post-scan (except for Porsche, which is $100) under its new pricing announced last year. If either scan finds anything or another "diagnostic service" is needed, asTech adds another $69.95 ($199.95 for Porsche). It's rare that scans are completely clean, based on one Montana repairer's research of vehicles reaching his shop.
AirPro's "'Round trip' (Pre & Post) is around $165.00," AirPro President Michael Quinn wrote in an email.
Drew Technologies, a subsidiary of Opus IVS, said it has two collision repair remote scanning and support options, DriveCrash and ScanSafe. Drew Technologies business development Vice President Bob Augustine said Fridy the company's remote services are a la carte, but he couldn't reveal pricing because of some customers' confidentiality agreements.
Mitchell's remote scan feature, offered through a Drew partnership, carry a $50 list price (but $37.50 "net" if paid promptly) for a domestic or Asian vehicle, according to auto physical damage solutions repair sales and service Vice President Jack Rozint. The feature runs $100 ($75) for European or premium vehicles, Rozint said. Merely clearing codes runs $25 list ($18.75).
LKQ North American sales and marketing Vice President Terry Fortner he couldn't provide a uniform price for Elitek, LKQ's mobile services provider with capabilities including scanning. He said it varies depending on market factors.
"If scanning costs exceed the dollar amounts outlined in this document, documentation is required and charges subject to review," Allstate wrote. "If shop mark-up is included in the vendor scanning cost no additional markup should be added to the estimate."
Allstate didn't respond specifically to a question as to why a shop's labor would be switched from mechanical to body labor were it to use a remote provider.
Technically, Allstate's policyholders and third-party claimants are the ones who actually owe a body shop for a repair, with Allstate then reimbursing them under the terms of the insured's policy. Direct repair programs like the Good Hands Repair Network agree to provide pricing concessions in exchange for insurer referral volume.
We obviously don't know what those discounted rates are, and it's possible for a DRP's rates to vary market-by-market. But for a little extra context, the average hour of mechanical labor found on a CCC estimate in 2019 cost $89.91, according to the 2020 "Crash Course." The average hour of body labor cost $51.45.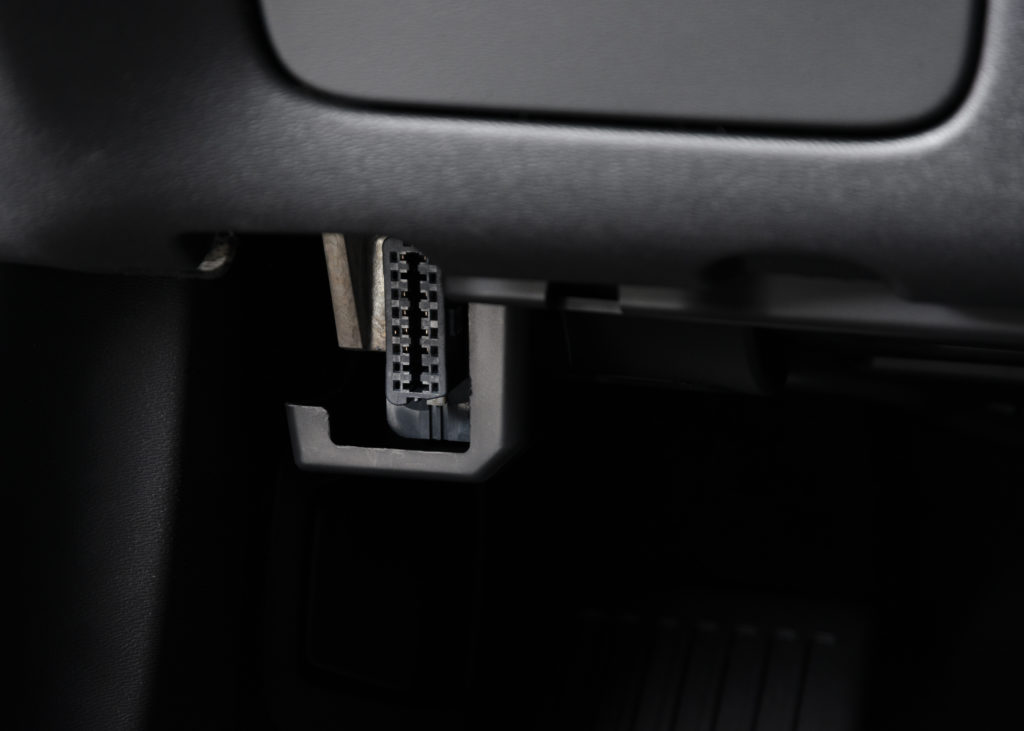 What's a scan?
"Operations not able to be completed by the repair facility, such as diagnostic services, system or equipment calibrations, reprogramming, initializations, and other services should be charged at a competitive cost," Allstate wrote in the memo.
Allstate didn't specifically reply to a question on how it defined a scan and which operations were included within the 0.5-hour labor times.
Two collision repair entities have recently explored this topic. Audatex has begun to feature extremely short scanning times which define a "scan" extremely narrowly.
"Audatex Pre and Post Scan labor allowances include time for connecting the scan tool, reading any DTCs if applicable, clearing any DTCs if applicable, and disconnecting the scan tool," Audatex has told the Database Enhancement Gateway.
The information provider also assumes the repairer is using OEM scan tools or tools running the official OEM software through the SAE J-2534 standard.
The Automotive Service Association described work on a similarly narrow definition in a presentation to the January CIC. In a Feb. 9 media briefing, ASA Collision Division Director Mike LeVasseur discussed the latest rough draft.
It defined scanning as "a mechanical operation" of hooking "a qualified diagnostic scan tool" into a port such as the OBD-II interface to retrieve all DTCs, according to LeVasseur.
"That's it," LeVasseur said. "That's the definition of scanning. It's basically one sentence."
The latest draft says labor hours and charges are a "reasonable and necessary amount" that might vary based on the vehicle and scan tool.
Finally, he said the current draft defines a qualified scan tool as something that can identify all ECUs and all diagnostic trouble codes. It also must be an OEM tool or running OEM software through the SAE J-2534 standard, he said.
Images:
An Allstate agency in Acme, Mich., is shown. (John Huetter/Repairer Driven News)
An Allstate insurance company sign is seen outside one of its stores Jan. 17, 2008, in Miami. (Joe Raedle/Getty Images News/Thinkstock file)
An OBD-II port is shown. (gargantiopa/iStock)
Share This: