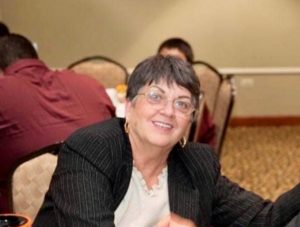 Barbara Cellini, the former co-owner of Broadway Auto Rebuilders and a longtime AASPI member, died recently. She was 78.
She and her husband Tom Cellini ran the shop until what the Daily Southtown reported was its sale in 2013 to Central Collision Centers. (Service King acquired that chain in 2015.)
"In 2017 the city of South Chicago Heights named a section of East End Avenue as the 'Honorary Thomas Cellini Way'," the Thomas Cellini Huntington's Foundation wrote on its website. "In recognition of Tom and Barbara's business located on East End Avenue and their commitment to the highest level of service to their customers and their community."
Alliance of Automotive Service Providers of Illinois Executive Director Brian Wojcicki called Barbara Cellini "a longtime member and remembered well as a strong supporter of the industry."
A 1995 NWI.com article indicated that the shop focused on quality and reinvested into itself:
The Cellinis opted for a quality-over-price approach. They expanded Broadway Auto Rebuilders to its present 25,000 square feet. They invested in state-of-the-art equipment and in continuous training of the nearly 30-person staff. They also computerized the accounting, inventory and sales records.
The Daily Southtown reported in 2013 that the body shop property itself became the location of the Thomas Cellini Huntington's Foundation, a nonprofit the Cellinis founded in 2005.
Tom Cellini, who died in 2015, suffered from the debilitating illness.
"His own strength and optimism, combined with Barbara's determination to explore ways to slow the progression of the disease, have helped Tom immeasurably," the foundation wrote on its website.
In lieu of flowers, the family asks that donations be made to the foundation.
Cellini is survived by her children, Thomas "Tiger" Cellini, Gia Rodrigues and Maria Alberico; sister, Linda Castillo; 15 grandchildren; and one great-grandchild. She was preceded in death by her husband, Tom Cellini; daughter, Alisa Gosney; parents, Ruby Carreon and Charles Embry Sr.; and siblings, Elmer Embry, Charles Embry, Donald Embry and Betty Winstead.
More information:
Pannozo Bros. Funeral Home, 2021
"Body shop is in family's blood. 'Tiger' Cellini"
NWI.com, Sept. 5, 1995
"Central Collision Center Welcomes Tiger Cellini"
Daily Southtown, Feb. 14, 2013
Featured image: Barbara Cellini, the former co-owner of Broadway Auto Rebuilders and a longtime Alliance of Automotive Service Providers of Illinois member, is shown here. (Provided by Cellini family)
Share This: