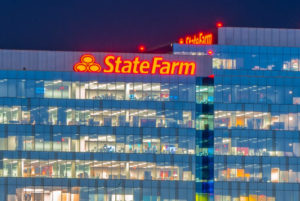 State Farm announced Friday its auto claim spending and loss adjustment expenses fell 13.75 percent during the pandemic year of 2020.
The nation's No. 1 auto insurer paid out $27.6 billion in claims and LAE last year, down from $32 billion in 2019. However, it collected nearly the same amount of auto premiums — $41.3 billion instead of $41.5 billion. It also spent nearly the same amount on other underwriting expenses as in 2019.
The company's auto business came out ahead $3.5 billion before dividends.
The $200 million earned premium decline came despite an increase in market share. State Farm attributed this to its "focus on returning value to customers in the form of overall lower premiums."
Body shops and insurers saw far fewer claims in 2020 as the national COVID-19 response cut U.S. miles driven and the opportunity to get in wrecks. CCC estimated that repairable vehicle claims fell 21.3 percent in 2020. (We don't have a stat for total loss claims.)
State Farm said it cut premiums an average of 11 percent, which it said represented a $2.2 billion savings over six months. It paid out $1.9 billion in dividends to its auto customers.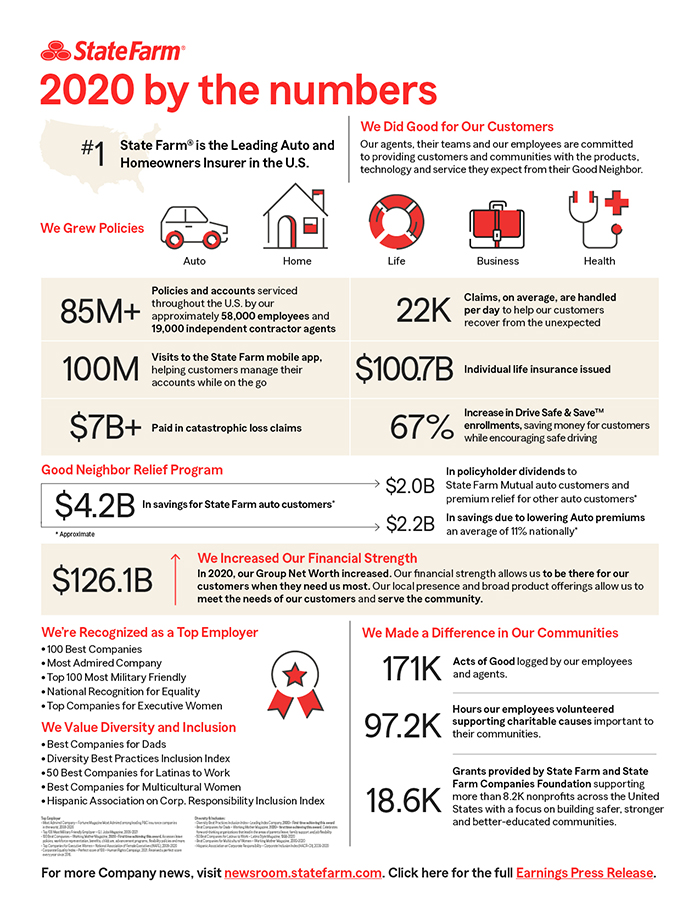 "We strive to help more people in more ways. In an unprecedented year like 2020, we focus on our core mission to help people manage the risks of everyday life, recover from the unexpected, and realize their dreams," said Senior Vice President, Treasurer and Chief Financial Officer Jon Farney. "The Good Neighbor Relief Program is a testament of our commitment to our policyholders and communities. Whether premium relief, dividends to State Farm Mutual auto customers, payment flexibility or philanthropic efforts in the communities we live and work, we're focused on relief and recovery efforts."
State Farm's auto insurance line still had a pretty great year even after the dividends and premium cuts. A $3.5 billion underwriting gain minus $1.9 billion in dividends still seems to represent a $1.6 billion net win for the insurer.
Even during the nonpandemic year of 2019, State Farm collected $9.5 billion more in auto premiums than it paid out in claims and LAE. The company's $10.3 billion in other underwriting expenses arguably pushed it to a $764 billion loss that year.
More information:
"State Farm® Announces 2020 Financial Results"
State Farm, Feb. 26, 2021
Images:
A State Farm Arizona facility is shown. (Gregory Clifford/iStock)
State Farm on Feb. 26, 2021, released this graphic detailing some of its 2020 financials. (Provided by State Farm)
Share This: